2018 at The Whitney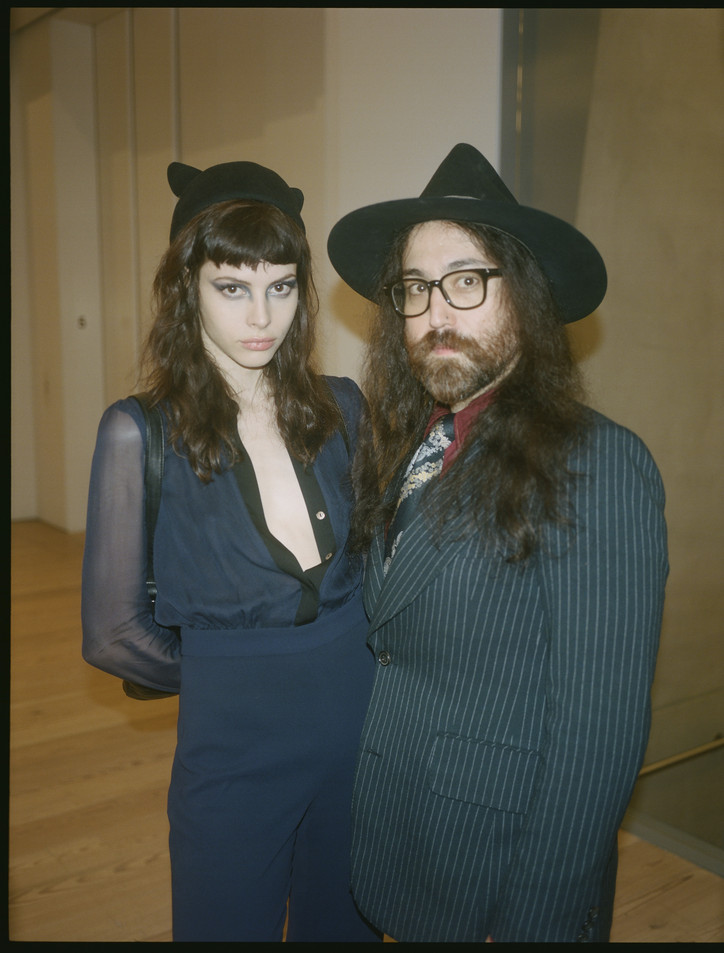 These people are preparing themselves to experience The Whitney and all it has to offer: the museum at night, a tall glass of champagne, celebrity performances, all accompanied by some of the country's strongest creative works.
Hosted by Hailey Baldwin, Paloma Elsesser and many others, The Studio Party's guest list was as diverse as it was impressive. Alice Glass, Nigel Barker, and Eckhaus Latta's Mike Eckhaus made appearances to support The Whitney which raised closed to five million dollars. With multiple floors for guests to peruse, as well as a open deck area, dance floor and full bar, the gala's exclusive after event was just as regal as its predecessor.
Unlike many parties of this nature, where groups tend to stay separated by social strata, people from all corners of the art world mingled and networked the night away. Men in tuxedos chatted with young men in HBA hoodies. People of all ages convened on the dance floor to jam to entertainment by Saint Heron (DJ Like and DJ Kindness).With photo installations by sponsors Michael Kors and Audi, everyone had a chance to get goofy and pose with new found friends.
The main conversation starter seemed to be "What brought you to The Whitney tonight?" People blurted out names and organizations, but what seemed to be the most obvious (yet unspoken) reason was that we were all here to celebrate Art. And not just the art hanging on the walls, but something bigger than that. Bigger than the halls of The Whitney, and possibly only matched by the expansive view of the Hudson as you look out over the deck of the party. It was a celebration of what drives us to create art at all. The same thing that had us all dancing and talking until they kicked us out at 1: the people around us, a impassioned love for life, and more than anything the desire to make connections.