24 Hours With Leila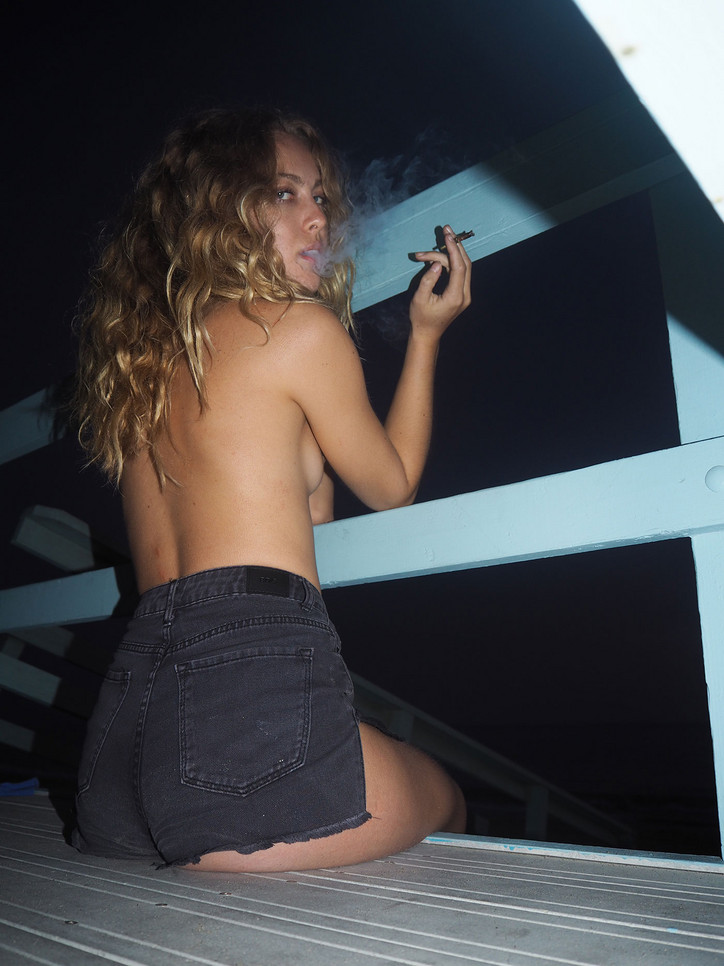 What are you working on these days?
I am getting ready to shoot my first music video along with releasing my EP. I also just designed and finished up my first project for my foundation/brand LSCO, which I'm super passionate about--- as proceeds from that go to helping transitional foster youth. I'm mainly focused on these two projects right now. I also just started working with a mother agent pretty closely, so that's exciting regarding modeling as well as theatrical goals that I have.
When are you releasing your EP?
January 2017.
How do you feel about the election?
It's a crazy time right now, that's for sure. I feel like now is the time to be positive and stay active and confident in what you believe for our future, and work for it in whatever way you feel is proactive.
You strike me as a very free-spirited human being, an old soul with a lot of experience even though you're not even 25 yet. How old are you? Not that a young person can't have life experience, but it seems like you've seen and experienced more than most women your age. Tell me a little about this.
I'm 21. I think growing up in and out of the foster system has definitely given me some depth. Living with an array of people that are a different race, from different cultures, living in mansions, trailer houses, living with a healthy family, living with dysfunctional criminals, but at one point they were my family-- I think where we are in the world today we need to have an understanding that we are all family and that in some way we are all connected. This being my reality has taught me acceptance and forgiveness of people and events that happen that have not always been in my control. The way I see it is to learn from one another and be happy and proud of our own actions.
Who do you love?
Erykah Badu. Ok I changed my mind. It's actually Guru.
What is your secret desire, besides milkshakes from In N Out?
A succesful exciting sexy career.
What are your plans today?
Im taking pictures of some new Petra Cortright works and then going to a yoga class after.
What did you eat for breakfast?
Lots of water.
What's for lunch?
I'm massaging Kale right now, little olive oil, lemon juice, spirulina, nutritional yeast, salt, cute little tomatoes and some cucumbers.
Where do you see yourself in 5 years?
Working on some sick ass project...and getting paid for it. I have my two organizations LSCO and Beneficial Sounds so I see those up and going, people involved, contributing collaborative creative efforts to raise money and awareness for fostered youth across America.
What part of the world would you like to see next? And what is the most beautiful place you've seen?
Japan, but during the Spring so I can see the cherry blossoms and shred the powder. Most beautiful place I've seen has to be Maui.
Why Maui? I've never been, so tell me about it.
Untouched-- they have the most beautiful beaches, secret trails, there's surfer boys everywhere, and the wildlife. I love the constant flow of fresh water. Waterfalls and freshwater pools are everywhere and they are constantly being cleaned out. It also rains all the time, so all the water allows for a lush-saturated setting.
How would you like to be remembered?
As an artist. Someone who has contributed and was passionate about collaboration and positive connections.