Acne: Not Too Happy, Not Too Sad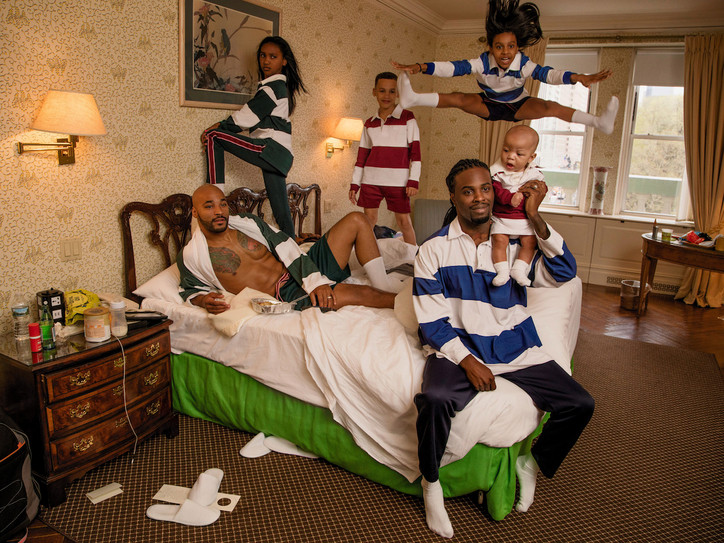 In our society today, we have have hit a climax by way of technology where often emoticons are both easier and more accurate than language itself. Drawing from this, Acne has utilised their face motif as an aesthetic means of defining and discussing the concept of "family." Interpreting this and incorporating the idea of inclusivity, and emphasizing families that may have always received recognition in the industry, they chose the Atlanta-based couple Kordale Lewis and Kaleb Anthony. The couple first gained fame from an Instagram post, where they documented a typical day with their four children, brushing their daughters' hair before school. Being a queer couple of color, showcasing this seemingly nonchalant morning activity is an important act that takes us a step closer to solidifying a fully accepting and collective society. The campaign compliments their message, reinforcing a neutralized, content redefinition of family as content and emphasizing the spirit of equality and acceptance that begs for transcendence of bias. 
The collection is available August 17th in stores and online, along with a limited edition, free publication featuring an interview with Kordale and Kaleb.