Adam Selman x Le Specs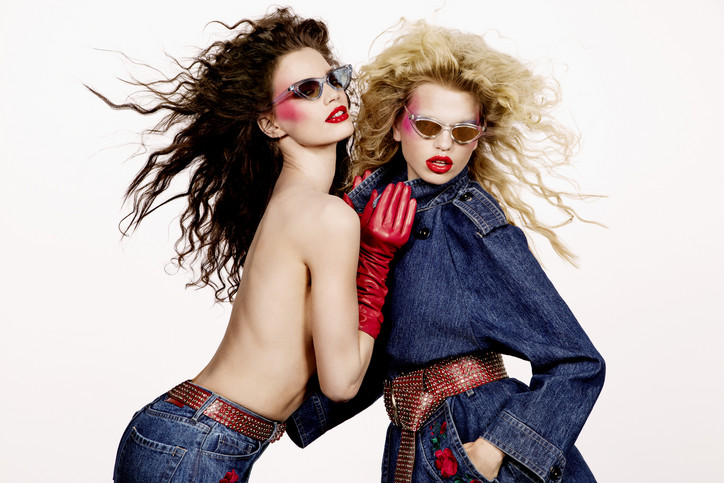 Office asked Adam Selman 3 quick questions about his relationship with the '80s.
You were born in the '80s, do you feel a nostalgia for a decade that is vaguely familiar, yet just out of reach?
I've always been super drawn to nostalgia. I grew up isolated in a very religious town. So it was easier to look at pictures and movies and daydream of a different time. I love movies from that era as well, Body Double, The Hunger, The Eyes of Laura Mars... Its more fun when I'm daydreaming about THAT and THEN.

What about the ethos of that decade lends itself to eyewear styles in particular? The unchecked ego, the preening, the cocaine?
Patrick Nagel was a big inspiration for the glasses so i like that super flat, metallic look. The 80's just felt more experimental and glamorous than the times we live in today, everything from drugs, to art, to film…less homogeneous and more authentic.

How do these frames fit into our current cultural environment? At this point could we all benefit from some glamour and irreverence?
Look at disco, right? It came out of everyone being sick and tired of war and protesting. We desperately need some glamour and irreverence in our lives right now, even a little fantasy, especially in fashion, American fashion in particular! Let's loosen up, put on some glamour, go to the protest, stand for something, and go dancing afterwards…if only it was just that simple.
Photographers: Inez and Vinoodh, Stylist: Mel Ottenberg, Hair: Ward, Makeup: Yadim, Manicurist: Gina Viviano, Talent: Rianne Ten Haken and Daphne Groeneveld