adidas Skateboarding x Hélas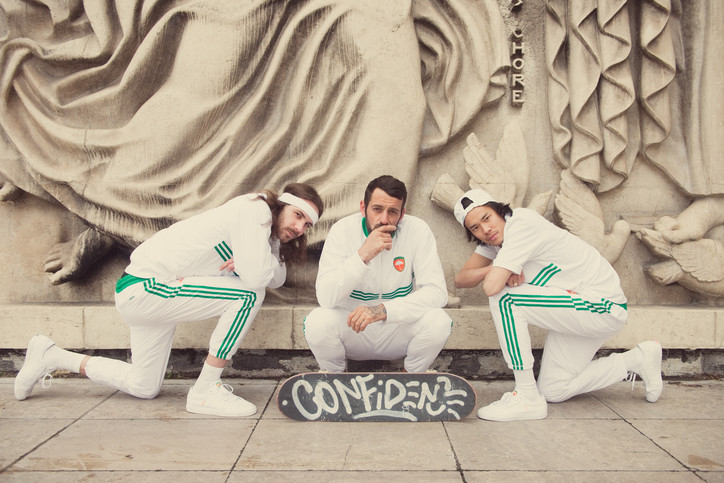 What was your idea behind the shoe design? Does this shoe come with an insole?
Actually, it's just a Matchcourt colorway with a vintage tennis look. And for sure, it comes with an insole as does all the good skate shoes (laughs).

 
Does skating without an insole help? I wonder if that would help tennis players too?
I think it helps to get foot pain for sure (laughs). No, honestly, it's just a bad habit because I was able to get more board control when the shoes were bigger back then. And now, I'm stuck to it, even if the shoes are thinner.

 
What 80s tennis player do you think would be the best at skating?
I can see a bit of Bastien Salabanzi in Yannick Noah in how they display celebration and showmanship in their respective sports. And they both can play their sport barefoot - respect!
Do you think tracksuits are going to be the new body viral in skateboarding?
It has always been a trend for me. I hope it won't go mainstream, though (laughs) but it's the most comfortable to wear, and I think best looking for skating and skaters.

When you do a collab with adidas can you just pull from all their resources? Or are there limits? Did Rev Run have to sign off on the track suit?
For sure adidas has made a lot since the beginning and it's really helpful to get inspiration from them. But there are limits - you can't fuck with the trefoil and the three stripes, and we tried to give our French skate touch in the spirit of the collection.
I know you like skating in short shorts. Are the Helas shorts normal length or are they Lucas length?
The Helas shorts are just the perfect length. Let me explain to you how to wear shorts. Shorts have to stop just above the knees, not in the middle of the thighs. Not too big, not too tight. So if you see someone with shorts under their knees or in the middle of their thighs, tell them it's wrong.

Do you have an affinity for green and orange?
I'm not particularly into green or orange, but I love the contrast between white and strong colors. Furthermore, I love the vintage look of this collection!