The Agony of Influence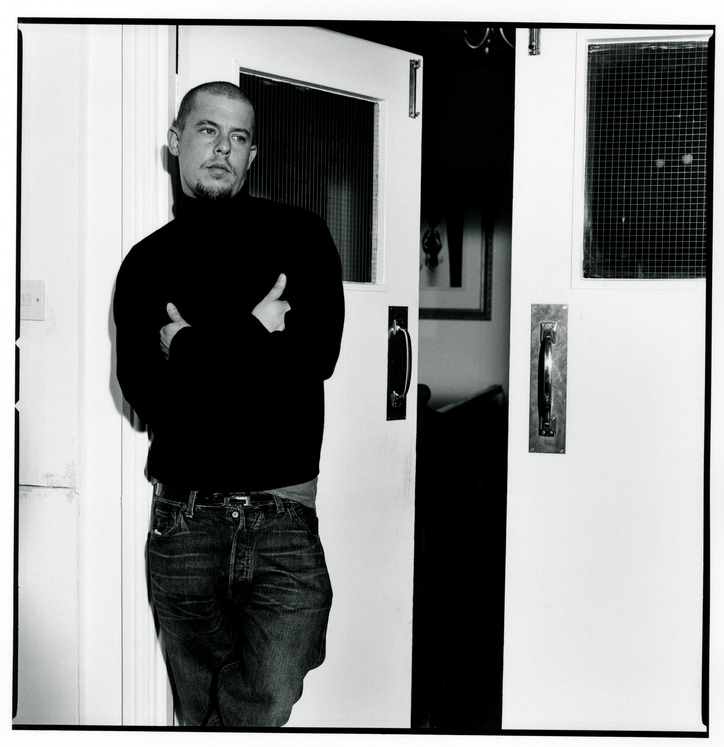 The photographs capture intimate moments backstage, McQueen's hands visible here and there, and occasionally the man himself in all his rough and tumble glory — that such ethereal fashion magic came from a South London boy prone to sleeveless shirts and baggy pants is one of the many sweet puzzles that lend to the McQueen mythos. Beyond the photographs is a smattering of the original pieces Barrett was able to gather, with a few from Ann Ray herself — in the early days of her collaboration with McQueen, he was unable to pay her in anything besides clothes, a barter she willingly accepted.
office caught up with Ray to discuss her work, his work, and everything in between.
You said during the walkthrough that McQueen's genius lay in his ability to make things happen, to dream things into being—do you think this energy of his has come out in your work?
I have always been fiercely independent, but Lee encouraged me to be strong, to believe in myself and to follow my instinct. To try and search and learn and create. He disliked what he called "ignorants." I guess I am the same. There is no problem in being ignorant – we all are, in some respects – however there is no excuse for not trying hard to learn and understand. Observe, absorb, try. I would certainly not be the same person if I had never met Lee. I am immensely grateful and I will always miss him. I feel connected to most parts of Lee's life, including his lucidity and the melancholy that comes from it sometimes. Life is a strange process. I learned from him what was summarized in his now famous formula: "No compromise / If you can make it small, make it big / There comes a time in your life when you do what you believe is right, regardless of what everybody else is doing."
When I worked with Lee, I never thought of « documenting » his life. I was in the presence of something raw, sincere, overwhelming: himself, and his creations. As an artist myself my photographs were my answers to what was delivered by Lee, in front of my eyes. Like a silent conversation. I want to believe he liked what he found in my images, like an echo maybe, otherwise I don't think it would have lasted so long. It just happened, it started, and never stopped. I loved him and felt the necessity to put into images, as symbolic as possible, what was happening in front of me. Many people were talking about fashion, whereas for me it was something else. Far beyond. I was in search of the naked truth, his truth, and mine probably, through interstitial moments, who may reflect the ephemeral beauty of what was visible for a few moments. Of what it inspired in me. It had nothing to do with fashion, it was more like putting silent screams, hopes, dreams, nightmares into photographs that would last.
Many people were talking about fashion, whereas for me it was something else. Far beyond.
Above: 'Unfallen Angels' 2009 and 'London Years' 1997.
What conversation are the photographs having with the clothes?
You have to put things into prospective. As strange as it may seem, clothes are not the subject of my work. They were only one element of a global act of creation. There was a concept, coming directly from Lee's mind, and a group of people doing their very best to make it happen, to materialize Lee's idea, according to his very precise vision. Scenographer & production team for the set, the studio team working in the ateliers around Lee for the clothes, the fabric makers, shoe-makers, the hair & make-up artists, Philip Treacy for the hats, and Shaun Leane for the jewelry or metal pieces (crown of roses, corset, etc.), to name a few. That's precisely why, when I started to work on a selection of images for Arles, I said to my curator, Sam Stourdzé, Director of Arles Festival: "I don't care about the clothes, they cannot be the main thread. The main thread is an artist and his visions, Lee McQueen. I am going to select images that reflect the soul and work of my friend, images that he liked too, whether there are clothes, or not, in the images. Clothes will appear, of course, but I am not talking about fashion. I am talking about art." Sam was surprised but he understood and respected my intention. L'homme, et l'œuvre. L'esprit de l'homme, et l'essence de l'œuvre. Or: the truth of the legend.
Lee McQueen expressed it himself, actually: "Fashion is just the medium." That says it all.
In St. Louis, with the "Rendez-Vous" exhibition, which is another project and therefore another approach, it is slightly different. The main thread is friendship & creation. How friends make things happen together, focusing on Lee McQueen, of course. But not only that. Susan Barrett is a close friend, and so is Myriam Blundell, my manager. These two make things happen. Thanks to them, and the fabulous teams at Art Cinema & Barrett Barrera projects, I can keep going which what I call my duty: transmission. I feel sometimes like a keeper, with these heavy 35,000 analogue photographs. It's my responsibility to transmit, as accurately as possible, to draw the portrait of a man I loved and an artist I admired. To have him remembered in the right way: truly. Therefore I need help. Therefore I am very grateful to Myriam & Susan, and very admirative of Susan's dedication and efforts to gather an astonishing collection of McQueen's garments. Her collection is truly unique, worldwide, and only a small part is exhibited in "Rendez-vous", because we all wanted to let the images speak and breathe. To let the visitor wander in Lee's universe and "see" him – and then, in the second part, to watch – very closely, in details, in real life – these astonishing garments that he created and which sometimes appear in the photographs.
In her way, Susan is doing with her McQueen garments what I am doing with my images: celebrating Lee McQueen and his unique artworks. Our works are complementary, based on these wonderful things which are friendship and memory. Photographs evoke, invite, charm, shock or propose interpretative elements, like a train of thoughts, about Lee McQueen, whereas clothes crystallize the thoughts: voilà, McQueen's garments, this is it. One common intention, two processes.
Above: 'Inside' 2000, and 'Cycle' 2006.
How would you describe your relationship with McQueen?
I met Lee McQueen at the end of 1996 in Paris at Givenchy. I was asked to photograph him for 2 weeks during the creation of his first Couture collection. We were both very reserved, so it was a kind of mutual observation – what shy people do. We didn't talk much, but the connection was intense. Then I moved to London during summer 1997, and the first people I met on my arrival was the McQueen team, in the Rivington street studio at the time. Lee had no money, so the deal was settled in a very simple way : "I love your photos. Give me photos, and I will give you clothes." It never changed afterwards. It was all about freedom, and trust. We worked as much as we laughed, that time – January 1997 — was a blast. I precisely remember observing Lee create a dress as a volume in space from a roll of fabric in 30 minutes or so. It was astonishing. I was observing, absorbing, and Lee watched me observing. I remember with the same accuracy the night before the show, in the atelier, when Lee asked me what I thought of his work… tough question. It was already about truth. It seemed obvious though that the only possible way between us was radical honesty. So I told him honestly what I loved in his collection, and what I liked a little less, and why. "You're right, I failed, it's crap," was his answer. I denied and nuanced his words, and reassured him the best I could. He was hearing much more the criticisms (even carefully formulated) than the compliments. Already in search of excellence, by all means.
It's an interesting location for the show—St. Louis. How do you think the locale influences or speaks to the show?
The exhibition in St. Louis is about friendship and artistic adventures. The main thread in the exhibition is to explore my link with Lee, and also links between people who create things together. Who make something happen together. In the McQueen context, and generally, in a lifetime. Susan Barrett was the first one to exhibit my McQueen photographs in 2013 in St. Louis. It felt like a necessity to work again with her. We wanted to make something happen together again! We agreed very quickly with Susan and Jessica (the curator) on the main theme and the title, "Rendez-Vous". Then it seemed interesting to exhibit as well some garments form BB Projects' private collection. Susan devotes so much of her time and energy in gathering for this collection, it is meaningful to share it with an audience. I love St. Louis, the beauty and history of the city (with very strong French connections), and the amazing people I met there, thanks to Susan. St. Louis has a very active artistic life, and many fascinating art lovers. It's a blessing to exhibit in a city where you feel understood. On top of that, there is nothing "blasé" in St. Louis. The positive energy of the city, of the people, is truly extraordinary. I enjoyed every second working on this project and can't wait for the next one.
Above: 'Deep Dive' 2009 and 'Intense' 1998.
There are many photos of McQueen but none of you—how does your work reveal you?
It's very common not to see photographers. They see you, you hardly notice them. Meaning, when trust is involved, is fundamental in my photographic works. The truth is that, obviously, I am in my images. Every joy, every crack-up, every fear, every enlightenment you may see or feel in one of my photographs is a part of my soul. Each and every emotion. No image is innocent. Photographs speak for themselves, and they say a lot about myself. I don't need to appear, except with my family and my close friends. These two worlds are pretty separate, I need that level of protection. Because photographers are over-exposed, indeed.
What sets McQueen's work apart from that of other designers, in your opinion?
The fact that Lee McQueen was not a designer. He was far beyond that. He was an artist, a one of a kind artist. Often imitated, never duplicated. I loved the man and admired the artist. Of course I miss them both. In my opinion, McQueen belongs to another era, when creativity had a wide place in fashion. Nowadays I see fashion mainly as an immense business, which is sad and not very interesting to me. Luckily there are always exceptions. I will name just one: Sarah Burton. Sarah's work has been touching me endlessly over the last 10 years, since Lee's tragic death. Sarah has given me many emotions through what she has been doing, through her fabulous dedication to the McQueen house. I am endlessly grateful to Sarah for continuing Lee's oeuvre, in her own way. It reminds me of these words from Rodin about Claudel: "I showed her where to find gold, but the gold she finds is very much her own." This could apply to my photograph's too, I guess.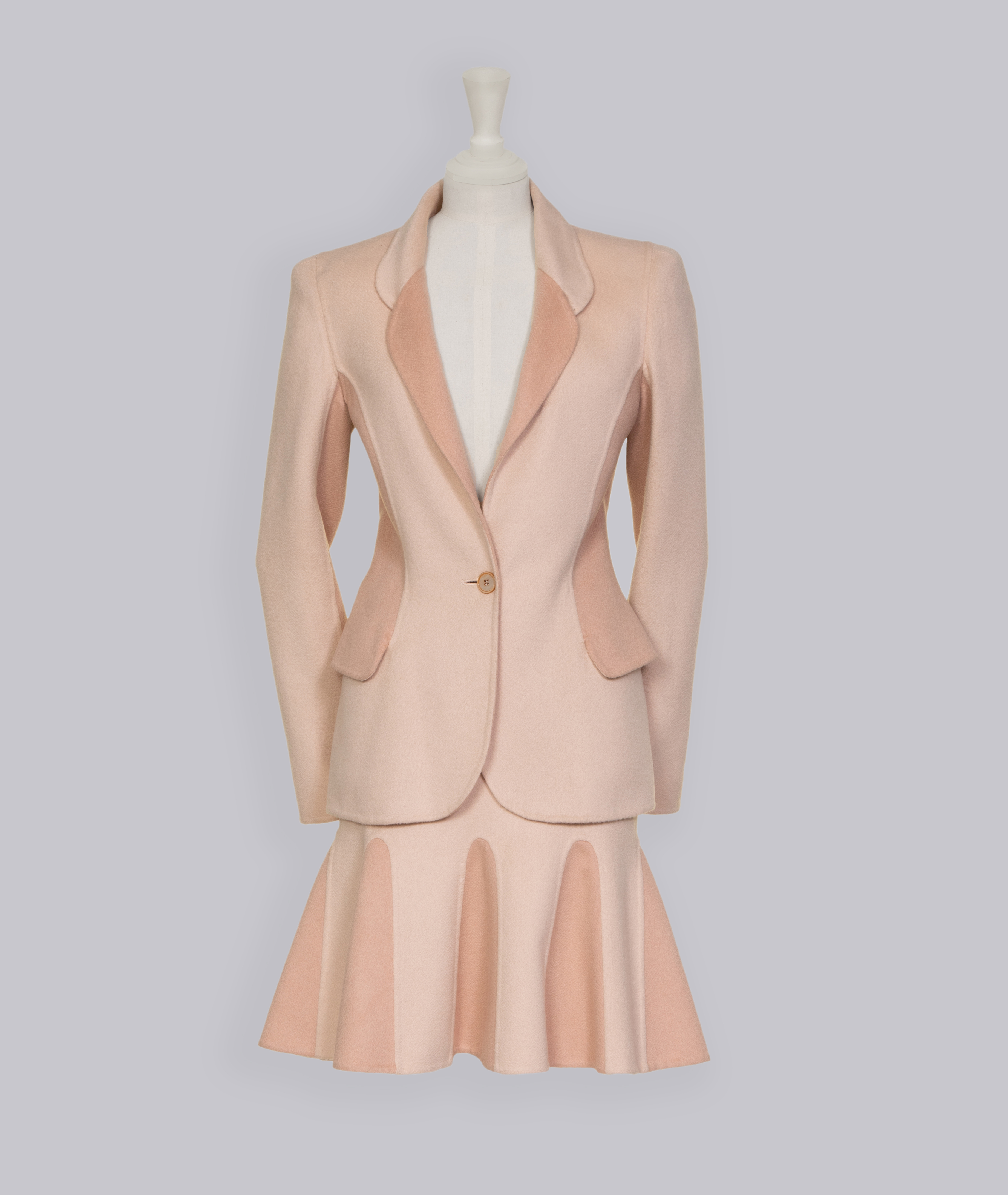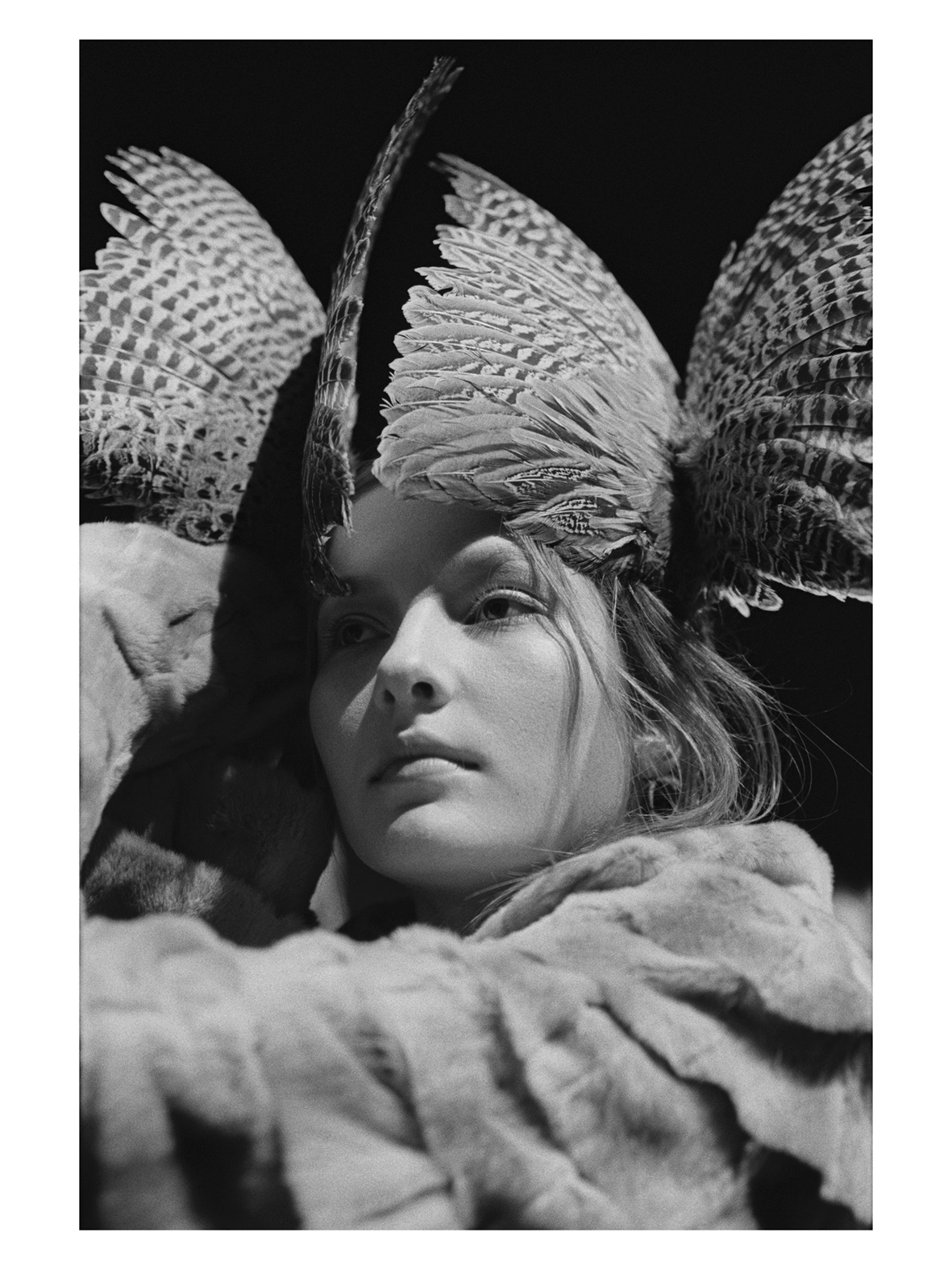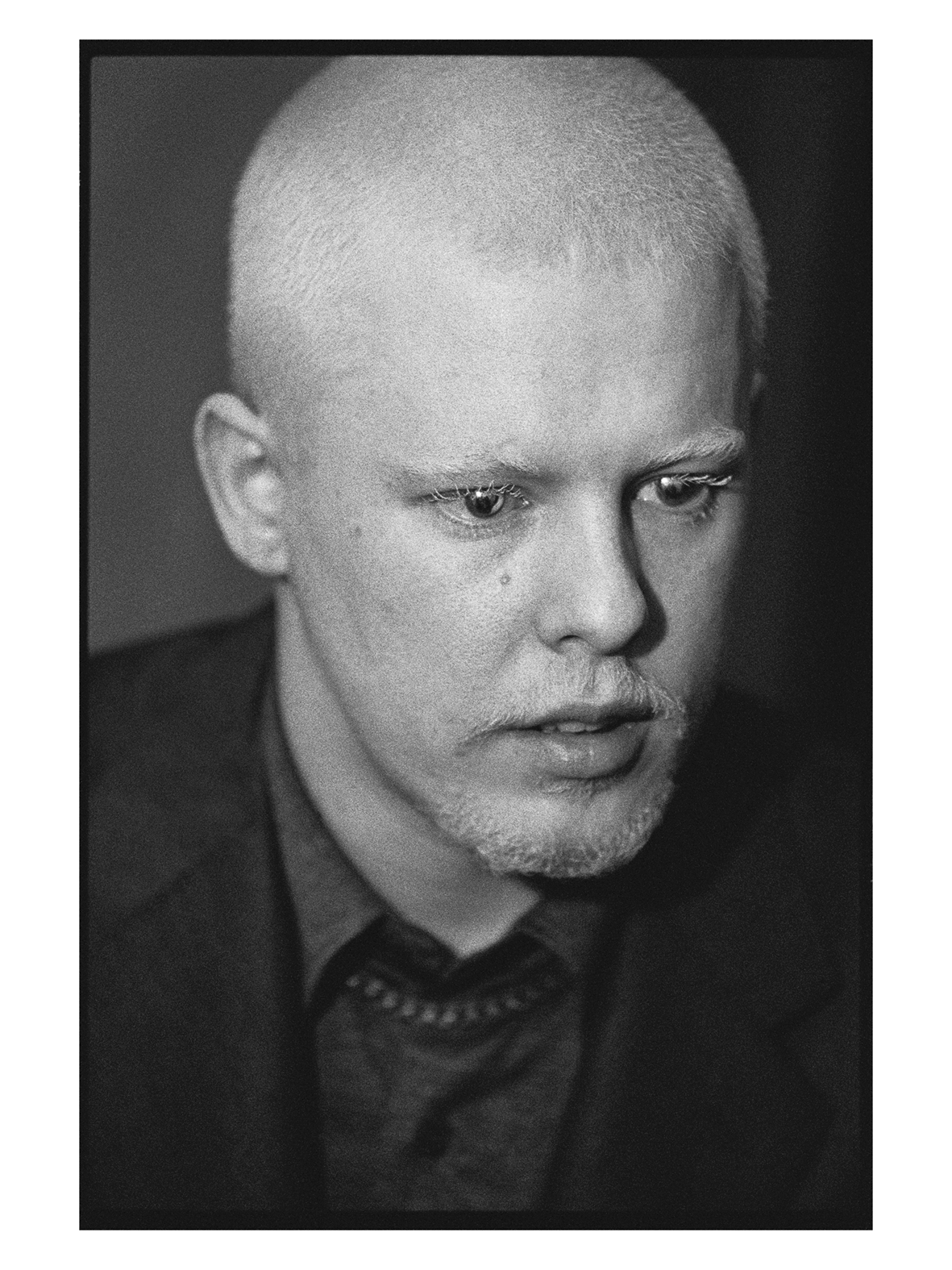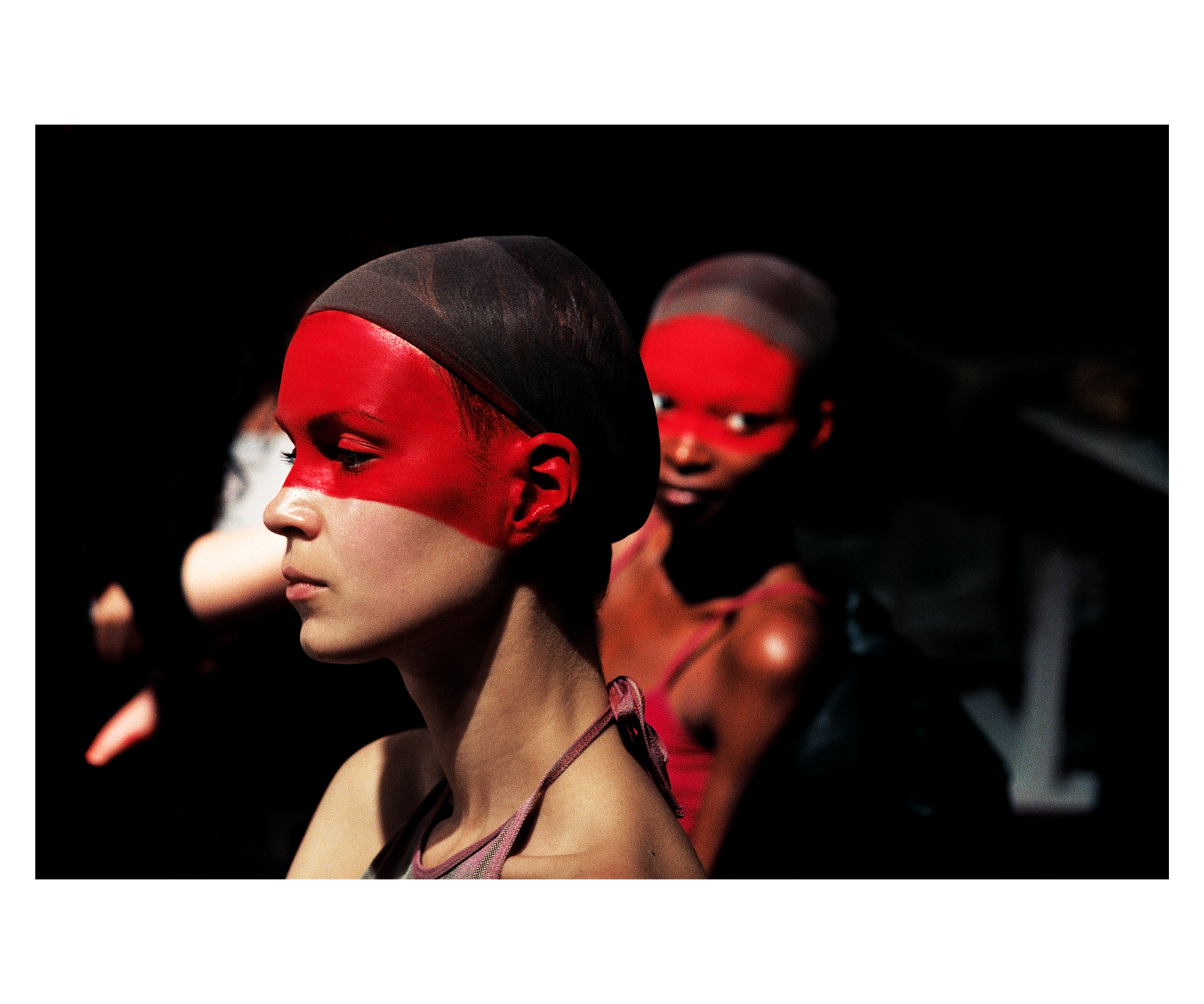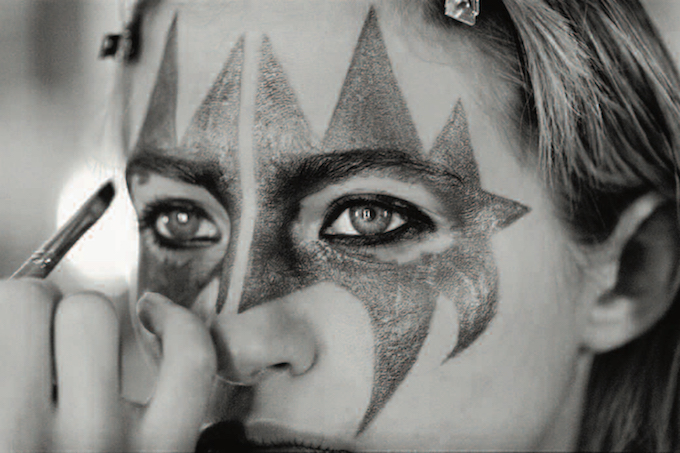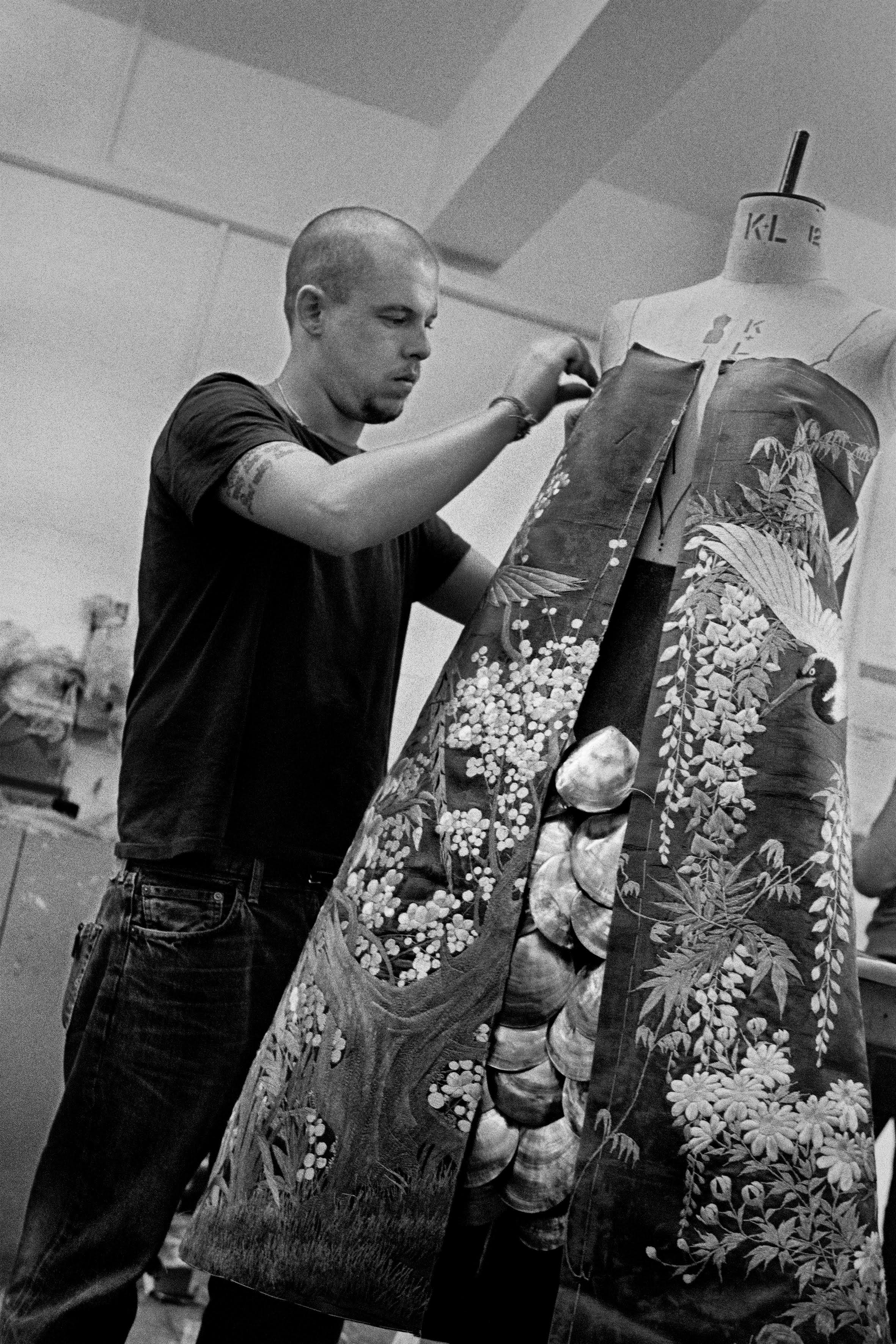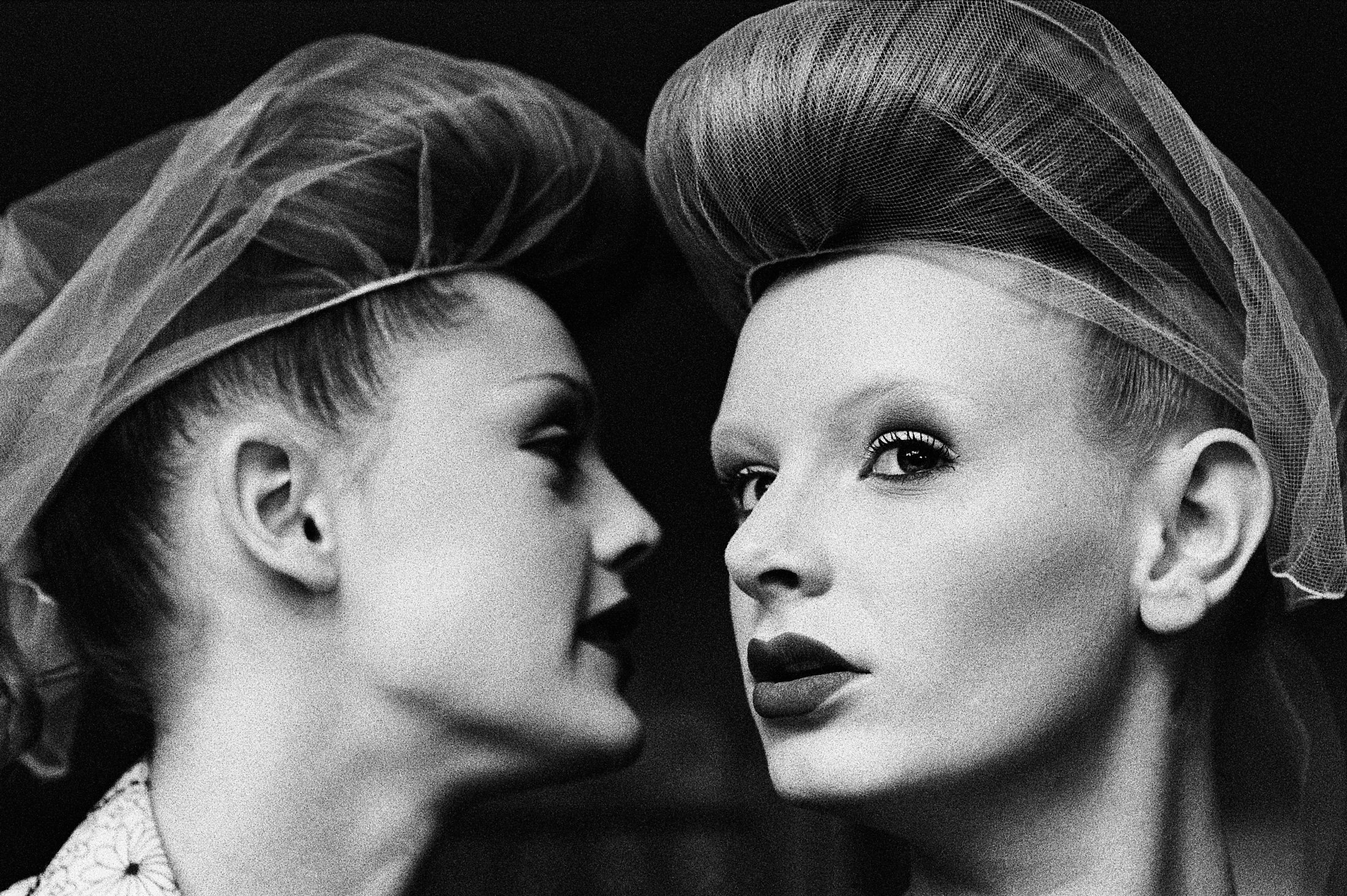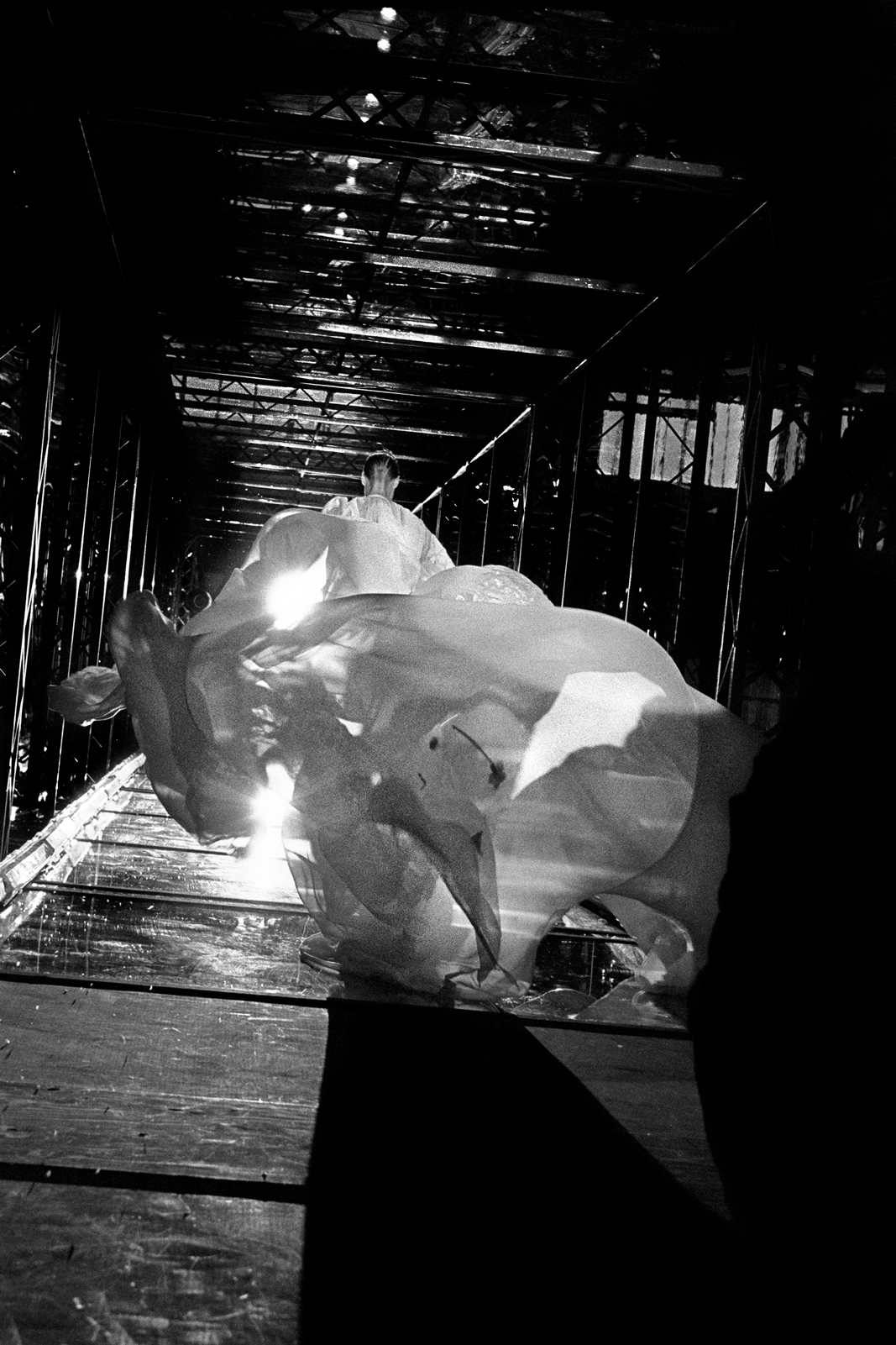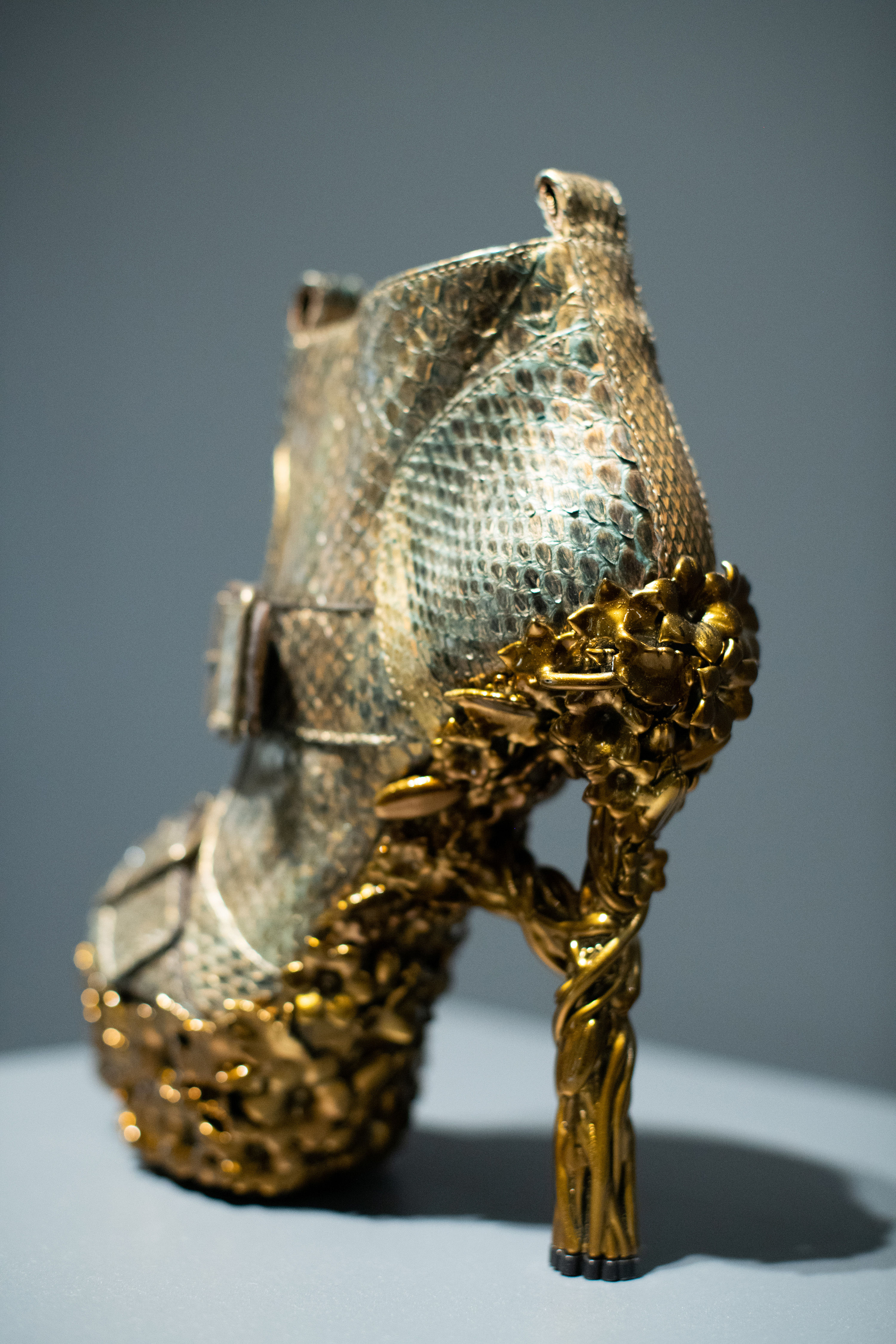 'Ann Ray & Lee McQueen: Rendez-Vous' is on view at Barrett Barrerra Projects in St. Louis, Missouri through February 15th, 2020.