Alex Leese Goes Home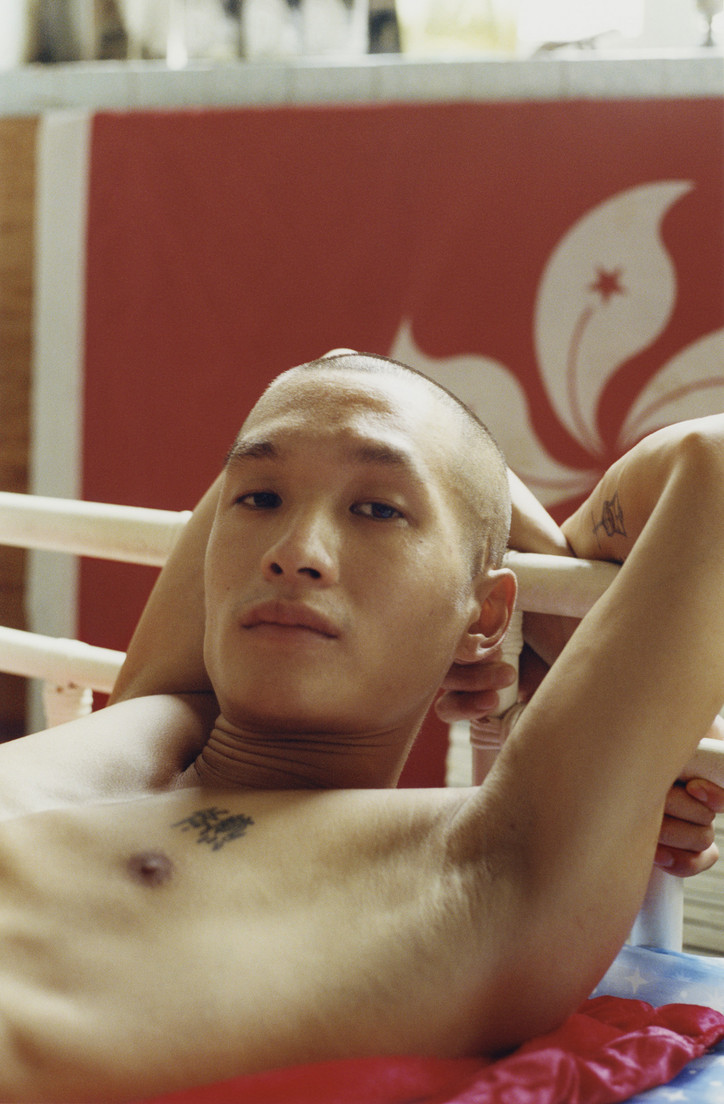 When did you first get the idea for Boys of Hong Kong?
Having lived in London now for most of my adult life, my idea came about through a desire to return to my hometown of Hong Kong and rediscover it with fresh eyes. I was particularly interested in seeing what the Youth Culture was like, and without a solid plan I returned home and explored. Allowing the project to take on its own voice through the people I met and places I went.

I soon discovered an emerging youth culture, and many of them embracing individuality, something that tended not to be encouraged when I was growing up there. Inspired by this and the boys I met the project grew into something fascinating with each boy and each place I visited.
It became an insight into the lives of these boys, and of this generation in Hong Kong. An intimate portrait series mostly shot within their homes or places they would take me where they felt most themselves. This project aims to explore a diverse range of Asian masculinity and beauty. Breaking down stereotypes not only put on them from the West but within their own culture as well. A topic I feel is important to open a dialogue on. It's also very much a celebration of these boys and of Hong Kong as a city.
As someone who was raised in Hong Kong, what aspects of the city were you trying to capture in the series?
I wanted to show the world how beautiful Asian men are, and to celebrate this! Quite often, in the West, Asian men are not seen as attractive. I wanted to counter this prejudice by creating and showing a set of portraits that celebrates an incredible range of masculine beauty, from my amazing hometown.
What are some brands you're excited about right now?
ASAI– his work is such a breath of fresh air! He manages to take influence from his Chinese and Vietnamese background in a way that feels totally unique without falling into any traps of cultural appropriation. It's beautiful in colour, texture, and shape. It can be high end and youthful at the same time. He's a very intelligent designer!
How did you get your start in photography?
I went to Chelsea Art College after school to pursue a career as a painter, and while I was there my tutor pointed out that I had an eye for photography. I changed my direction, went to London College of Fashion, and now I work as a fashion and portrait photographer.
As so much of photography has turned to being shared online, what do you think is the importance of having physical photographs?
I think online platforms are very important to showcase and promote work, and to allow people to view art where access might be limited. But it is only one way to view art…. Without sounding too cheesy, Art deserves to be viewed in both the physical and digital world. So much of what makes art beautiful is what you can physically feel, see, hear, touch or smell. You can lose a lot of this experience through only viewing art online.