Alexander Wang Fall/Winter 2017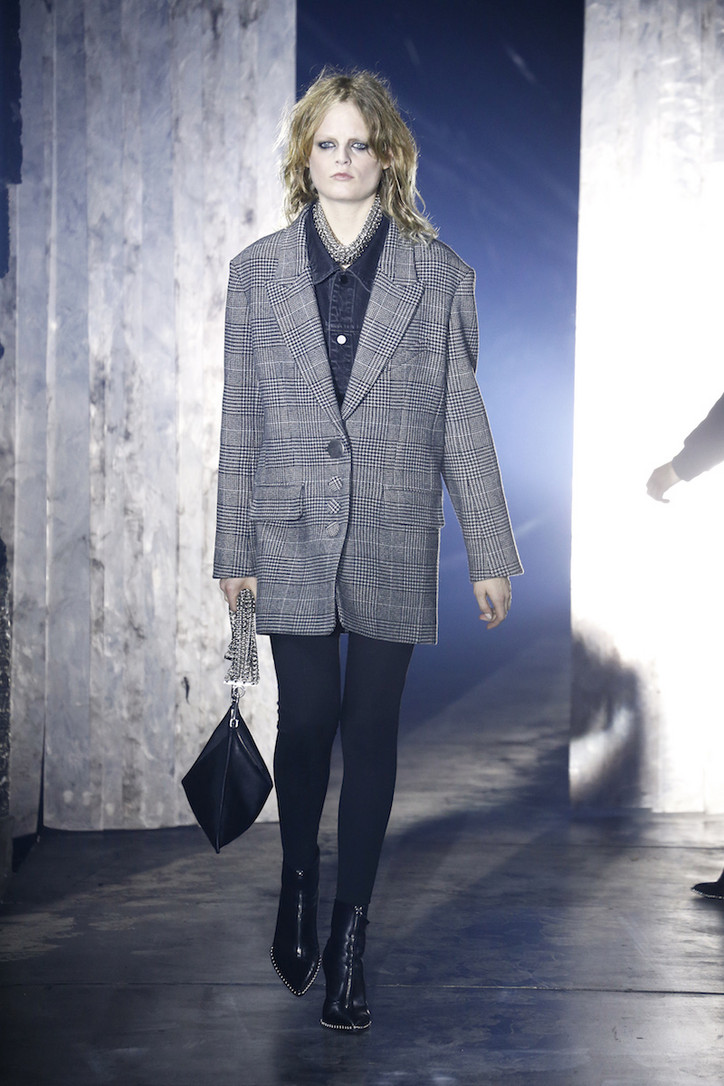 And when everybody arrived at the Fall/Winter '17 venue, a theater in Harlem filled with Peroni kegs, the gist was evident: the show was the party.  It's one of those ideas that's seemingly so simple that it's shocking no one's thought of it before. Brilliant. And the whole standing room thing did bring a level of egalitarianism missing from pretty much every fashion show ever. Celebrities were in the pit like everybody else. Yeah, Kylie Jenner was surrounded by flashbulbs, but thus so was everyone.
The collection itself was pretty classic Wang—remember when people used to call it "model off duty" style or whatever? It was almost all in different textures of black; silk, leather, and of course knits, which were a big strength (the knit mini dresses with sequin embellishments were my favorites). Accessories veered towards the sparkly, and there were a number of smart details, like spangly fringe on grey jackets and dangling rings on a leather vest worn by Binx Walton. I really loved the outerwear, which featured big, drooping shoulders, and there was a great black leather coat that would be perfect on The Americans.
People are sure to copy the show's beauty looks as well. There was morning-after eyeliner by Diane Kendal and some amazing short haircuts by Guido Paulau. Scroll through for all the looks.
Text by Jocelyn Silver
Images courtesy of Alexander Wang