All the Madness: About America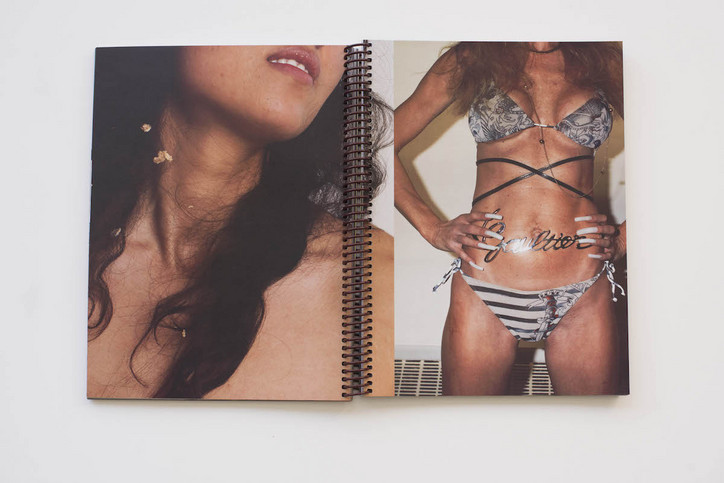 It's safe to bet if you've spent time by any boardwalk in America you'd be are well stocked with weird, sad, and stimulating stories. Although easily overlooked, it's a curiously legitimate location to characterize (or caricature) our country's current cultural climate. This is the focus of photographer Max Farago's new book, Boardwalk, which he recently debuted in New York at Dashwood Books, and this week will be bringing to Paris— holding book signing events this Sunday at Yvon Lambert Bookshop and again on Thursday, March 8th, at Claire de Rouen Books. office got a chance to chat with Farago about contortionists, Craigslist, and his first time being on a boardwalk. 
Check out our exclusive preview of the book, below.
What is your first memory of being on a boardwalk?
I lived in Key West for a few years as a child and loved the sunset gathering at Mallory Square. It was not exactly a boardwalk but something similar. There were all sorts of street performers, sword swallowers, end of the road Deadheads selling bracelets and handmade pipes, people who walked on glass, people who walked on coals, escape artists and contortionists, a man who would balance his cat precariously on things, etc.
What do you think draws you to this? And is it an inherently negative feeling or insight?
Not at all! I love watching life unfold. Love meeting people. All the madness. The theater.
What is the worst experience you have had while immersed in this culture you were capturing? And the best, or most hopeful?
I put out open casting calls for models on craigslist and modelmayhem. Most of the time the models are unpaid. Whenever the subjects show up for the shoot I am impressed by how nice they are and how they really want the best for the shoot. I guess the best thing which I get to experience is seeing this fundamental goodness of people.
Our culture is another story. The images in the book were taken over about ten years. Some of the pictures are from editorial projects, some the result of personal sittings, and also a lot of street photographs. I think that the the way I put together the photos is much more subjective than the photos themselves.
I made an edit that captures the sadness of things, and also the plastic feeling of our culture. Nothing really seems to mean much or make sense in our culture. How can we be grounded when our president is not even willing to accept reality. Life here has become a farce and I was sort of riffing on that feeling while editing the book.