On and Off Again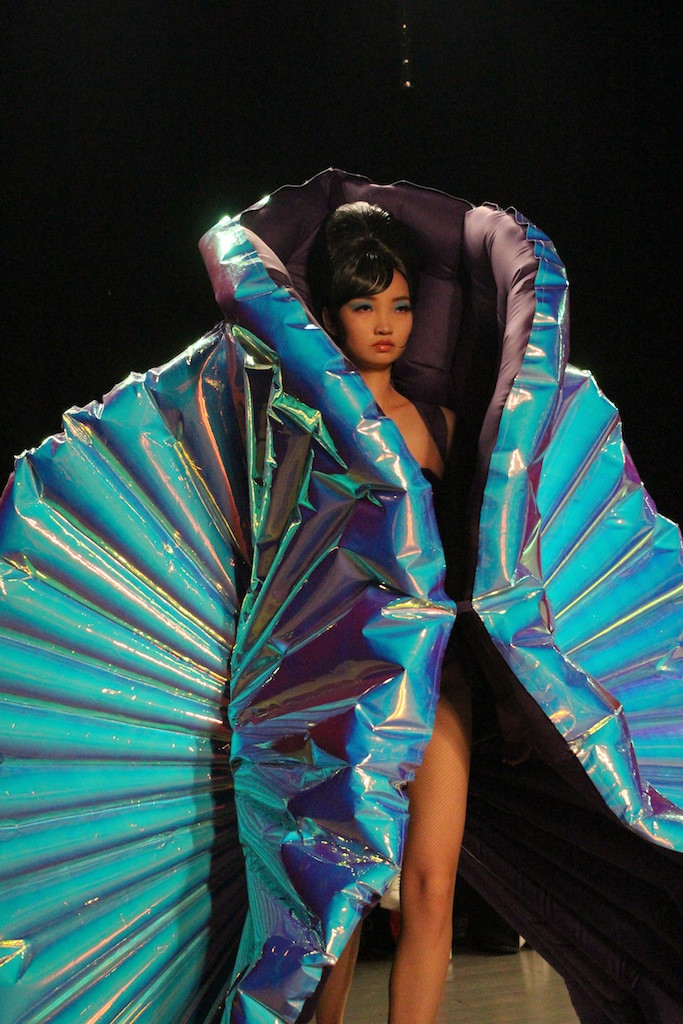 Rather than contributing to fashion's excess, Honest Man relies on recycling, repurposing, and re-using. Collaging references and materials, including some papier-mâché people, even hi-vis jackets (also seen in Bailey's final Burberry collection) made an appearance. Sustainability is very rarely sexy, but Honest Man proves it can be fun. 
Husband and wife team Kirsty Ward and David Longshaw have combined their respective skills to create a collection exploring materiality and transparency. Construction was emphasised on mesh fabrics with opaque hems, as well as embroidery detailing. Ward's background in jewellery design resulted in whimsical jewellery and glasses that looked like a very earnest DIY project. 
Closing the show was Jack Irving's iridescent, inflatable collection. Eschewing a specific colour palette, everything was holographic. His pieces have been seen on Lady Gaga before, whose personality and voice might be the only combination strong enough to pull off any of these looks.