Andreas Kronthaler for Vivienne Westwood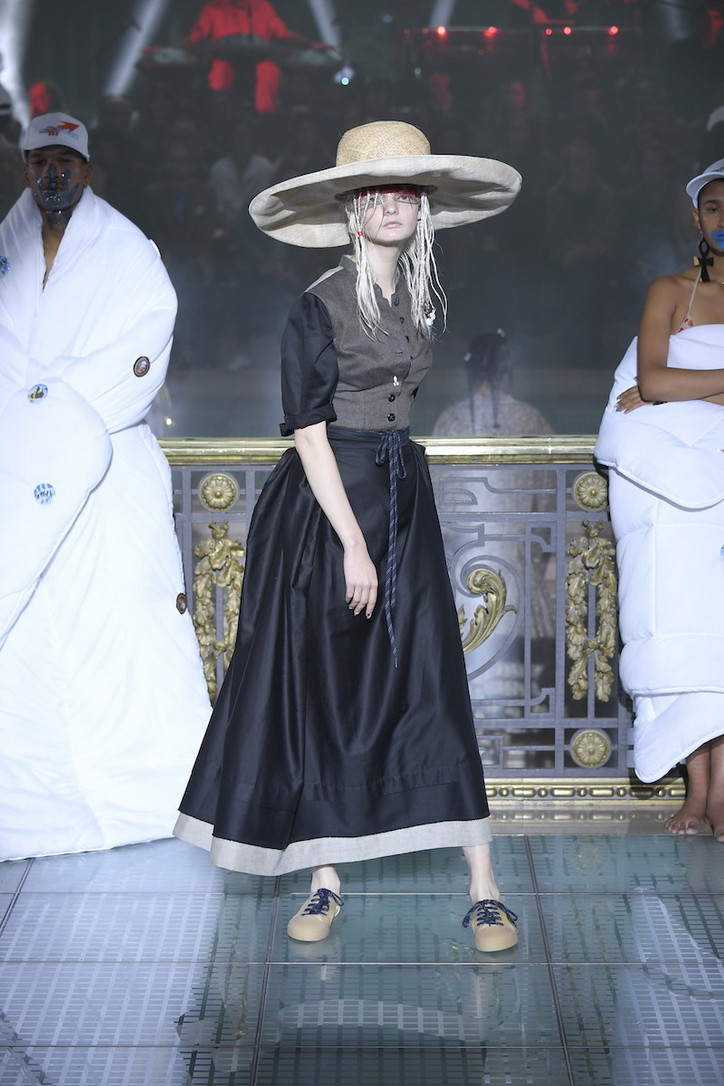 "One is Naomi, one is Vivienne after me- I helped to deliver her; then Donatella, Riana, Music, Uganda, Fleur... Next at the lake of Attersee we went to see Gexie of the house Tostmann, friend and expert in folk costume, to choose fabrics. He asked her to make his couture designs of the Dirndl.
I spent the last couple of days in England, hand-painting his graphics onto some beautiful satin dresses + suits + now I've arrived at the fitting in Paris seeing all the collection for the first time.
Colours, flowers/ a riot of dance + song/ joy + instinctive happiness: Pretty!- A word Andreas uses but you don't hear much these desperate days. Festive! / Arcadia- Boucher's print of nymphs + shepherds/ A shawl - 'Velvet' Brueghel's animals at peace in Paradise before the fall of man/ Myth + Fairytale / Sexy! Nobel! OTT!"
Text by Vivienne Westwood
Photos by Bailey Moon