Area Fall/Winter 2017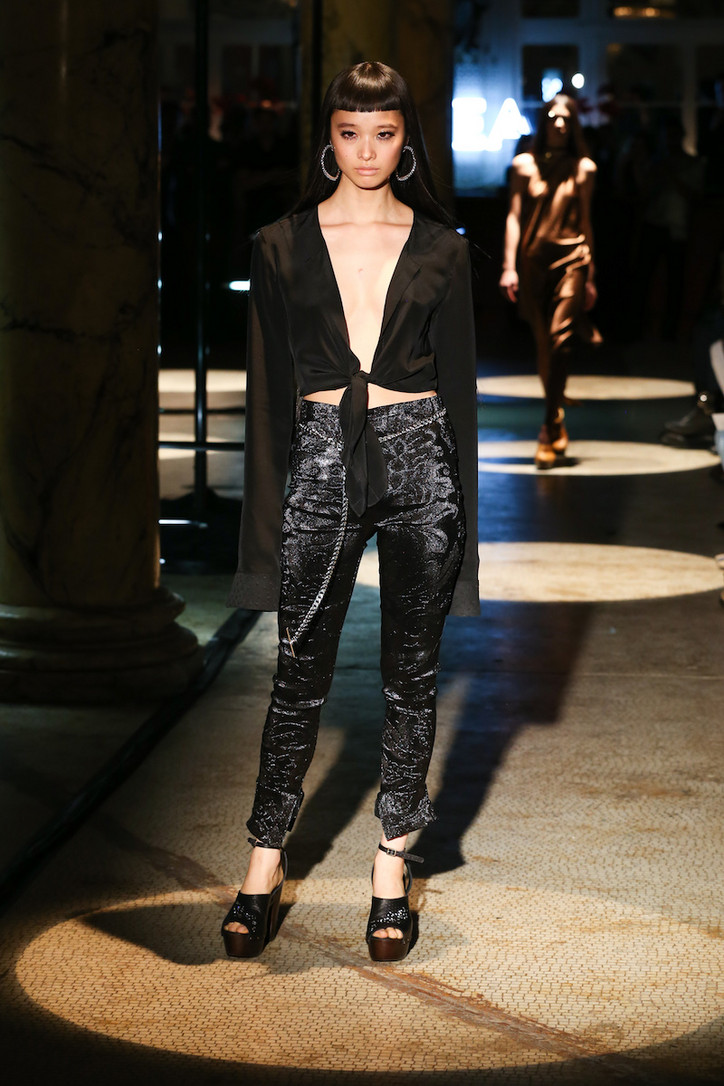 Area designers Beckett Fogg and Piotrek Panszczyk delivered on previous favorites, updating renditions of trademark pieces—a silk ruched tube top, a fur bra, tight leggings with flowing panels. Their use of sparkling crystal and lurex is always a treat, and the designers treat fabric with a particular kind of magical embossing that makes it look like a glamorous mermaid's tail. The clothes are designed for movement; they flow and they're slinky in a way that's reminiscent of '90s Sharon Stone, especially when silky skirts and dresses were paired with big furs.  
But Fogg and Panszczyk also branched out into more commercial offerings. A t-shirt reading "J'aime drama" is already a hit online, and there were several pairs of jeans. Presumably, those items will open up the Area customer base. It's pretty much evident that they're only going to get bigger from here. 
Text by Jocelyn Silver
Images courtesy of Sansho Scott / BFA.com