Area Spring/Summer 2018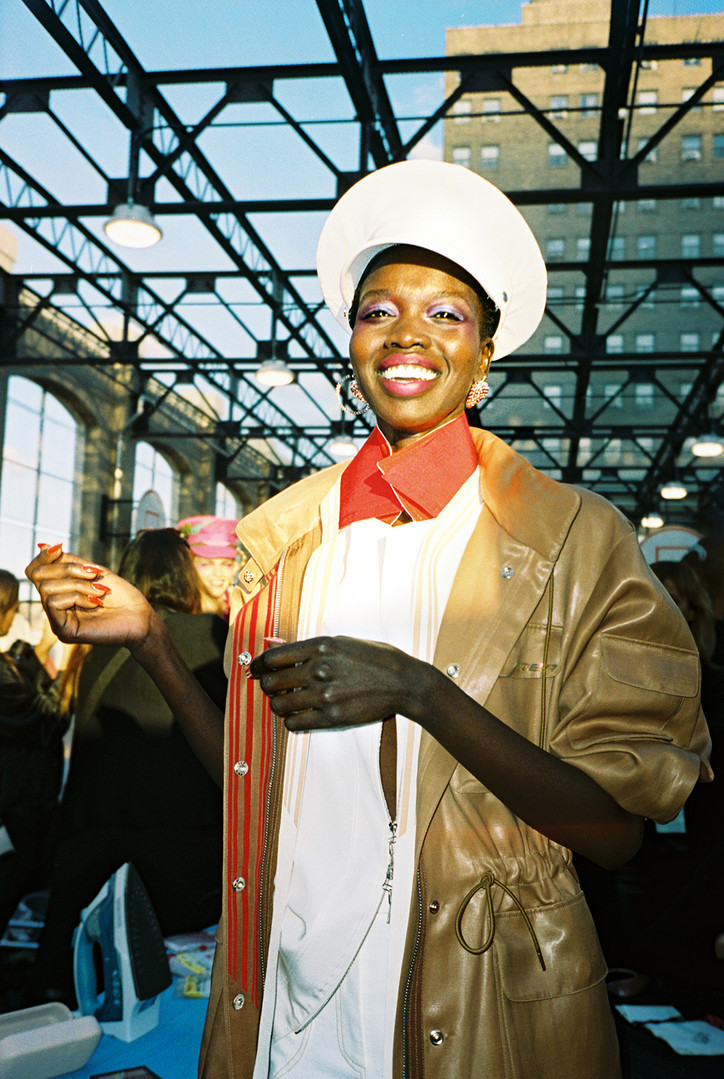 But the renewed focus on practicality had no affect on the collection's beauty. Panszczyk and Fogg's color palette, filled with bright pink and shimmering blue and touches of yellow and lavender, was inspired by the Kollektsia exhibition at the Pompidou, and it was so, so vibrant. It was like an injection of joy into the eyeballs.
On Instagram, Area often posts about the #areagirl, and Panszczyk and Fogg say she can really be anyone. "We want to open our arms to everyone, because we feel like our brand stands for being inclusive," said Panszczyk. "Beauty comes from diversity, and the more the better." These aren't empty words. The show's casting was diverse, and while much of the garments featured would still be great for a really fantastic New York-pre-financial-crisis party (the shoes with crystal fringe!) they've been expanded to fit women with different lifestyles and body types. The designers had all kinds of New Yorkers in mind—students from New Design even worked at the show. "It was a cool, holistic experience," said Fogg. It was for showgoers, too. Please, take me back.