Backstage at Area S/S '20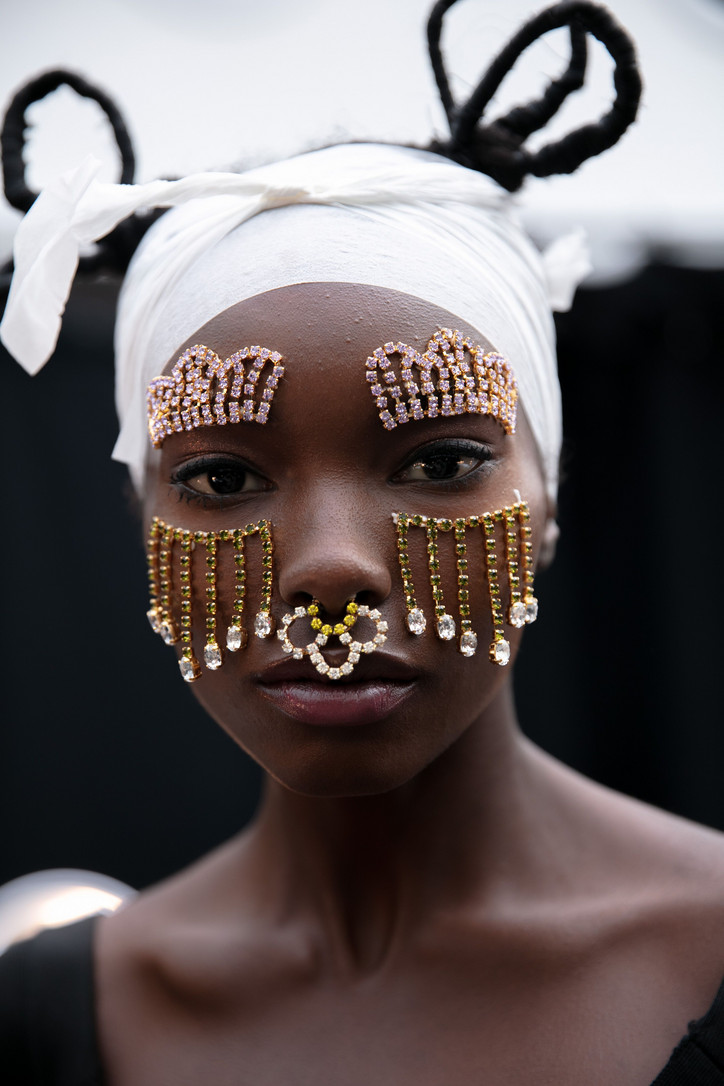 Venturing backstage at the show, we paid a visit to office-favorite makeup artist Kanako Takase to briefly chat about the makeup at the show, her personal routine and a few other things.
Read the rest of our chat below.
What is your earliest memory with makeup?
My first memory is from when I was much younger. I was at an annual Japanese festival to celebrate the growth of children. I was so tan, but I had to put on my mother's makeup—my skin looked grey and weird!
What is your personal beauty routine?
My biggest routine is shaving my eyebrows.
If you could only use one beauty product forever, which would it be?
Camellia Oil.
How different, if at all, is doing makeup for runway versus editorial?
I barely put powder on for photoshoots, but I use a lot for shows. A greasy face is not flattering unless it is on purpose.
In what ways did you mix your personal beauty style with that of Area's?
Even if the look is intense, I still keep the skin very fresh-looking.
What words come to mind when you think about the show's beauty looks? 
Neo-Victorian and Freedom.
What's your favorite aspect of working with Area this season?
Creating the rhinestone face mask!