Backstage at Astrid Andersen Fall/Winter 2017 in Copenhagen + Q&A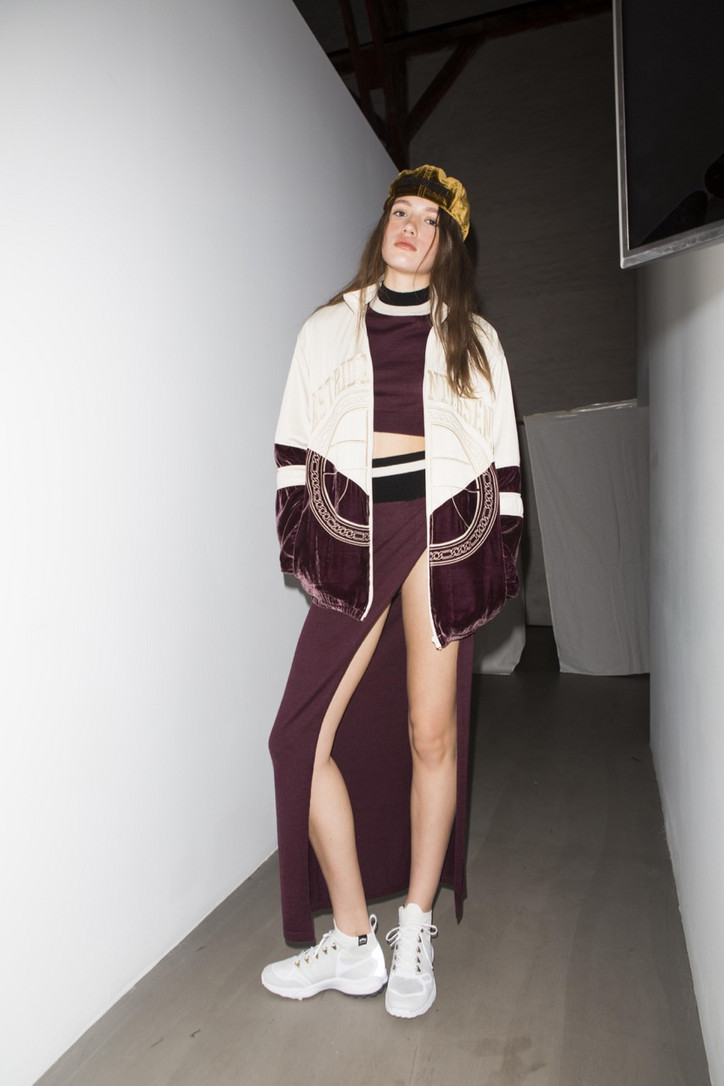 Congratulations with your first full women's show - will this be an ongoing thing for every season? 
I truly hope so!! We want to show continuity for sure by doing a woman's again next season. In the long run, it will depend on demand.   
You've established yourself on the London scene with your menswear. So why did you choose to come home to Copenhagen with the women's show? 
I feel it was relevant for my brand to reflect how it's always been positioned in between these two capitals, how that's influenced the aesthetic, and I want that to translate in our presentations.   
How would you describe the Astrid Andersen woman in your own words? 
She is cool. Like, really cool to be honest, lol. She is confident and in control, she takes no bullshit, and she doesn't define herself through outdated power tools such as the suit or pencil skirt.   
Do you have politics in mind, in terms of equality and diversity, when you design? 
I feel it's sad that a strong woman is even a political issue, don't you? Thank god I have faith in my generation and its gender fluidity. I have been dressing men to feel powerful and confident, so I want exactly the same for women. If that's a political stance, then that fact is the relevant issue to raise.  
What are your thoughts on the current state of fashion? Streetwear seems to be everywhere right now.
It's too basic for my taste. And it's a shame that people now get to refer to that as streetwear-inspired fashion, because a lot of super talented people have been trying to push this generational influence into fashion. They want to claim respect [for it] not as a trend, but as an aesthetic. I hope these will be the ones remembered, and not easy, logo-tastic, ironic attempts [at legitimizing streetwear].
What's next in the near future for you?
We have to figure out how to approach women's sales season in Paris, as this is all new for me. And then next up is SS18!