Backstage at R13 Fall/Winter 2017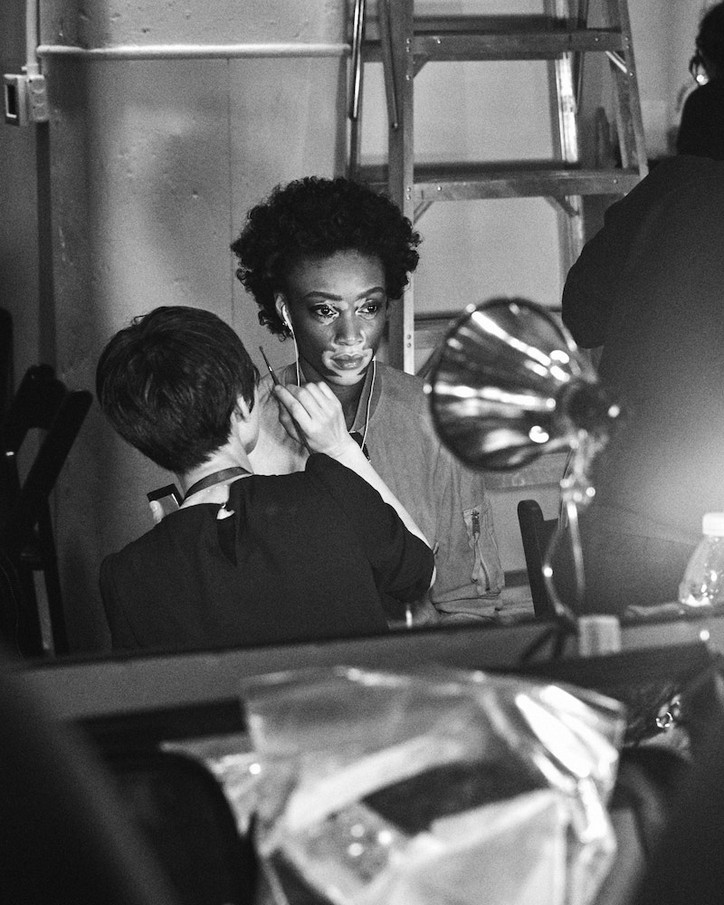 But beyond the Angela Chase of it all, much of what the brand presented was an imminently wearable take on essentials, with a twist. Shoulders were exaggeratedly wide, sleeves drooped down over hands. It all looked comfortable and flattering, but the details kept the collection looking far from staid (the styling was done by Edward Enninful).
R13 designer Chris Leba launched his label in 2009 while still designing for Ralph Lauren, where he worked for nineteen years, and he stayed anonymous until just last year. "Looking back now, I don't know how I managed that," he said. I don't either.
"I grew up in the late '80s and '90s, so grunge has always been my go-to," Leba said of his collection. "It's become such a part of American culture, so it's classic in a way. And I love classic and timeless clothing."
"But I felt like those things needed to be updated," he continued. "So we wanted to put things in different shapes and twist them around. Silhouettes shrink and open every decade. It's been narrow for so long, and now it feels right to open it up." Agreed.
Scroll through photos below for R13's backstage beauty, featuring models Lindsey Wixson and Winnie Harlow.