Baja East F/W '20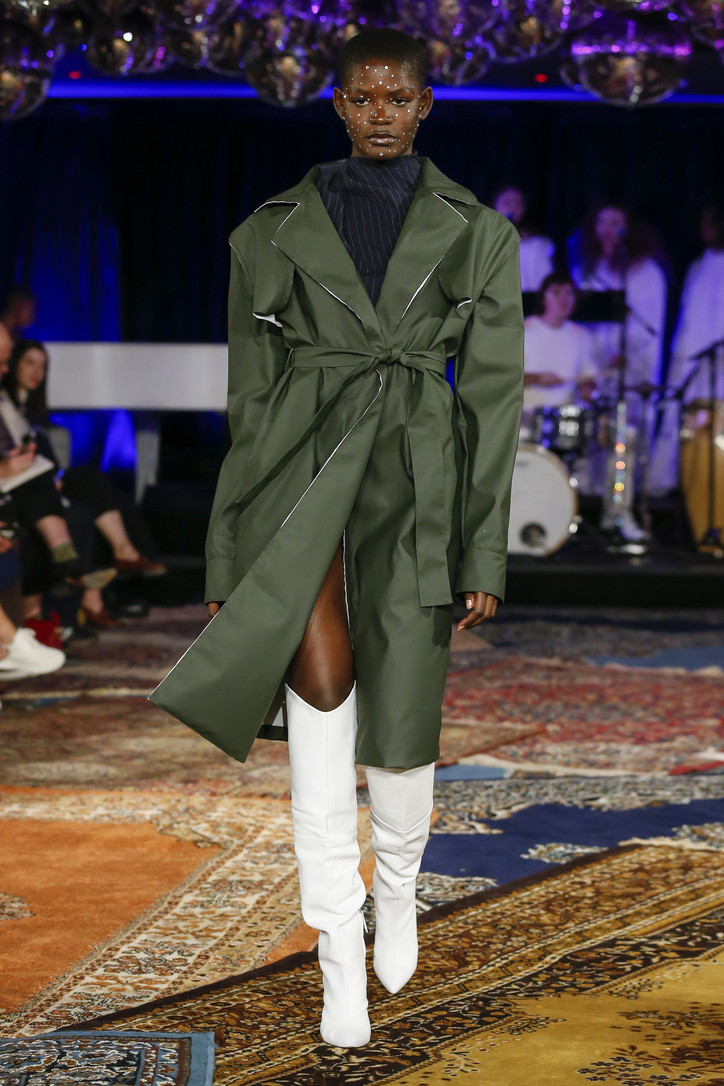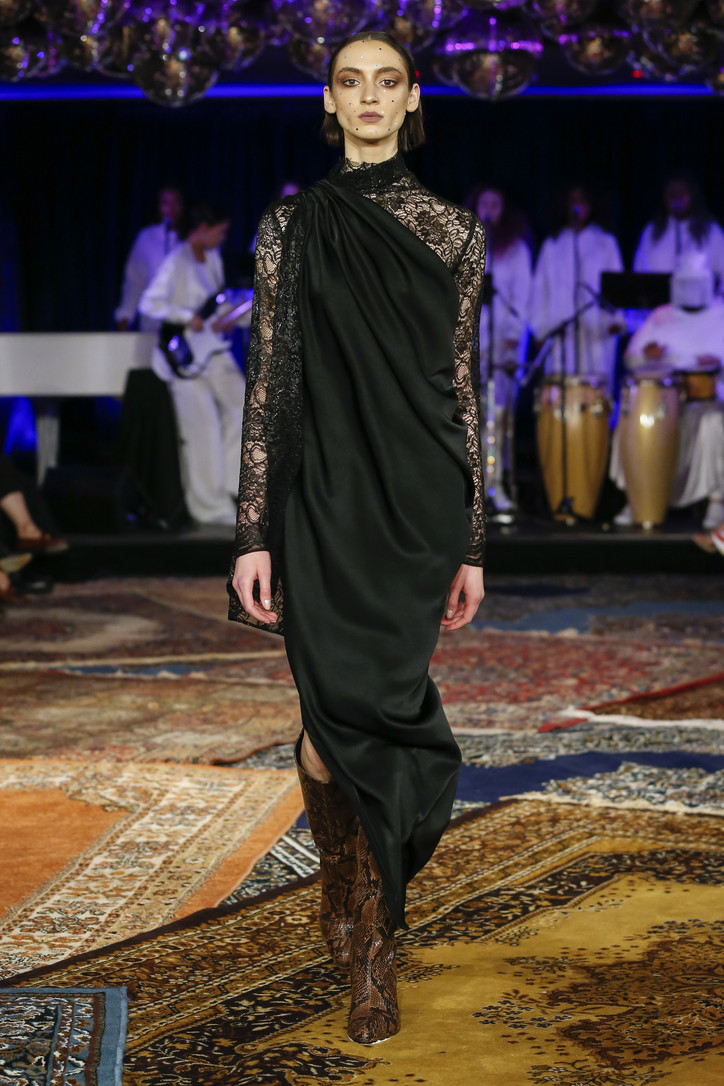 We got the chance to speak with Studenberg after the show, under the ever-glistening disco ball ceiling of the WeHo EDITION's basement club. Read below to hear more of the designer's realizations and references that ultimately lead to the A/W '20 line we were so awed by.
Can you talk about the references this season? There was so much.
For this season, one collaboration was in the doodle boots, which were drawings we had painted on. The other collab we did was the fringe. So it's like 'desert, disco, boom, boom, pow.' Those were the two collabs. Then I did boots in black. The ones with black fringe also. Another element was Haus of LaBaja. Which is like...
Paris is Burning.
Yes… the whole Paris is Burning moment. Then Disco 90s. I mean, Selena was obsessed with disco and I really, really like my version of her in many ways. I did like a little tribute on a sweatshirt, on the back it said, 'dreaming of you'.
Have you always been a big fan?
Selena? Anything for Selena.
I love it. I heard you talking about Joshua Tree. I love Joshua Tree. 
I went there two years ago. I think it was the first time I went. I'm a Cancer, Sag rising and moon, so I'm very fiery and watery, and I love being grounded. I'm still looking for my other half, wherever he is, who hopefully will... Well, he's supposed to be a Libra, which is random. At least that's what my psychic told me. My dating life... Do you have a column of where we can put ads of what I'm looking for? [laughs] 
Yeah, for sure. I can just make this just that. 
Anyway. Joshua Tree is a super grounding place. It's creative. You can put your phone away, cook, and explore. Chill out. Nio actually took me there for the first time. That's one of my best friends. He was filming it all there. He was there when my life was hell and I was like... I need to do something. 
Did that inspire a lot of your work? 
Yeah, totally. I don't know if you saw Sophia Bush but she was wearing this kaftan from my first comeback collection, which is called "The Joshua Tree Drive-By". In my fantasies, I'm driving there, and thinking, 'oh my god, what if some wild horses were running alongside us'. I also do this crew with horses that run on it. That's a moneymaker for me. My thought is, let's make it art, though. So, that's my version. If you saw Paula Abdul, she was wearing—I cannot believe she came—she was in my little slit mini dress in 'sunset' from pre-fall. So it was day and sunset. Then tonight, we did "Midnight in Mojave".