Basic [dot] Space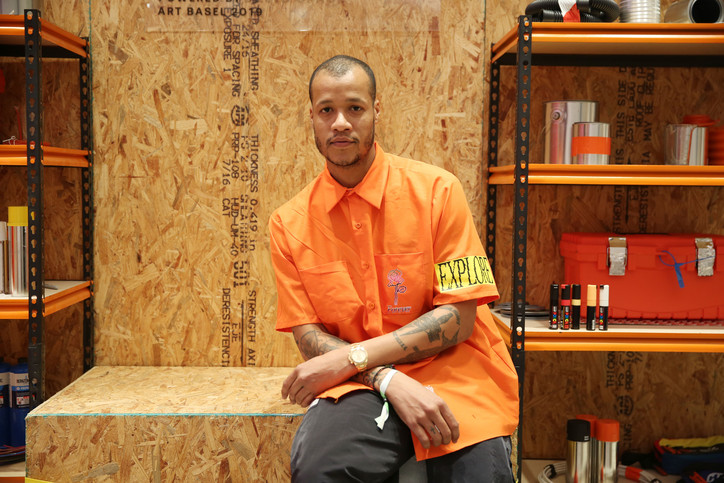 However, this article is not about Heron Preston. It is about Basic Space.
Founded by Jesse Lee, Basic Space is an online platform that connects artists, and helps them bring their vision into the physical realm. The name is a reference to The XX—from their debut record, a favourite of Jesse's. It is a space where technology can bridge the gap between ideation, and immersive experience.
When Miami called, Basic Space partnered with Cash App to give away $500 to the first 30 guests who signed up on the money transferring app. In addition to the silk screens, the three mega minds led a furniture making workshop, and custom footwear workshop. Consumers are given the opportunity to become artists, and forge a more meaningful relationship with their favourite brand.
Basic Space allows designers, producers, and creatives to communicate directly with audiences, bypassing the middleman. If you have a great idea, it can be idealised. Past collaborations have included Emily Oberg, Playboy Carti, and issue 06's Tommy Genesis; not to brag, or anything. Basic space? It's anything, but...