Sign up for our newsletter
"Bathtub (浴缸)" by Masiwei
Check out the video below.
Diana Gordon Is Reclaiming Her Time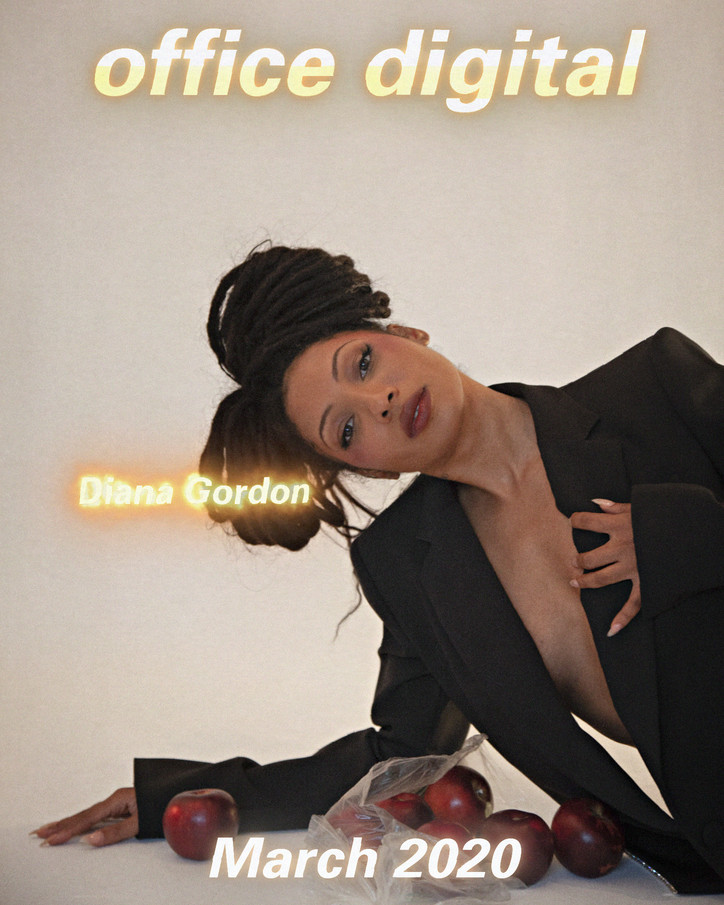 "Songwriting was never something I was proud of in the past," she tells us. "I'm starting to own that it is part of my story. I always wanted to be the artist because I'm an artist through and through. But what really took off for me was songwriting. It paid the bills and that gave me the time to build my art—financially. That [songwriting] is what gave me the accolades. But there is something to be said about these powerful women calling upon me to help them. I had to realize that was a gift. Especially someone coming from where I come from."
Diana hails from Southside Jamaica, Queens. New York. Foch Boulevard. Baisley Park. Eight people living in a two-room house. From early on Diana had a lot of responsibility, pain, trauma, and lots of religion. "I'm trying to step away from being ultra-humble. I'm so used to being a servant because of my life: helping others, having so many siblings. I got into this role of how can I help you opposed to how can I help myself. I got into a role of downplaying my greatness."
Left— Shirt, jacket and tie by GUCCI; Boots by Y/PROJECT; Panty, jewelry: model's own
Right— Jacket by AREA; Boots by GUCCI; Tights: model's own
But fate can't be fooled—there is no stunting her greatness. Diana's first big break came in 2005 when she was contracted to write for Mary J. Blige. She went on to create for other multi-platinum selling women (J.Lo, Dua Lipa and Beyoncé to name a few), which aided in her career as a professional singer. She signed with Atlantic as Wynter Gordon. However, with every passing year, Diana learned who she did not want to be.
"Everyone wanted me to make R&B songs about love, and dance like Chris Brown. By my eighth year, I had my eighth A&R and each one had a vision for me. I got stuck doing dance music, which is what they wanted me to do. I had yet to explore anything because I was fully busy on tour with Flo Rida, on the Hot 100, making crazy money, touring the world, playing the biggest festivals…and I hated it. I was making $20k a night at 5AM. I never drank and I don't smoke, so it was not my life."
On New Year's Eve in 2011, Diana sat down with her label president and explained to him that she was not looking to be the next Katy Perry. That wasn't her. After hours of back and forth trying to convince Diana to stay, he agreed to let her walk away. "Real things happen on the ground. Real things. The people say what's hot, not the radio. That's what I wanted. I wanted the people. And walking away from millions of dollars was part of that shit." She used the money she acquired to pay for studio time—her way.
"I have crossed a bridge and I'm not in the same place anymore. I can't continue to use the pain as fuel. I have to find something new, something positive and exciting. Build new memories, meet new people, and be inspired by different art."
I want to grow. I want to touch people the real way. Be genuine and honest and let them see me for real. And not pull away because I'm scared.
Right— Blouse by CHELSEA MAK; Boots by PRADA; Socks by CALZEDONIA; Panty and gloves: model's own
Whether Diana knew it or not, every YouTube single and music project, made way for future success. Her cult following grew. She was ahead of every wave that would follow. Though Diana was still underground, she was becoming the tastemaker, and people were tapping in. "It's like when you know you're the mood board. For once, I don't want to be the mood board. I want to be the main thing."
You ever get turned out by an artist for the first time after attending their live show? Maybe you had heard of them before, perhaps they never crossed your path. But somehow, some way you ended up at a venue. From that first note, they captivated you. You experienced all the glory and magic, then…poof!! You are a diehard fan. That is the effect of Diana. She is the main thing.
Not only is Diana's voice cut from the same cloth as Tracy Chapman and Joni Mitchell, but her pen game and star quality are on or above that caliber —she is fresh as fuck. From being mentored by the late Jazz whiz, Hugh Masekela, to mentoring young talents like Chloe and Halle, Diana has range –vocally, artistically, spiritually. She's an all-encompassing boss. "This is my jump into consistency. This is my jump into doing beautiful visuals consistently. You can be the only one to take power of your life."
…And what a powerful life force she is.
I want to be the best me that I know exists and it's my job to get there. That's my goal now.
"I am very happy. I'm in a place where I don't give a fuck. I am really committed to making things that feel real to me. I want people to hear my voice because it's special. I want to tell the truth in my music and my lyrics. I want to be raw and bare."
Before the world was thrown for an overwhelming loop due to COVID-19, Diana Gordon was set to open for Yves Tumor and play a handful of select venues. Sometimes it takes drastic measures for us to find solace in simple pleasures. May you be healthy, productive and as peaceful as possible during this time.
If you don't know where to start, get into Diana's discography. She will take you places.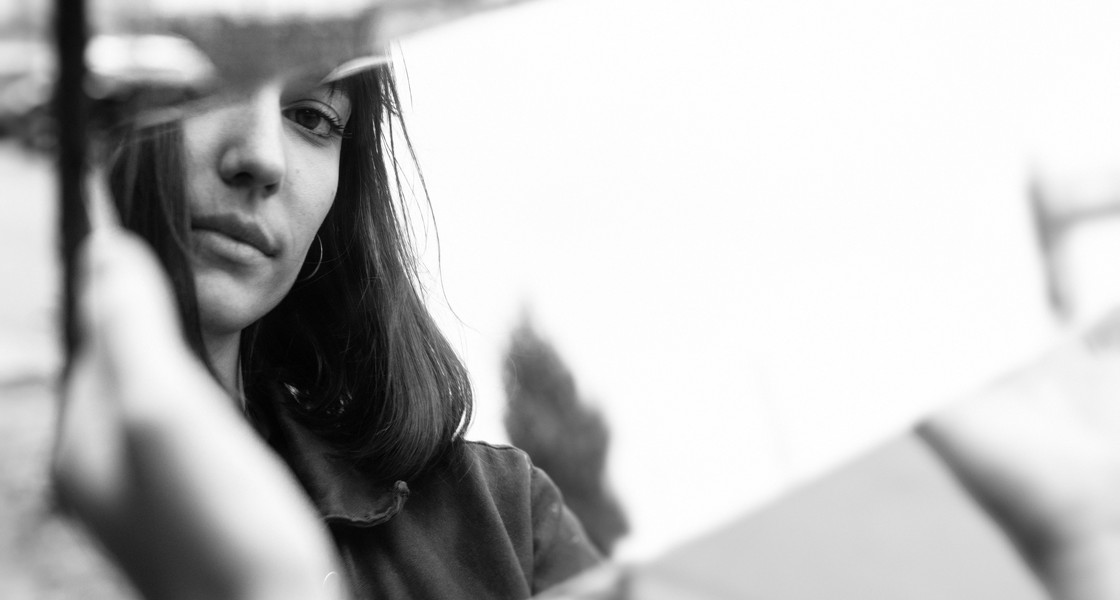 Life Through Amelie's Lens
Check out the interview below.
Congratulations on hosting your own stage at Tomorrowland this year! How much has your life changed since you first played there back in 2016?
Thank you so much! My first time playing Tomorrowland was actually in 2015. It was a branded stage, and I was not even announced. I played for 20 people, and many of them asked me what my artist name was—it was still RENEE back then. And it was at that moment that I realized I should change my artist name. I had to write down the URL to make sure they would find my SoundCloud or Facebook page.
Shortly after I changed my name to Amelie Lens, my first release came out. Everything happened fast after that, I was a local DJ in Belgium since 2009, so when I signed on an international label, I got massive support from the Belgian scene and started to get more international bookings too. Thinking back to that first time at Tomorrowland, it still feels surreal that I played on the mainstage last year. Not to mention this year, I will be hosting my own stage on both weekends.
How did you experience the music industry as a young woman back when you started your career?
To be honest, this is something I don't like to talk about, since I see myself as an artist and not a female artist. I like to be treated equally and questions like this are somehow making me feel like I am not. But unfortunately, there is still a lot of prejudice towards women entering the scene. I had to deal with a lot of hateful comments with people telling me I should go back to my kitchen, that there must be a guy making my music… But these things have only motivated me to work harder and be better. 
You are touring around the world non-stop. Is there a ritual or specific routine you try to maintain despite all these travels?
Not really, no. I've had a hectic life since I was 16 years old, combining work and school and traveling a lot. Thus, I never really had a lot of daily routines. I do try to video call my grandmother, who raised me, every two days, but that might be the only routine I have in my life to be honest
If you could go back in time, what would you tell your 15-year-old self hearing electronic music for the first time?
In hindsight, it's easy to say, but I am happy with all the choices I have made in my life. There is nothing I would have done differently. I would try to say what every grown up tells 15-year-old people though—try to enjoy your time being young. It's so cliche, but so true. Things really are different when you have zero responsibilities.
You have been DJing since you were 18 years old. Was there ever a plan B for your future?
Music was just a passion. I never really thought I would be doing this full-time. I was always working hard and trying to take as much as possible out of life. When I was 16, I realized I could study faster by myself and use the rest of the time to work. So I dropped out of school, studied independently, worked and traveled in the meantime. After I graduated, I was already financially independent and signed up for university, but it was almost impossible for me to pay by myself combined with my job. So, I quit. I found a school that offered event management as distant study, but even this was hard to combine with my job, since I was mostly living in Paris and London, but I had exams almost every week in Belgium. I was already DJing sometimes and making music for several fashion brands. 
You were a model for almost ten years. Did your connection in the fashion world help your music career?
For sure. At first, I was worried that people would not take me seriously because of my job. It's why my artist name was RENEE, and I only used unrecognizable pictures on my social media. My first press pictures were a bit androgynous. I did not want people to know I was a woman. After a year, I decided to change my name to my real name, but I never mentioned my modeling career. I think it would have been hard for people to understand this was just a job like any other job. It is not who I am as a person. A lot of clients don't treat you respectfully, and that's not the way I was raised, so modelling was very tough on me at times.
I think my passion makes me who I am, not my job, which I simply did to pay my bills. So at the beginning, I actually wished I never modeled, because it would have made it all a bit easier. However, I was surrounded by people who had huge passions and made it into their jobs and became one of the best at it. I worked closely with hardworking and passionate people every day. Many of the people I worked with also knew I was doing music, so I did some music for several fashion brands like Armani, Lanvin, Yves Saint Laurent. I even flew to China once to do music at a fashion event.
At which times and places are you the most creative?
At home! I also started to produce on my laptop, but I'm so easily distracted. It's hard for me to get any work done because of it. When I'm in my home studio, I know I have to focus, and it's also when I'm the most creative. 
What does true happiness mean to you, professionally and personally speaking?
I see myself as a very happy person. Even though I had a complicated past, I never stopped smiling and made the best out of it. I guess I'm an optimist—it's partly my personality, but mostly I think it's a state of mind. I will always find something good in any bad situation. It's important to focus on ourselves and not on others and try to be the best person you could possibly be.
Also career-wise, with social media we always see what other artists are doing, and it's hard not to compare ourselves. But what other people are doing should not matter; I am focusing on myself, always trying to improve myself. So I think that true happiness starts with being happy about yourself. Once you accept yourself, love yourself and you're proud of yourself, you can also accept, love and be proud of others. 
How would you describe techno music fans?
Passionate! Because it's not just the music, but a lot of times, it's a lifestyle. I think many people who listen to techno wake up and go to bed with it. It's a big part of their lives. 
What does the color black mean to your fashion style and music?
Well actually, I don't feel like I intentionally chose to only wear black… Whenever I get a new shirt, the black one just happens to be the nicest one. It's just so neutral and easy. I mostly wear t-shirts with skirts or t-shirts with jeans. It's because I don't like to spend more than 15 minutes to get ready, so I just take any t-shirt out of my closet, and I'm ready to go. Lastly, when I come back from tour, I can wash it all at once, because I don't have to separate in colors! Fast and easy. :)
What is the most Belgian thing about you?
I love potatoes! Especially fries with vegan mayonnaise! Basically every typical Belgian dish is with potatoes. Belgians eat potatoes almost every day: mashed potatoes, fries, potato croquettes. The first thing I eat when I'm back in Belgium is fries.
office.mp3: Abby Jasmine's Quaran-Turn Ups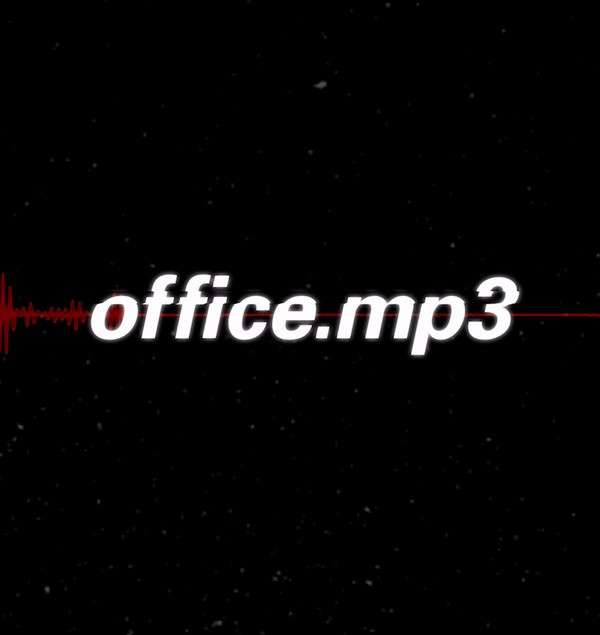 In honor of staying home and social distancing, office decided to hit up our girl Abby Jasmine to curate what she calls 'quaran-turn ups' for us. The New York-based rapper and singer not only makes bops, but she also knows how to chef up a great playlist. Debuting her hot new single "Groovy" feat. Guapdad 4000 and other bangers like  JACKBOYS' "Gang Gang" and KAYTRANADA's "Need it," Abby Jasmine puts her spin on the office.mp3 playlist series with fire songs back to back. Transforming your living room into the ultimate dance floor, get ready to dance and vibe out to Abby Jasmine's office.mp3 takeover.