Beauty's in the Eye of Brian Vu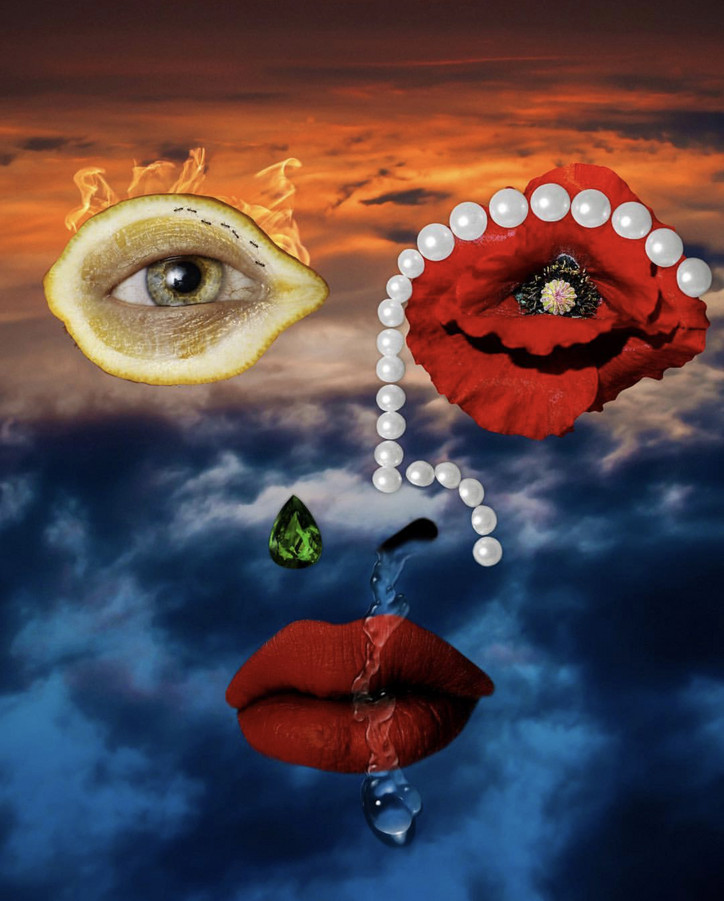 Enchanted by his theatrical creations, office Beauty tracked down the NYC-based artist to find out everything that goes into making one of his killer looks.
What was your first experience with makeup?
My first experience with makeup was actually this year—2018. I was given a handful of palettes from various friends—people would just leave items at my apartment and tell me to keep them. I don't have a lot, but I make the most out of it. So, I began to incorporate makeup because it added another layer of expression to my photographs.
Your looks are so theatrical. In that sense, do you look at your subjects more as different characters?
To a certain degree, people are attempting to present a certain version of themselves in a portrait session—inherently, you're playing a character when there is a camera in front of you. It's important for me to create work that embodies an emotional force and a vulnerable state to combat this as much as I can. I want my subjects to express a side of themselves to me that they normally wouldn't otherwise. It has a lot to do with trust. I hope that behind all of the adornments and makeup, my audience can relate to these amazing subjects.
How important are the different backdrops you use for your looks?
The settings are essential to every image I take. I am thinking about every corner of the frame for what it can add or subtract from an image.
If you had to compare your style to that of a movie, which one would you choose?
The Holy Mountain first comes to mind. I remember seeing that film and having a spiritual connection to it. Symbolism, color, the rise and fall of mankind—it's everything that I gravitate towards when making [my] work.
What's your biggest inspiration?
Sometimes, everything; at times, nothing at all.
What do you think will be the next unconventional makeup trend?
Prosthetics.
What's the current beauty trend you hate the most?
Contouring.
What's the importance of the relationship between art and nature in your work?
So much of my work is based in a studio now. I live in NYC, so my relationship to nature has suffered heavily since moving here. I'd say it was important to an early development of my photographic style, though. It isn't so much nowadays, but I'm hoping to change that by traveling more.
What's your favorite to product to work with?
Probably the Fenty Beauty Killawatt [Freestyle Highlighter] in silver.
Follow @officebeautynyc for more avant-garde looks, product reviews from our office Beauty Committee and our favorite makeup artists around the world.