Better Together: FEIT for TOOGOOD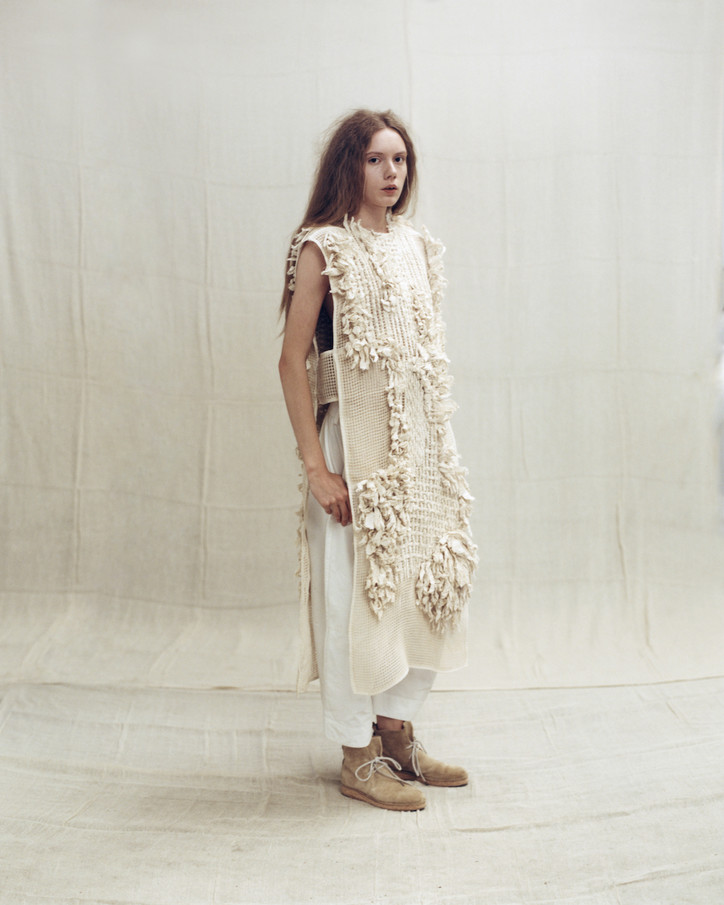 How do you explain the concept of design as dialogue?
FEIT We describe the concept of design as a dialogue because when we first started working together last year, it was a time when there was a need to exchange ideas about each other's brands, our view of design, and how we make. The products across the two projects we've created together with Erica and Faye are a result of that dialogue.
TOOGOOD The concept of design is often the dance that happens between likeminded creative people coming together to make something completely unique that is not necessary predetermined. Faye and I work together in this way — we have different interests and skills but we have the same philosophy. We work together silently and in parallel, my scissor hands and Faye's sculptor head bringing together concept and form.
What do you feel is reflected between both brands? How have you built on that for this collection?
FEIT I believe that both brands put craft, skill, and the creativity associated as the driver for what is created. Both brands also are considered in the product they create ensuring that they last. This second season is clearly built on the ideas of the first, but more refined.
TOOGOOD We have known about each other since the beginning of TOOGOOD. FEIT reached out to us as we have similar philosophies in our approaches and how we work. They wanted to wear our clothes as much as we wanted to wear their shoes! It was a seamless and natural collaboration as we both have the same understanding and appreciation of materiality, form, celebration of craftsmanship and provenance of make. We worked with FEIT to develop 'The Artist Shoe' and 'The Artist Boot' using a tactile suede. Tull was up for experimenting with alternative materials and methods. The upper is made from a singular one-piece, hand-stitched suede and we have included a cork midsole, leather outsole and exposed ceremonial stitching.
Whats next? Do you plan on building out the collaboration for a third time?
FEIT Working with TOOGOOD has been a great experience. They are extremely talented and nice people and we would be happy to collaborate out with any of their footwear needs in the future.
TOOGOOD Yes, as ever we enjoy sharing ideas and concepts and we hope it's going to be an ongoing collaboration.
Who do you design for?
FEIT Selfishly I would say I design for myself, not to wear that as a physical manifestation of what I have to say.
TOOGOOD Initially we started designing for friends, family and the creatives around us—men and women of all different ages. It was also a desire to create something that wasn't enforcing a particular attitude onto the customer; we were fed up of being driven by trends. We still work in an instinctive way, we never look at trends and if it's something that Faye and I would wear then it passes.
What or who are your go-to references for creative inspiration?
FEIT My area of interest and reference is always social-political. Generally, it comes from what I feel the next sentiment will be. Usually this comes from daily observation, interaction and conversation with the public and the media, messaging that gets thrust into my path or that I seek out. Occasionally it comes from the ideas expressed by others in any form of expression, but always influenced in subtle ways that not even I can detect.
Faye Toogood Barbara Hepworth, Louise Bourgeois, Henry Moore, Ben Nicolson 
Erica Toogood Nick Cave, Sherin Guild, Anselm Keiffer