Biennial Branding by Barbara Kruger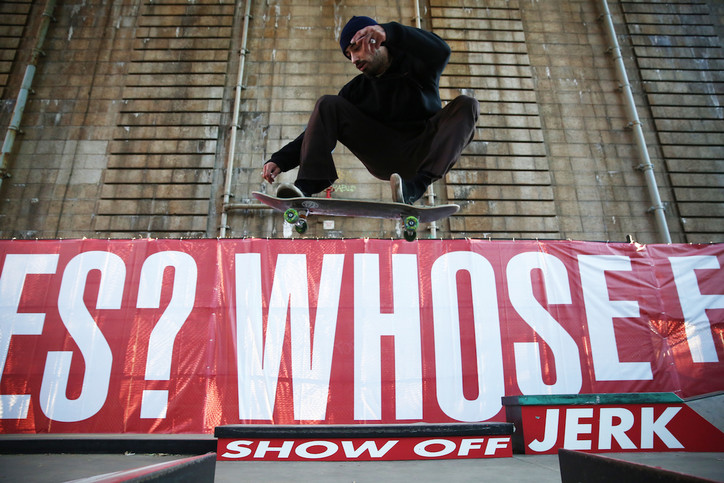 Kruger's iconic typography translates a tongue-in-cheek commentary on commercial branding, cosmopolitan over-consumption and speaks to the societal role of artist as a resistant. Her concept for the Performa Commission and Biennial, is an activist aesthetic. Blending branding, public art, performance, commerce, and appropriation— Kruger triggers the issues of commercialisation that often contaminate true craft, from fashion, to fine art.
Barbara Kruger, for the past four decades, produces poignient work, familiar white Futura font, bold, over red blocks, often bearing strong societal statements. Although her classic visuals have been appropriated by other artists, often blatantly so, she has held her ground. Kruger stands out, she offers the original influence for a rising, resistant generation of artists, from graphic design, to street culture and skate fashion. 
For her first work in the city for over eight years, Kruger is back, with a direct artistic dialogue, curated through installations on the interior of a public skate park, subway stations, and billboards throughout the city. Check out the video by Performa and Volcom, of her skate park project, below.
The major new commission and design collaboration with Barbara Kruger for Performa 17, the seventh edition of the Performa Biennial, will take place through November 19, 2017.