The Big Show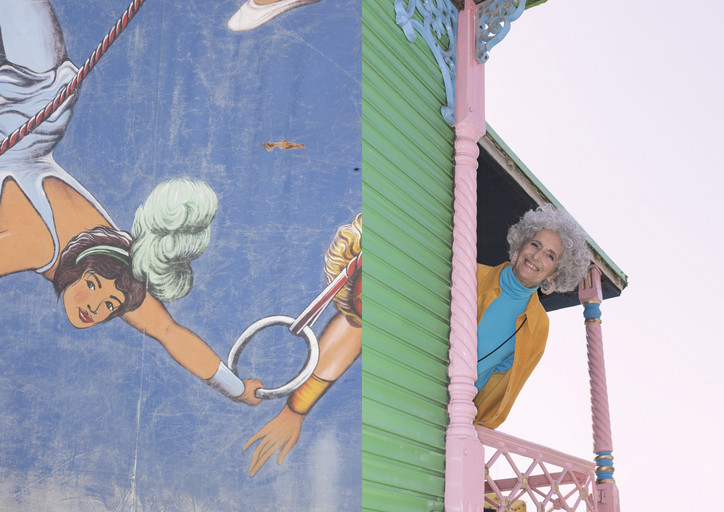 office spoke with photographer Valerio Nico about his brilliant discovery within the parallel universe that is the circus. Ultimately finding a haven of explore self-exploration and freedom, Nico offers a break from the monotony of daily life in his exclusive photo series.
What are your earliest memories of the circus?
When I think about the circus, the first thing that comes in mind are the lit windows of the caravans. When I was a child, I used to think they were hiding special things inside.
Can you describe the Darix Togni circus show?
The first time I went to the Darix Togni circus show was a few weeks before we did the photoshoot of the editorial. I ended up there randomly, and after giving it a thought, I decided to go inside to see the show. Before this I would have never have thought I would go nowadays to a circus, since I haven't been to one for a long time. The Darix Togni show represents exactly the parallel world that all of us sometimes need to get ourselves lost in. It lets you get into a dimension where your brain can go away and be off for two straight hours and just let go.
What is your connection to the Darix Togni show?
One day, I was walking in the suburbs of Milan and I came across this giant red tent. While I was looking over it, so many memories of my childhood came to my mind, so I decided to tell a story through and editorial of my version of this reality.
What does the circus represent in the modern imagination, do you think?
I've always found a strong interest in the circus. I found so much inspiration through the characters and freedom that most of it represents and most of all the playful irony it shows. It's a space where people can think outside the box, express themselves and feel free to create performances that try to distract you from normality.
How did that play into the styling for this project?
The styling was thought through a selection of avant-garde and non avant-garde designers, to create characters with a singular irony. We added some sobriety to it, so it wouldn't look ridiculous. The main thing was to create and image of two characters who are playful with their surroundings and themselves.
Favorite circus act? Ride?
Each act is different and intrigues me in a different way.
If you were a carousel horse, what would you look like?
The most bizarre one.
*Please note: office is not affiliated with or endorsed by the Darix Togni Circus or any of its subsidiaries or affiliates.*