Blake Erik's LRS Style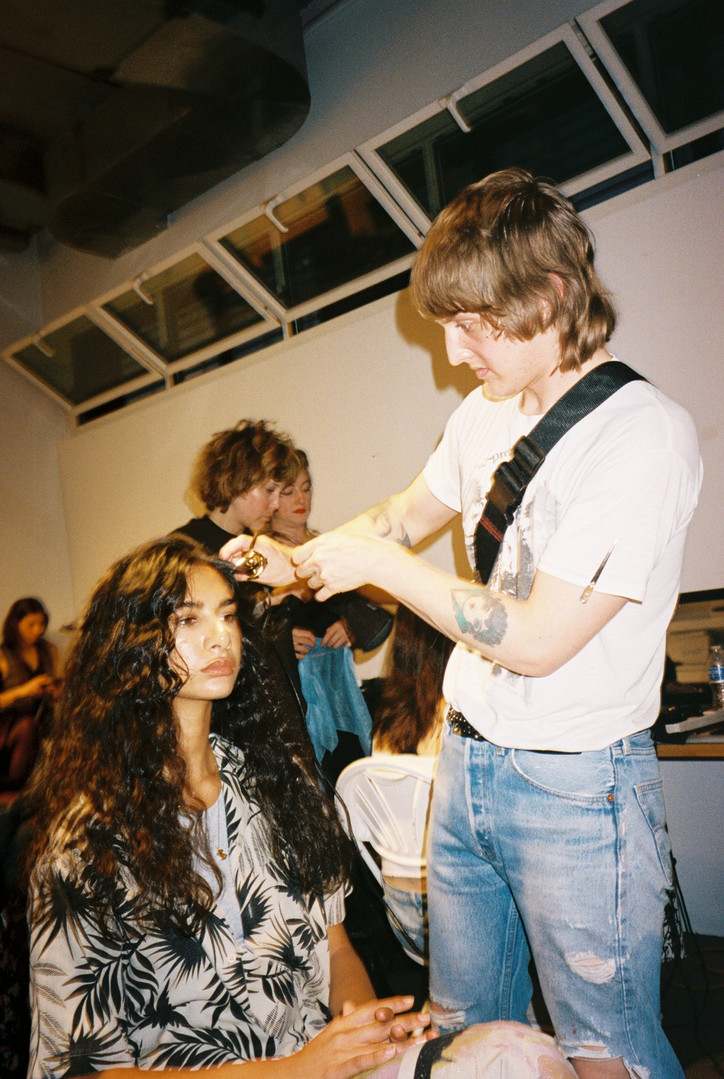 The season was heavily inspired by Hannah Hoch, collage, and experimental DADA art. How did you approach a concept for hair that would work with this?How did you approach a concept for hair that would work with this?
For me her art seemed to heavily influence the design of the clothing. For the hair I was more influenced by Hannah's own personal style. Her hair looks was very DIY and controversial during that era.
There are very few photos of her but her hair was so ahead of its time. 
How do you see your own styling as art? Is there an artist that inspires you in your beauty work?
It seems a little self-righteous to say my styling is art, but I for sure am influenced by artists.
Musicians inspire me the most, but photography is huge inspiration for me. I'm always inspired but Diane Arbus, Nan Golden, and Derik Ridger photos.
Do you have art in your house?
I do have art in my house, but I hope to one day be able to buy more photography.
Did you bring anything unexpected on show day in your kit?
My kit was pretty straight forward on the actual show day. The hair was very real so I didn't want to add anything that would take away from that feeling.
What is the most important thing to do before you get to the location on show day?
I always make sure to eat a huge meal, since I never really get to take a break until super late.
Most important is to try and get sleep the night before, but that never seems to happen...
Do you wear any cologne? What is your favorite scent?
I wear Santal by Le Labo. Pretty basic but have worn for many years.
Favorite museum?
Some of my favorite exhibits have been at the Neue museum in NY... 
Worst hair trend product? 
This is such a hard one since products by themselves can't be blamed for bad hair. 
Most expensive thing you keep in your kit? Least? 
Scissors... The least would have to be some of my favorite products. 
What do you think is a definitive aspect of your work, that sets you apart from other stylists? 
I think that I have a high respect for real hair, and don't try to force fantasy in situations where it's not needed. 
What was the worst thing that has happened on a show day for you? 
One time, I was assisting for a show— and a model pushed a producer into me. We both fell down hard. 
Kinda funny but guess that's the worst. 
What was your favorite piece from the collection? And your favorite hair? 
I love the patterns so much in this collection, but honestly it's all so good.
My favorite hair is probably the smashed hair looks.