Brush Off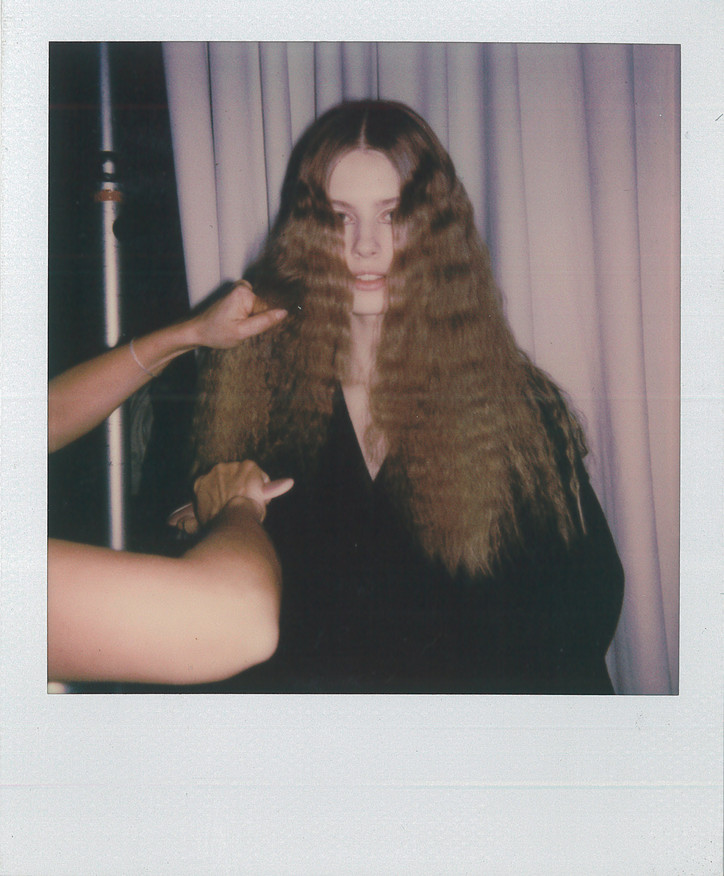 After the show, office had the chance to pick Gill's brain about his inspiration and all the big hair trends to look forward to in 2019—hint: grunge is still here to stay.
How did you originally get into hairdressing?
My mum was a hairstylist and I was inspired by her. I also was an out-of-control teenager and needed to focus on something creative. I fell into it and loved it from the minute I stepped in the salon—it allowed me to be out of control still, whilst being creative and focused.
While collaborating with Phillip Lim for NYFW, what was your creative process in interpreting his collection for your looks?
It's very organic. Phillip, Nancy Rohde, the stylist, and I looked through the collection, then looked at the cast and decided on a texture. I find being spontaneous and acting on instinct at that moment is best for me. When I overthink or prepare, I box myself into an idea too much.
How would you describe the aesthetic you were going for?
Cool, easy, chic.
Do you find there to be a creative difference between styling hair for men and women?
Not particularly. My work has been described as crossgender, so I like to create the same things with the same process. I don't like pretty hair that much.
Do you have any style icons or movements that have really impacted your career and your styles?
 
Youth culture, in general, and punk is an obvious one, but it's been very influential for me. And of course, people like David Bowie. Real life and authenticity is the most important to me [when it comes to] inspiration.
What are the some of the hottest hair trends you think we'll be seeing in 2019?
I feel like a reaction to the '50s and '60s looks we have been seeing, so maybe '90s-inspired hair—from grunge to pop.
Follow @officebeautynyc for more backstage interviews with our favorite makeup artists, Instagram beauty gurus, club kids and inside info from our office Beauty Committee.