Bruta AW17 Video Premiere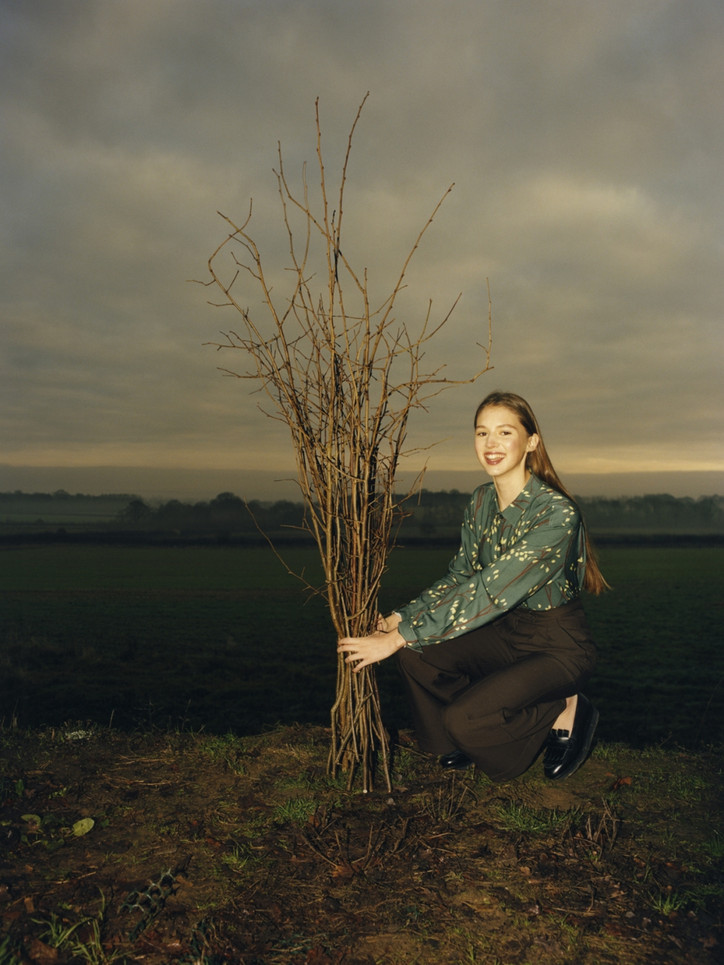 You work with your girlfriend Phoebe on your Bruta films - how does your creative process work together?
Phoebe does pretty much everything on the film side. Obviously we have a clear theme for the season so the film has to fit the theme of the season, other than that Phoebe is quite DIY in pulling the whole thing together from pre-production through to post. When it comes to the films I am a glorified runner.
Why did you and Phoebe decide it was important to make films as well as look books?
Phoebe graduated from film school last year and as she had been working so closely on the brand she wanted to make films for Bruta. For people to really understand Bruta it is important for them to understand the ideas and values behind the clothes and film is an amazing way to tell that story.
The casting and scene is so fantastic in this new film - where did the inspiration come for them?
We really wanted to make something that stood out from typical fashion films. Instead of hiring conventional models we thought it would be more interesting to have amazing looking characters. The idea was to turn something mundane like your local pub into the most weird and wonderful place on earth.
This Bruta collection is very heavily British inspired - who and what are your favourite British artists and references?
Our main reference is British heritage and tradition, we wanted to re-imagine British staples like duck hunting, punting and Tudor monarchs in a contemporary, youthful way. Hence the name of the collection Anglo Tango, we wanted to add some Tango to the Anglo! Our lookbook was inspired by Francis Bacon's triptychs and classic British landscape painters. We shot our lookbook in Sissinghurst castle's grounds and used Bacons triptych's composition as our reference.
What are your favourite pieces in the new collection?
My favourite pieces of the new collection are the coats. After I saw the 1930's menswear coats on the tv show the Crown I wanted to add Bruta versions into the collection. They typify classic English fashion- elegant, modest, restrained. My favourite shirt has to be Wolf hall shirt (worn by the harpist). It has portraits of all of Henry VIII's wives on the it, a British classic!
What would you order in a Bruta Pub like the one in your film?
Probably my mums Shepherds pie (its magical!) and a pint of Brew-ta. Brew-ta is the beer we have developed this season- It is a Light Pale Ale session beer.
Whats next for Bruta?
More films, more shirts, more beer - we are trying our hardest to open up our Bruta pub for real.