Buy Less, Choose Well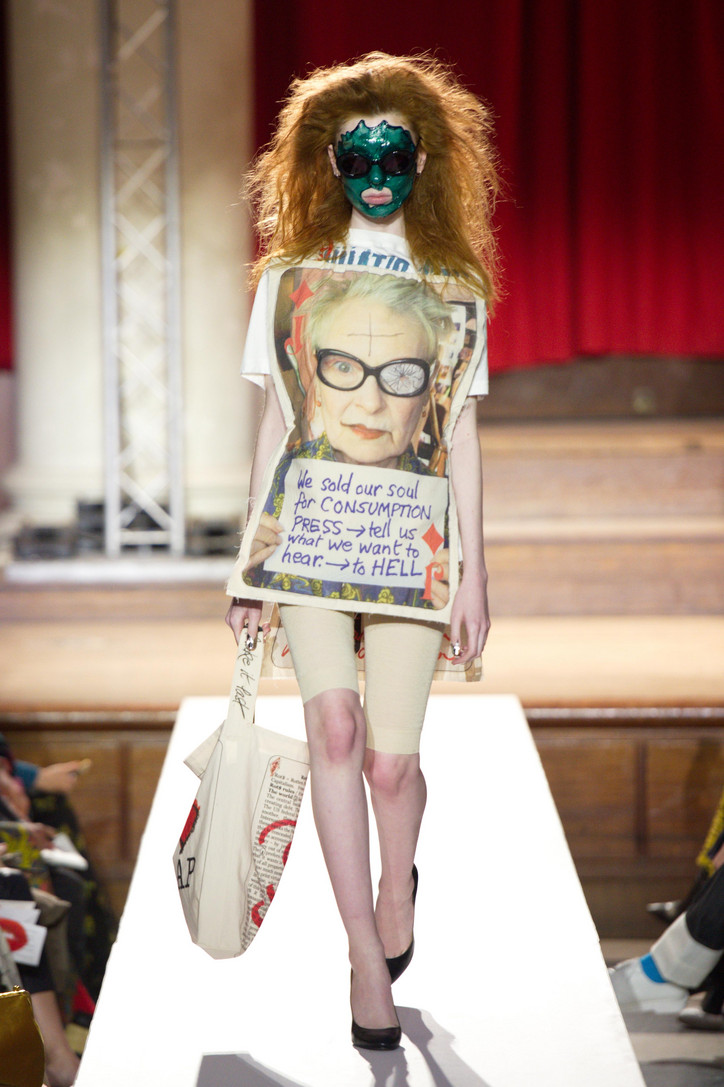 The show's location was no random choice, either. Held at a church in Westminster's St. John Smith's Square, Westwood picked her spot just a step away from the day's nonviolent climate protests against London Fashion Week, led by environmental action group Extinction Rebellion. And Westwood protested just the same, her collection ringing with urgency and a call for the rebirth of culture. For the British designer, "if we had culture we would not be in this mess, the world would be in harmony, our ethos would be peace."
Viva la revolution de Vivienne Westwood.
Photos courtesy of Vivienne Westwood.