The Calling of Linder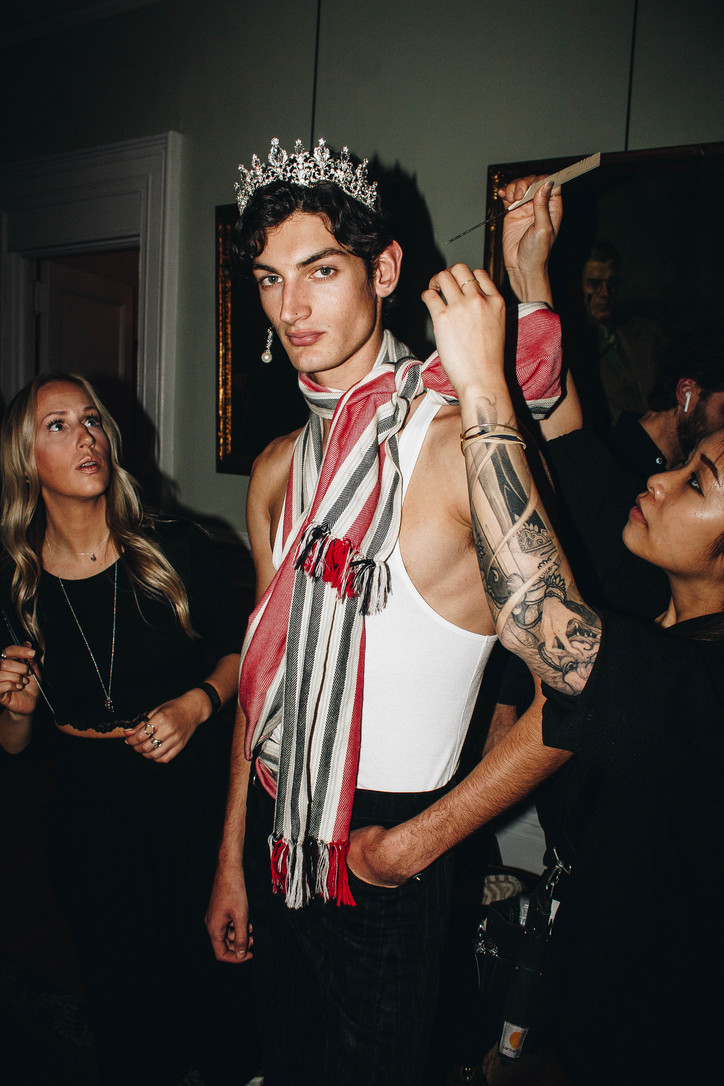 The looks were subdued yet playful with fur stoles paired with denim jackets and pops of color, like orange-y red bringing balance to an overall neutral palette. Wrapped scarves and diamond jewelry also made a number of cameos, making the models look more like a royal family on the run. This season, creative directors Sam Linder and Kirk Millar transformed Linder's historical references into a contemporary—and decidedly posh—collection that was still totally wearable.
Peep some of our favorite looks from backstage, below.