Catching up with Julian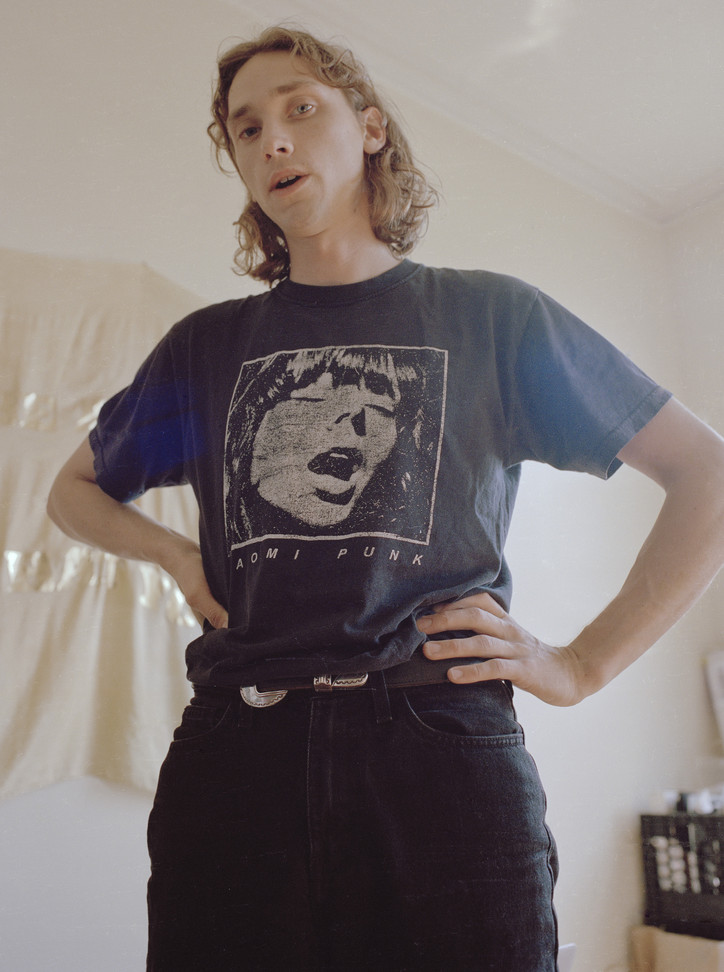 You are a hard man to get ahold of, what brings you out to New York?
I've been working on very time consuming projects. Not always ideal for seeing other people. I moved out here [in January] just to be in a city-city - something different from San Diego. to meet new people and engage with a community of creative, productive people... ironic [as] i've been working so much I haven't done a good job being present. I'm trying to work on [that] now.
Happy belated birthday! I know you write down your goals every year on your birthday, did you complete all of last year's goals? What's on your new list?
Thanks! There were some special opportunities for projects I wouldn't have imagined, and has been a dream to get to work with Raf, so that was incredible.
For my new list— I like to keep most of 'em private since they're all personal and I'm not creating it for other people.
But I can tell ya, I am trying for a regular meditation schedule. I've been doing Transcendental Meditation since I was 13 but this year, fell off my regular schedule. It would also be a dream come true to get to work with Patti Smith somehow. 
I feel like it's been a pretty good year for you so far with your "No Love for the Wild" project to "Pure Desire" project with Grace Ahlbom. What are you currently working on?
My short film premiered in Milan, exploroing themes of emotional assimilation... It was a two channel installation, which I'm hoping eventually to make a book out of. The process [of directing] was a big learning experience and I came away from it realizing how much I still have to learn - which is great, but also hard. It's very slow moving - and I'm trying to create something that's really beautiful, but also very intentional and speaks to the fastness of our culture.
How do you come up with most of these ideas?
...My starting point is usually putting value in my own experiences, and trying to sort through which are important right now, or keep coming up, that maybe have some sort of symbolism. I try equally to think about if and how and what part of those experiences are universal - that can be related to, and i try to create intentional work from there. It's sort of a back and forth between looking within, and then looking out, then looking around, and looking back in and trying to create from that relationship.
What has been your favorite project that you've worked on so far?
All of them! Getting to work with both Gosha and Kanye were both incredible. Through Gosha I learned that Truly anything is possible. And in turn getting to work with Kanye was affirmation of that.
The runway show last September was amazing too just because it was so immersive, and I think I really achieved what I set out to do: to create something meaningful for San Diego.
Your personality radiates positive energy! How do you manage to stay so positive especially in this day and age?
I have lot to be grateful for - I've gotten a lot of support from people, I'm lucky enough to have an amazing mom, a lot of my dreams have come true... why be negative? Really...
If you had to eat one thing for the rest of your life what would it be?
My favorite food is just white rice but for long term I would do brown rice. I love spring rolls too.
What was the last dream you can remember?
I went to see one of my favorite bands play and they played this new song, one they'd never played before— and it was so beautiful, it was a sonic masterpiece. And I woke up, knowing that did not actually exist.