Celine F/W '19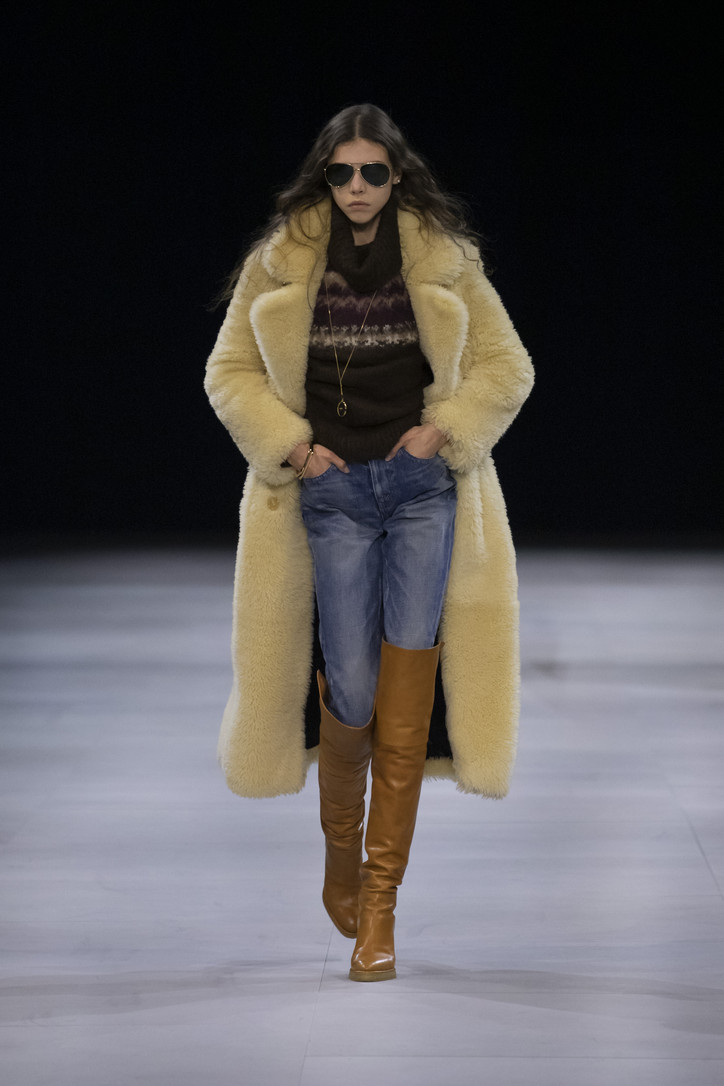 That's because, what he does best, is follow his insticts. As Anthony Vaccarello seems to have cornered the market on leather, mini-dresses and '80s exaggerated shoulders in Slimane's wake at Saint Laurent, the designer has had to take a whole new direction: one of skirts that are eight inches longer and heels that are four inches shorter; of a palette that includes colors other than black and gold; of bookishness, but in a way that's always cool. After all, he's still Hedi Slimane.
View some of our favorite looks from the collection, below.
Photos courtesy of Celine.