Sign up for our newsletter
Check out the Volta art fair this week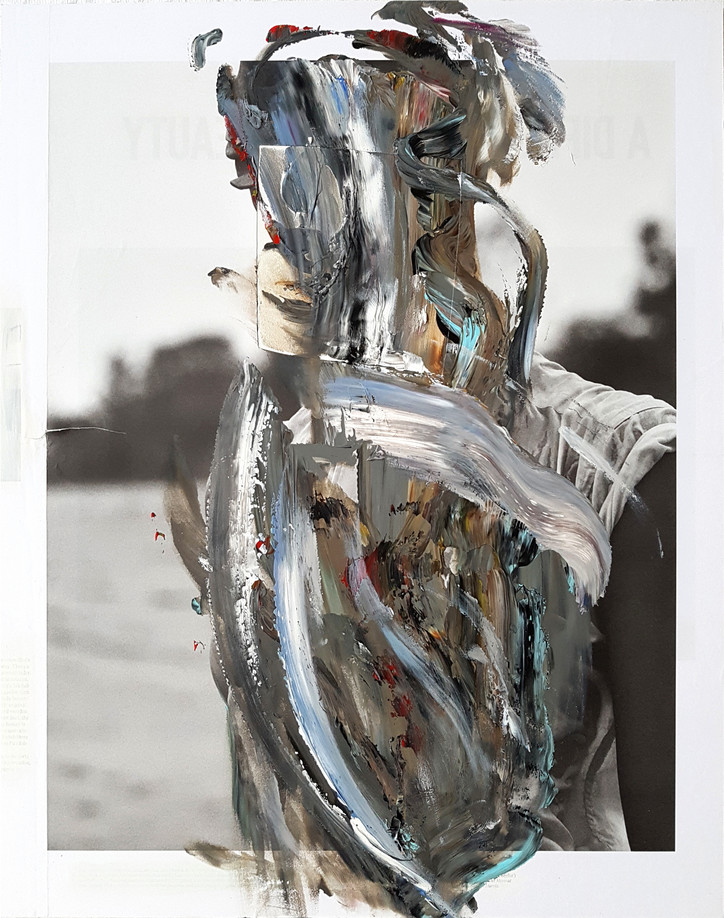 Image by Sofie Bird Møller, courtesy of Volta.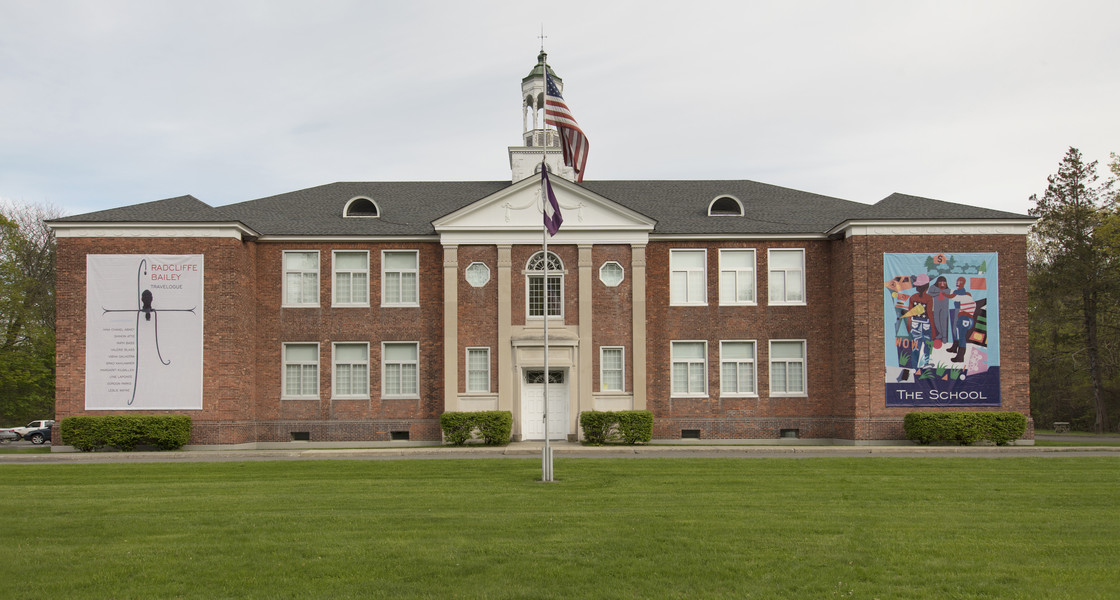 Shainman School is Out for Summer
Enter and you're greeted by Radcliffe Bailey's brilliant contemplation of DNA — an ocean of what one comes to find out are piano keys, but which resemble a pile of lumber, like the steps of the twisting DNA ladder wrenched and strewn for a sparkling pitch head to drown in, while a miniature ship in the same hue floats away.
...The lesson continues: "I traced my family to Sierra Leone. My father was a railroad engineer. My family went through the Underground Railroad and established a township in South Jersey — so I'm thinking about all of that. History is a play between history and mystery."
The artists in this exhibition each have their own syllabus and final exam for your term in Summer School:
Brad Kahlhamer will be your professor-in-residence on Alternative History — weaving huge, intricate dreamcatchers out of fine wire, he blends the Native American tradition with materials reminiscent of electronics; a woven chandelier recalls European ideas of luxury, the pieces gigantic and delicate simultaneously, much like the traditions they cue to.
Shimon Attie has built an immersive installation combining video and sound around a whitewashed raft recalling Huck Finn — American Literature 101. Math Bass is our theatre instructor: his pieces are props that have become static sculptures that ponder their own static-ness and the space they control. Leslie Wayne teaches shop class combined with political science with studies of broken windows — 'nuff said. Lynne Lapointe takes up 4-H with her hay-strewn room, tossing around the concept of "stuffing" — or what lurks within, (in this case literal hay).
Gym class is taught by Valerie Blass, her ideas of the body and its capabilities captured in her fascination of the invisible, the unseen — a pair of frozen sweatpants could be a Grecian study in contrapposto, and the pyramid of nude males to form a larger figure, then printed directly onto a roughly-hew piece of wood in the same shape is a totem to both artistic ingenuity and the human body's unexpected wonders. Co-teaching gym is the remarkable Nina Chanel Abney, who doubles as basketball coach — her graphic, simple paintings, flat and quirky and colorful, depict black men engaged in various sports, mostly basketball, strewn with letters and numbers like the confetti at a winning game, they are a refreshing joy as well as a contemplative wonder.
As for art class? The legendary Margaret Kilgallen strips things down to their graphic essentials in her iconic Coney Island billboard pieces. For a lesson in photography and journalism, scattered throughout the hallways of The School, Gordon Parks lends his two cents via imagery from the archives — a combination of documentary and artistry.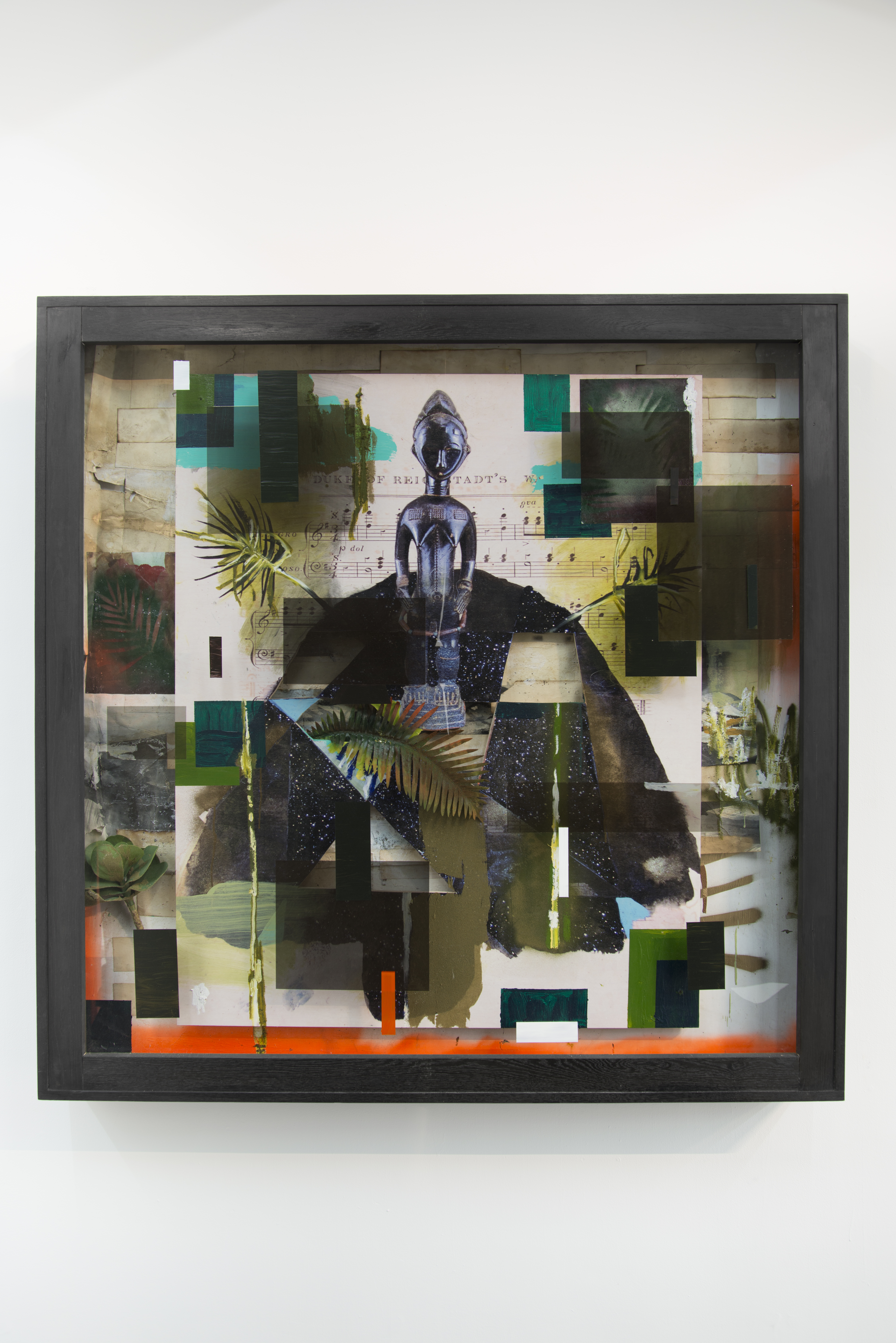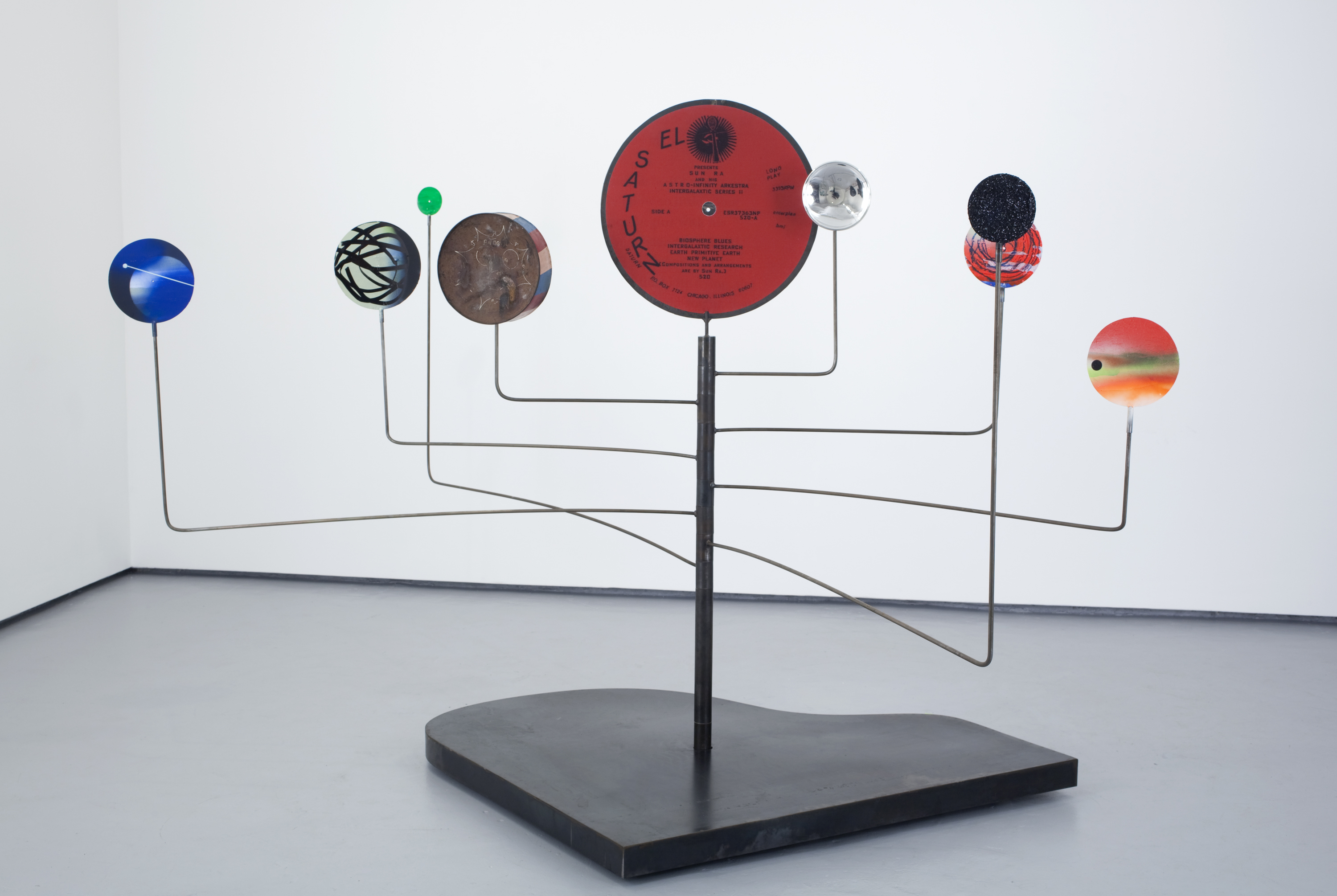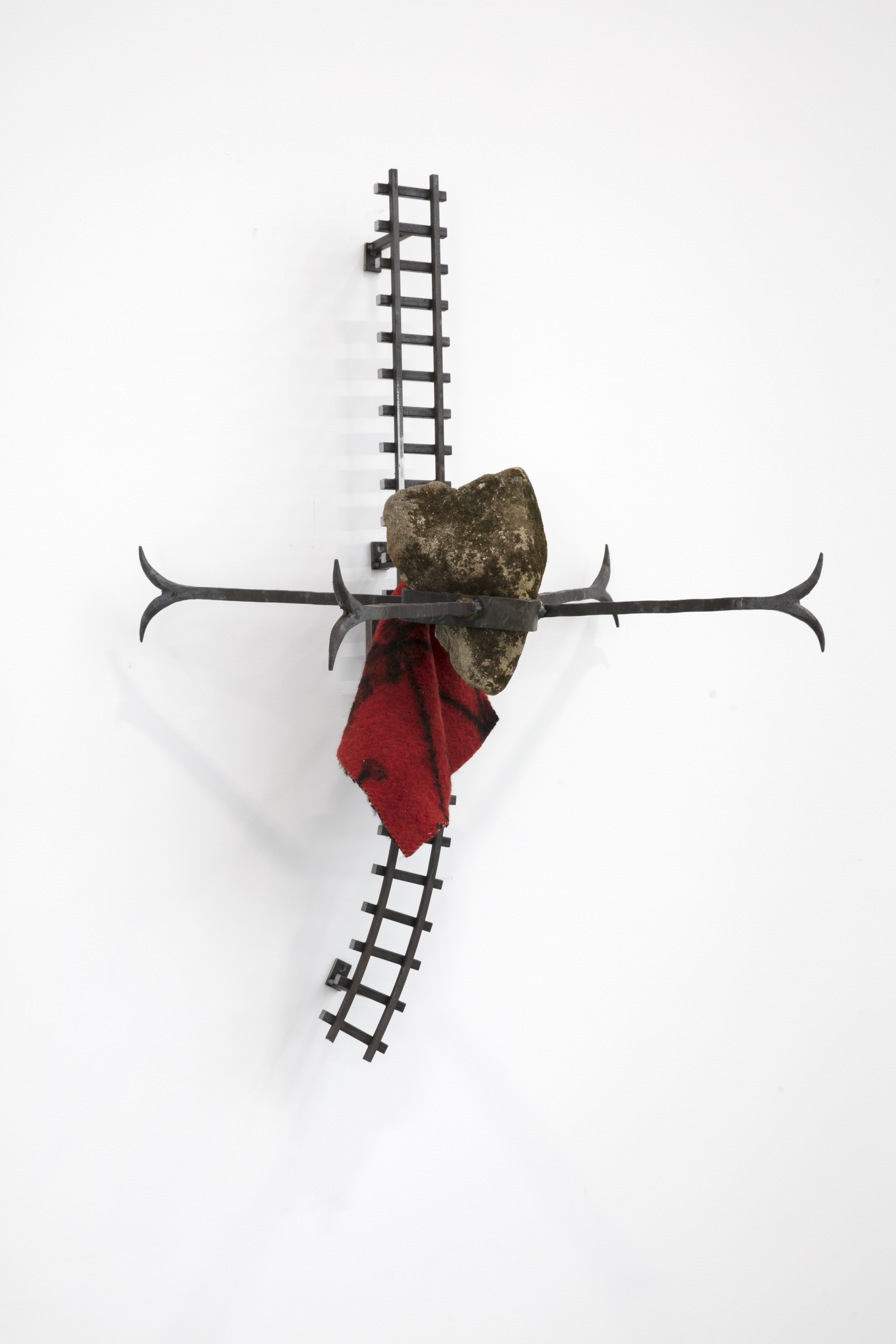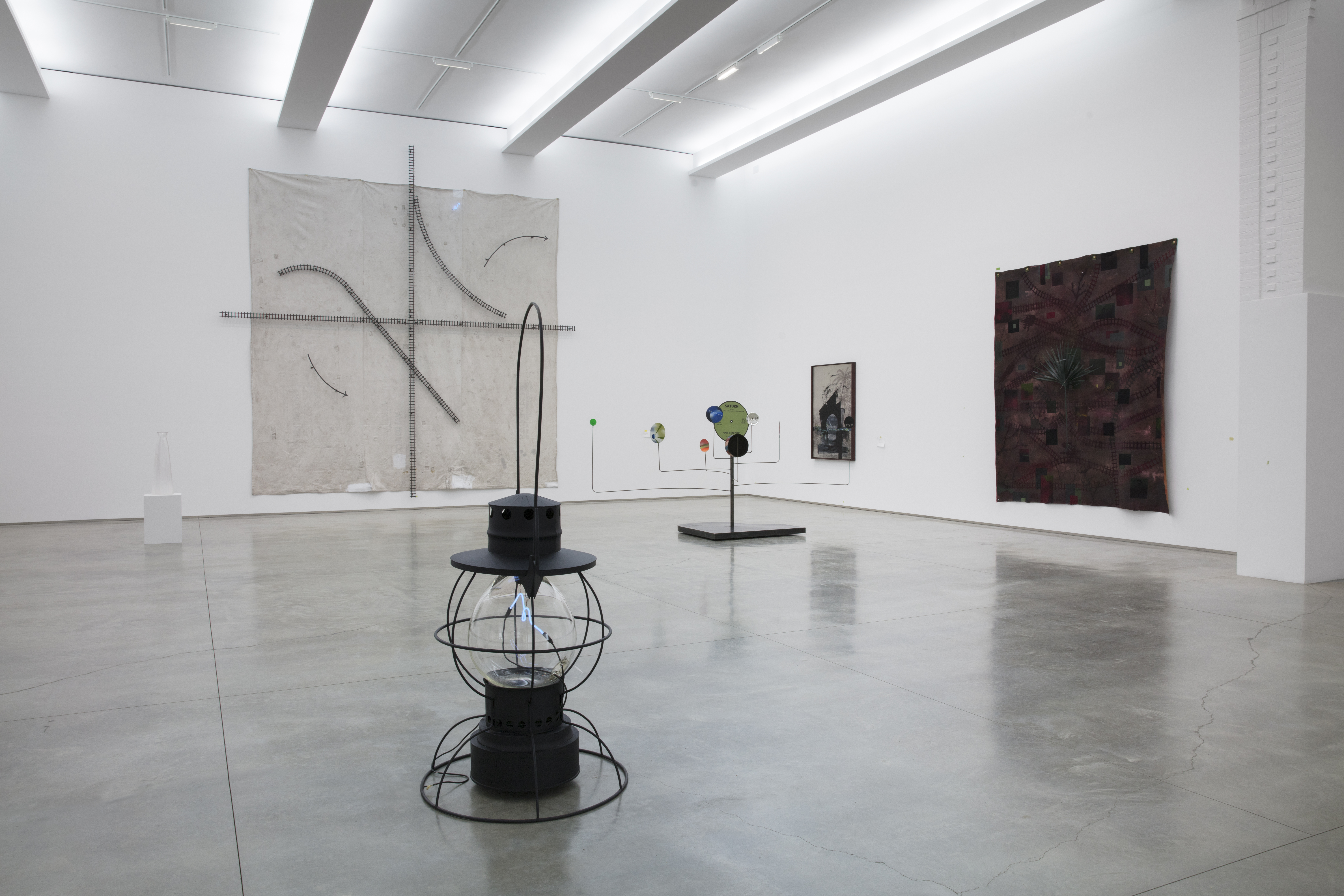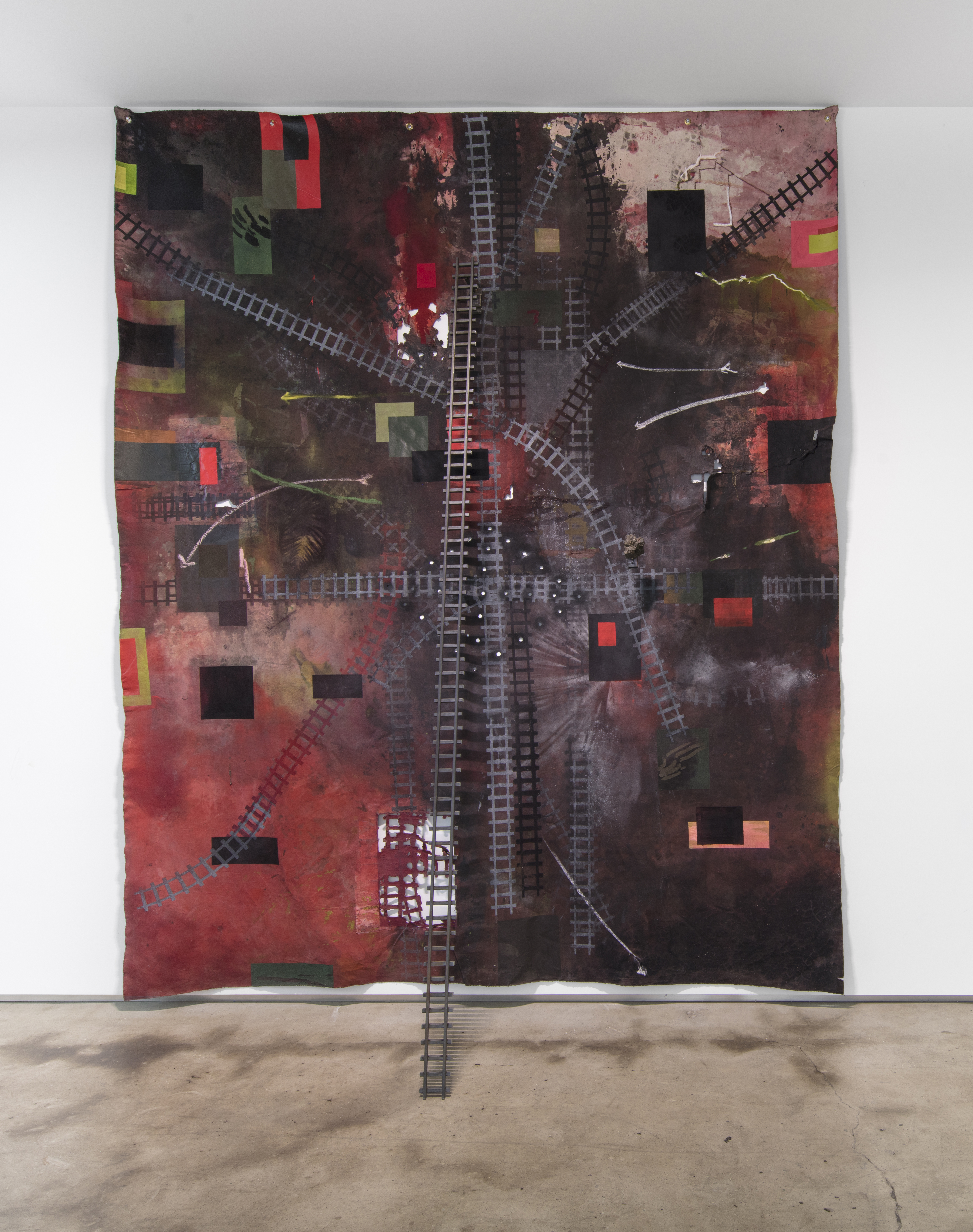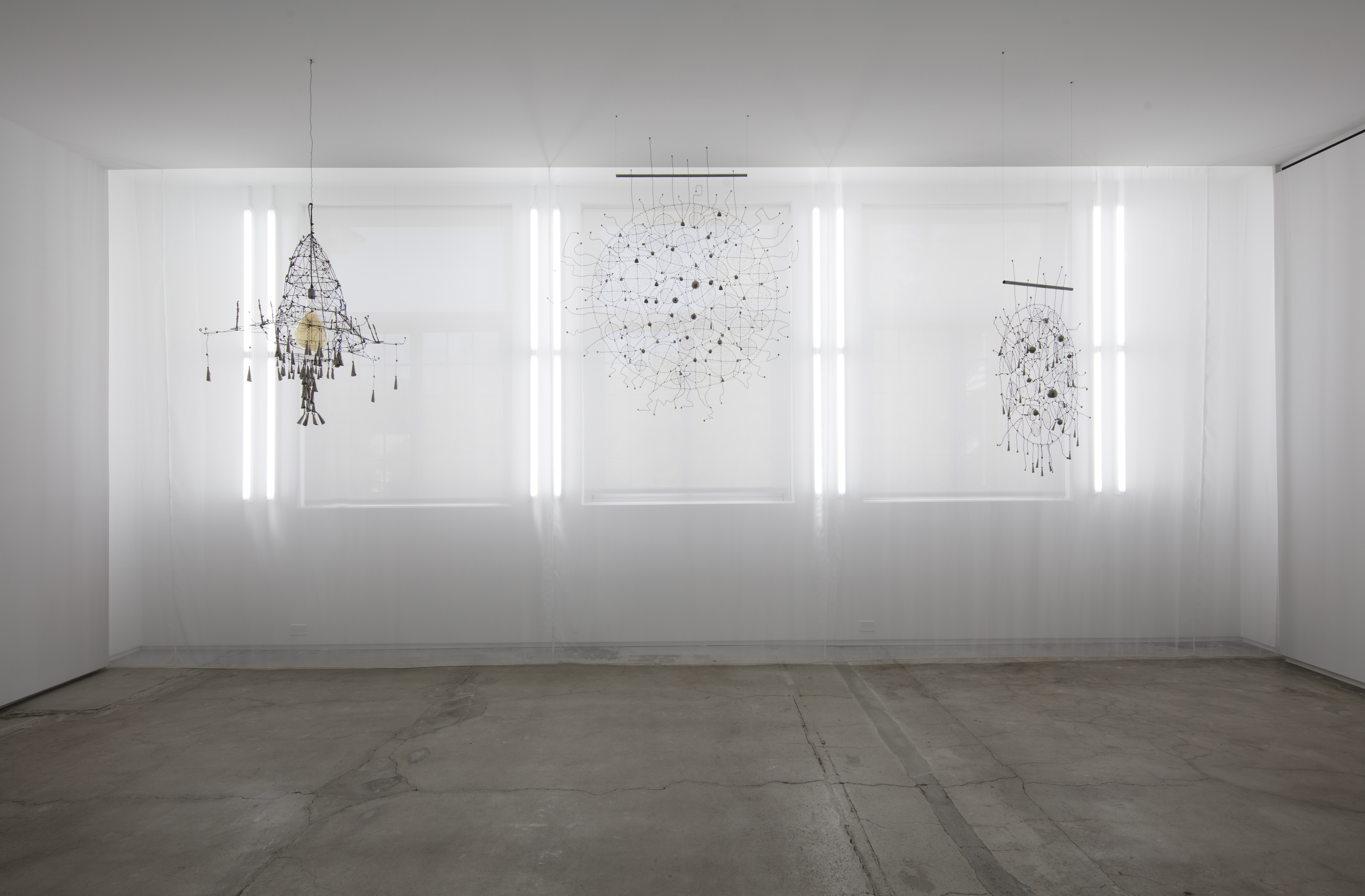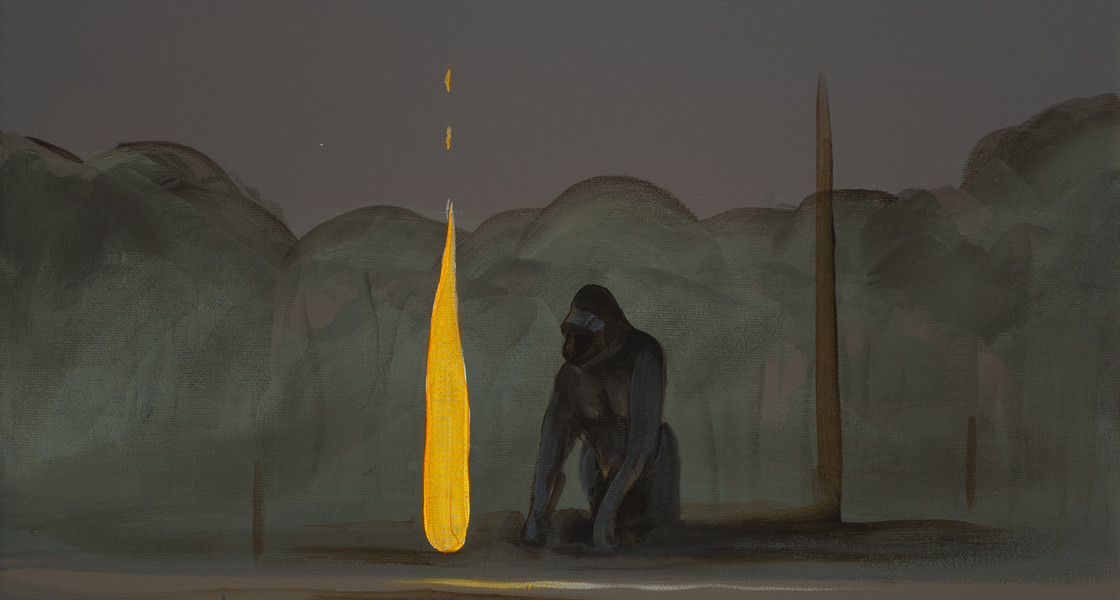 The Colorful Activism of Wanda Koop
Walking through the space, an intimate and cool respite from the busyness of Bowery just outside, I couldn't help but think about the impact of color, both in painting and in cultural conversations. Koop, a Winnipeg, Canada native, explains her relationship to cultural color early on: as a young girl, her family lived in close proximity to the Indigenous peoples of Winnipeg, and embraced one Native woman in particular as family. This lifelong bond, coupled with Koop's innate feeling that "Canada didn't belong to us," has manifested into the paintings of Standing Withstanding, which Koop describes as a series of work "concerned with how we treat Indigenous peoples and how deeply we need to listen to what they say about the environment." Koop's openness is refreshing, and feels very much in the tradition of oral history and shared knowledge Indigenous cultures promote.
Standing Withstanding is decidedly not Canada-centric, however. Allusions to the Standing Rock Reservation and the Dakota Access Pipeline that threatens it are evident; ultimately, environmental issues like oil transportation, climate change, and the extinction of species like the albino gorilla are the breadcrumbs that carry us through this show made up of a visual vocabulary which is "not a quick read."
Koop's multi-scale investigation of fire and the humans who both activate and extinguish it, starts with a small portrait of a gorilla next to a flame, a compacting of our histories from the beginning. Reflecting on the importance of this theme in our daily lives, Koop muses: "Fire is what we need to survive. Fire is the sun. Fire is warmth. Fire is destruction." During our discussion, we noted how progress takes on a specific kind of presentness on Indigenous time. In a sense, the timeline of human advancement collapses and becomes more cyclical; Koop's repeating images surely symbolize this. I bring up the question of Koop's role in preserving the Indigenous perspective. That is, how does her work exist as an archive of a diverse people who have been so systematically erased and ignored?
"I think this show is a lament of what was and could be," she offers. This read of her work feels in line with the melancholy I felt as I moved through the gallery space. Her paintings are at first reflective, even nostalgic in their careful acknowledgment of the past. But the neon colors she interrupts her muted canvases with feel more like disruptions than accents. I interpret them as technology, compromising the natural world. When I ask her about the importance of scale when confronting such large-scale human dilemmas in her work, she answers: "For me scale is all about intimacy. For myself as the artist and for the viewer. Before I start a really large painting, I lie down for about two hours, and I make myself huge. I can't even explain it." Art imitates life, indeed.
Our conversation takes many turns over the hour or so we sit in the midst of her work. I'm distracted, every once in a while, by the warmth in the space--which emanates from her, ironically, and not the flames she depicts. I come to learn that her 40 year career has been punctuated by praise, misunderstanding, and a genuine brand of activism, a sensitivity formed long before the heavy hand of social media made it cool to care. Wanda Koop can speak articulately on everything she's created, to be sure, but she prefers you see it for yourself: "I think we underestimate what the general public is capable of." I nod my head in agreement, we're smarter (without phones) than we think. I pause, and ask how the often elitist art world can feel accessible to everyone, and she replies without missing a beat. "I've spent a lifetime making sure I stay human...I build that into every single thing I do."
Standing Withstanding is up at 214 Bowery through June 17th.
Chez Opening Ceremony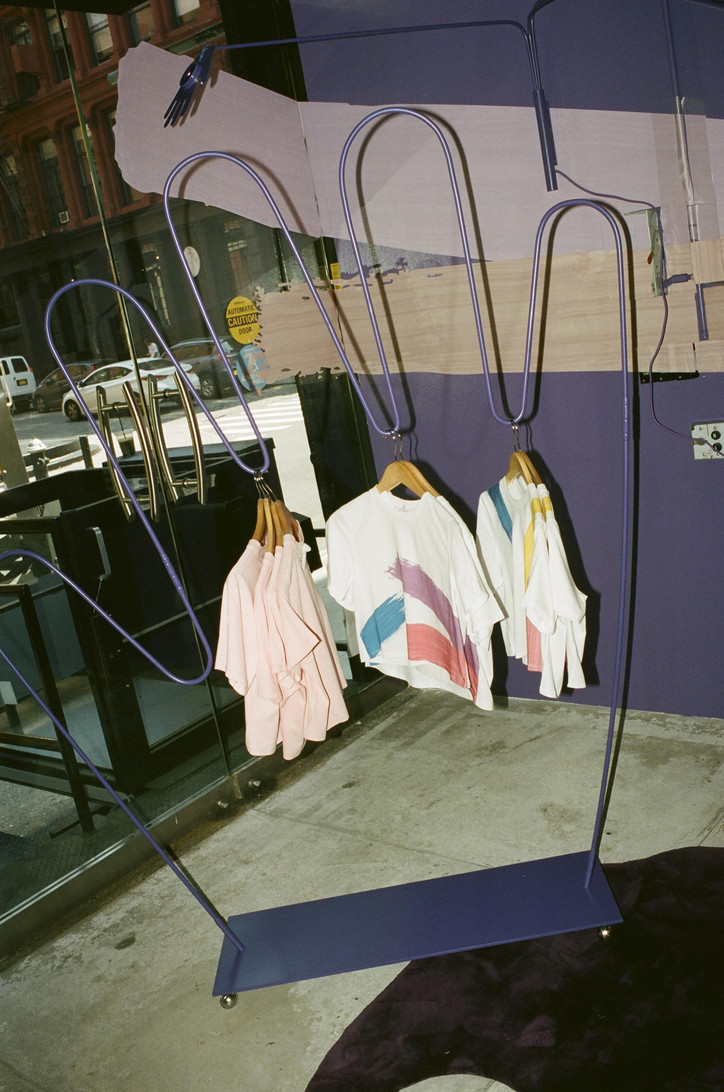 I'm curious to hear about your color choice for this, the ultra violet. How'd it come about?
It was very natural for me, very organic. I can say that I haven't thought about it. I just feel this color for Opening Ceremony. And the idea was to blur the distance between the fashion world and the public design world, and I think this color joins these two things pretty well.
Yes, definitely.
And it's royal. For me, this color is very personal. It's very fair, and could be very tough. I guess it's hard to imagine it in day-to-day life. But eventually you see here that it's actually a lot of different colors and it's fine, you enjoy it.
Yeah, I'm usually not a purple person but I like this for some reason. I'm okay with it. What's your relationship with fashion? How do you feel about it?
This as my first experience to be honest, but I think I'm going to continue for sure. And I do love collaborations. So maybe instead of doing something on my own I would like to collaborate with someone like Union, or other brands.
It's cool because I feel like fashion can become very competitive so it's nice to come collaborate from a different world because you get the best of it.
I have a few pieces here, just like a T-shirt and bags. But I really enjoy it, just creating a T-shirt. I hope my next step is going to be in fashion.
Where do you draw inspiration for the shapes? Because I know the hand is a familiar shape for a chair, but this is such an innovative way of twisting it that gets repeated so much.
It's such an organic shape and I'm a huge fan of hands so I think I just continued the idea of hands and fingers.
I love that it's a familiar chair but it's kind of like fashion – a lot of people drawing inspiration is not always copying. So that's cool.
I'm glad you noted that.
I really appreciated it expecially since copying is a huge thing that's discussed in fashion. And I love that you're doing that because it's clearly different but is such a recognizable thing at the same time. What are you doing next, what else are you working on?
I have around 20 projects as an interior designer lined up. We do residential, hospitality... a lot of restaurants.
Do you prefer doing hospitality?
I like doing both. I like working with people. I don't care about walls and chairs without the people. So it's all about finding the right way to make people happy.