Club Glam: Changing the Game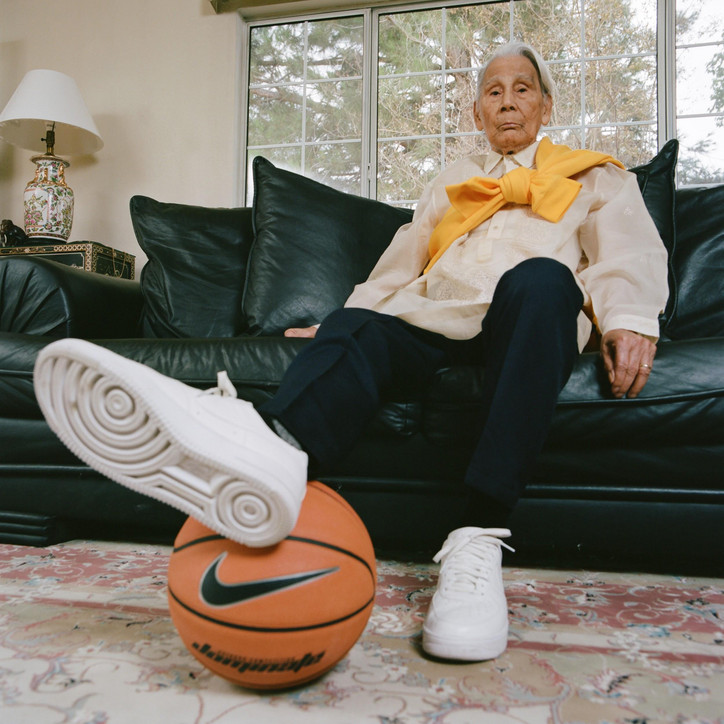 To represent Glam in its fullest, the collective chose to feature Dese Escobar's 100-year-old grandfather. While we couldn't chat with him ourselves, office spoke with a few members of the Glam family, who gave us their thoughts on the intercultural and intergenerational importance of sports, the similarities between artists and athletes.
How do you think glam reflects the sentiment of this specific project?
GLAM We really wanted to capture everyone in their own truth for this project. Our message is to be inclusive gender, race and age we welcome it all. it was great to see people comfortable in their own skin and that is what glam is really about.
What is the message behind "No Basketball Adherences?
Kyle Luu "No Basketball Adherences" is a way for people to see the Nike brand as accessible, even beyond the arena of professional athletics. For us— from meetings, straight to the clubs, everyday is a constant hustle, especially in the city, and comfort is a must. It was also important for the LGBTQ community to be visible in an arena that generally doesn't spotlight us. We are so grateful that Nike's commissioning the project gave us a platform to speak and be seen.
Dese Escobar Basketball isn't just in the stadium, it is also in the hands of fashion, art and culture.
How are sports and creative mediums similar? What do you see reflected in athletes and artists? 
KL I think the biggest common ground between athletes and creatives is work ethic, as well as hustle and determination. As creatives we're constantly fighting for our voices and vision to be seen, the fight is real and we're putting in work to see our faces in top tier positions. 
DE The culture of basketball can become the center for creative and athletic exchange.
What was the reasoning behind having Dese's grandfather in this?
DE Basketball is the favorite sport of both my father and grandfather. They immigrated from the Philippines and fell in love with the culture. I never played basketball but wanted to have my 100 year-old grandfather in the shoot to bring together different cultures for the love of basketball.
Where is glam going? 
KL We're more than just a party. We want our message and outlook on life to take over the world.
DE Global.
Fiffany Luu I think glam is a powerful movement, I want to see more woman of color in positions that are usually filled by white heterosexual men, it is so wonderful to see how much support we've gotten in new york and around the world. Hopefully one day the Glam brand can position us to make wiser and smarter decisions than our current leaders.