Coach Fall/Winter 2017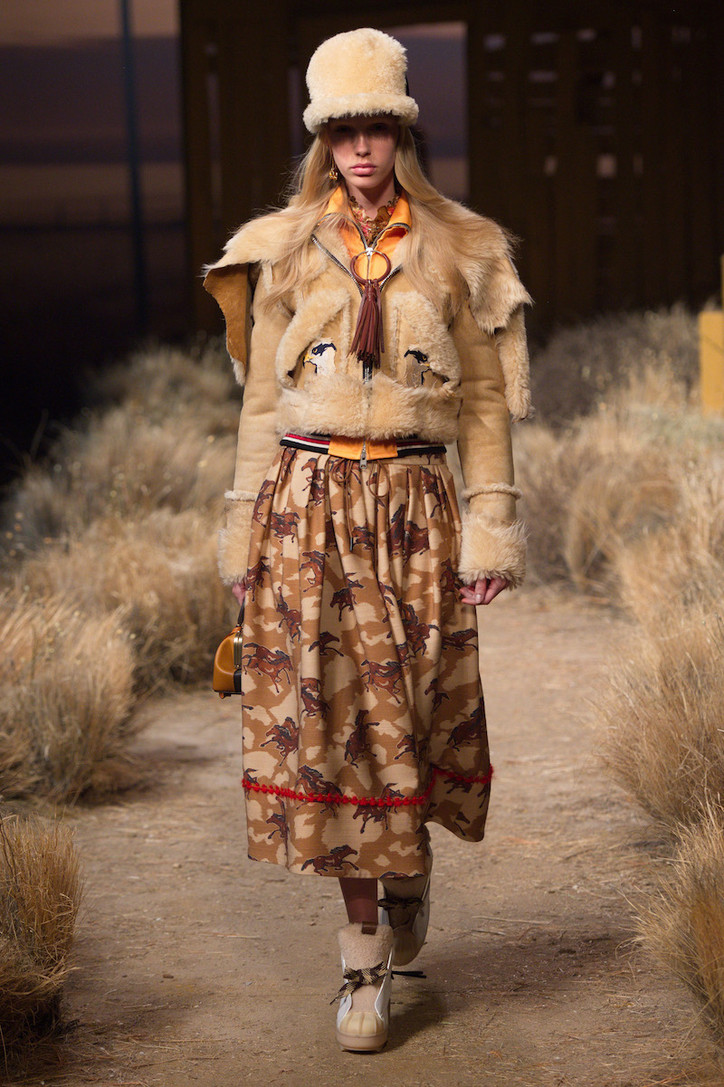 Vevers continued making his appealing outerwear. Coats were soft and touchable, with shearling and fur. There were leather jackets, both in biker styles and otherwise—my favorite was a simple '90s-style leather jacket with a collar that felt like something a chicer Tony Soprano would wear. There were bolo tie-like accessories with fringe, and sweet embellishments of birds and flowers.
Florals abounded at the show. They were muted, and shown on prairie dresses for a Great Plains effect. For to enhance the idea even further, a few outfits featured a horse pattern. The looks were also shown with big fur caps, for a 2017 take on Davey Crockett.
The show also featured top models like Binx Walton, Winnie Harlow, and Lineisy Montero. Scroll through below for all the looks.
Images courtesy of Coach