The Community of Good Co.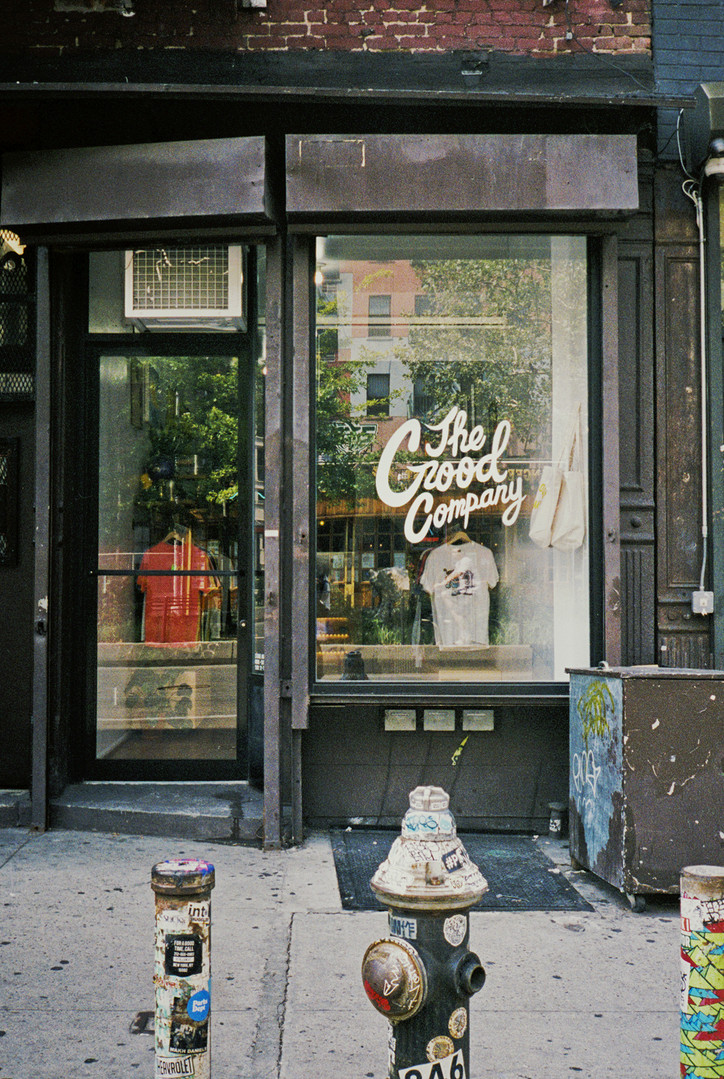 What came first the t-shirts or the store?
The store came first. The idea was to create a platform for the brands we felt weren't getting the shine they deserved. When we first opened we only had our shop tee and we grew it from there.
What's the importance of a store to you in a time where companies like ssense or asos are online-only?
The brick and mortar store is important, this is how we built the community. We think having a physical location where people can come and hang out, talk about ideas and meet like minded people is important. Especially in a day and age where everything is on the internet, it's nice to have something tangible. People say retail is dead, but we don't think it will ever die. It has just shifted to experiences over the product. That's why when you come into the shop it has a certain vibe, something you can only feel from visiting the physical location.
How did you two meet?
We met in San Francisco, partying and hanging out in the mission. SF was kinda small so you meet everyone really fast if they are doing anything slightly productive.
Would you rather see your t-shirts being worn by everyone or by a great group of people?
Obviously we would like people who we respect to look at what we create and like it, but we don't discriminate. If you see a graphic and it resonates with you, that makes us smile. The world sucks, we want to produce pieces that make people happy.
Who would you be gassed to see in one of your t-shirts?
Frank Ocean, Young Thug, Cornel West, Obama, Elon Musk, and David Byrne preferably in a XXL Tee.
What's your favorite project or collaboration you've done and how did it come about?
Traveling is the best part of this job, getting to see the world is very important to us. The first pop up we did in Tokyo has been pretty memorable to date. Getting to hang out in Tokyo for about two weeks, meet so many cool people and see so many things we never seen before is great for inspiration. It also help to put things into perspective. We have a project with Reebok coming out in September that has also been fun for us as well.
Why New York?
New York is the best. If you can make it here you can make it anywhere. We wanted to go somewhere that would be a challenge. People say New Yorkers are mean but we feel like they're just honest. If they like it they will show love.
Who is more likely to visit outer space?
Does it look like I got left off of bad and boujee.