COTTON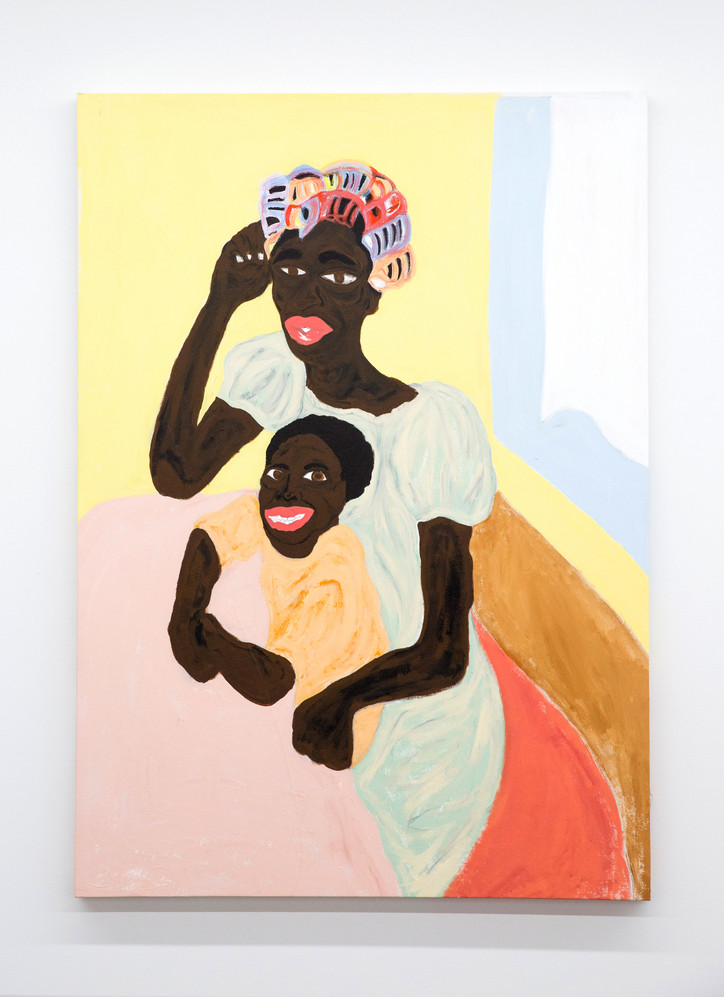 Sparked by a bag of Gossypium (Cotton) seeds delivered by mail from the artist's uncle, the planting of the seeds served as the catalyst for Sissòn to begin a conversation about their symbolic meaning. Over the course of a year and a half, Sissòn and his partner sowed more than 600 cotton plants on the roof of their studio, using the process of growing, watering and tending to the plants as a vehicle to explore questions of race, identity, and power. These plants play a starring role in Sissòn's show, where they are incorporated into various cinder block sculptures that speak to the ephemeral nature of plants—both dead and alive flora are used to draw contrasts to the fragility of life.
Using the theme of agriculture and its oppressive history as a running thread throughout the show, Sissòn's works range from a dozen large-scale paintings on cotton canvas, a quilt from their residency in Mississippi they created under mentorship of the Gee's Bend masters, and an installation in the center of the room containing cinder blocks and live plants. Their paintings depict traditional scenes from plantation life—the colorful abstraction is juxtaposed with a tangibly somber mood emitted from its subjects.
With the show's namesake serving as a catalyst for discussion, Sissòn invites viewers to question their own personal identities and their relationship to America's fraught history.
On Sunday, February 16, Sissòn will be in conversation with Jonathan Hepfer, followed by a closing reception.