Défilé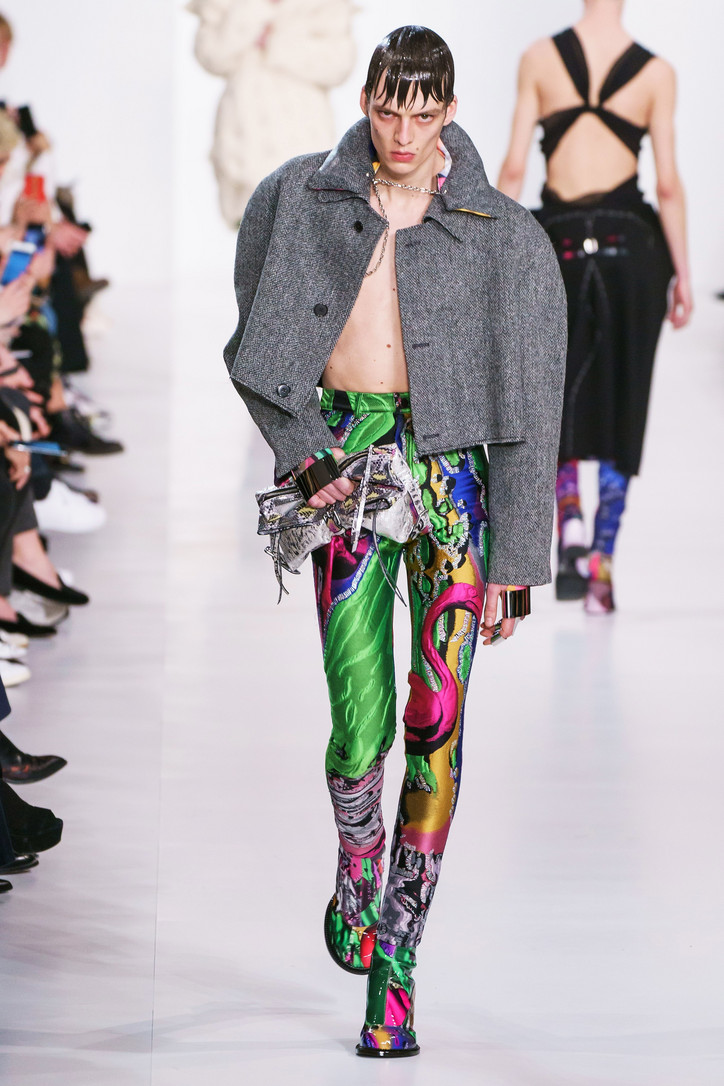 As for the palette, colors oscillated between sobering black and playful graphics, with shades of black, gray and white undercut with a bright pink flamingo print. Balancing the masculine energy of his tailored coats, sharp shoulders and loose fitting garments, with the feminine ease of soft, drapey silhouettes and the glitz of feather appliques, gold details and sequins, Galliano managed to create a collection that embodied both the eccentricity and classic nature of Margiela, while still maintaining his vision of fluidity for ready-to-wear looks.
View some of the collection highlights, below.
Photos courtesy of the brand.