DÉSIRS ABSTRAITS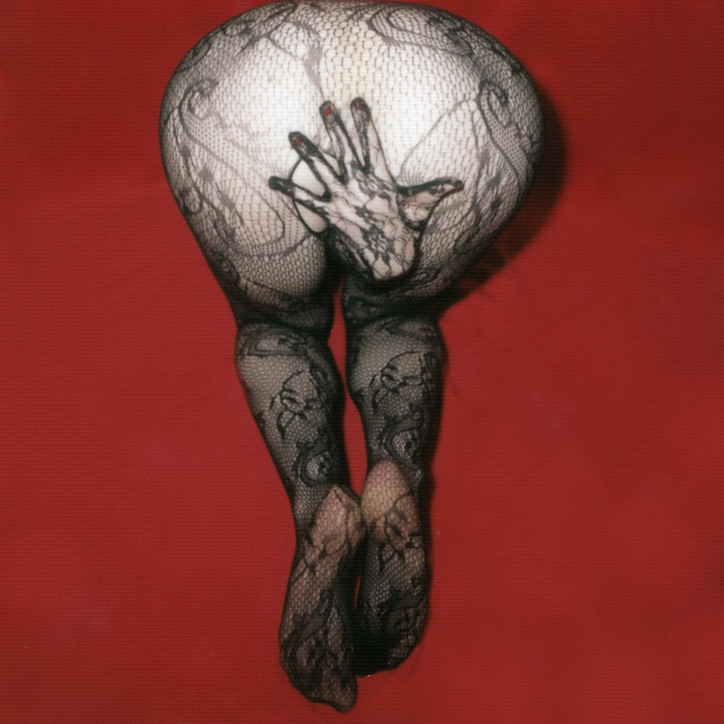 The photographer, who's expatriated from the US South to the perhaps less conservative Paris, describes "DÉSIRS ABSTRAITS" as "an exploration into one woman's sexual psyche through the isolated and abstract depths of her mind." The result of this exploration is a collection of racy Polaroids that focus in on particular body parts using props and a very strict palette. 
Read on to see what Madame Ette has to say about the brand new book, and the depths of her unapologetic sexuality.
When did you decide to start taking erotic self portraits?
I got into photography when I was in London at my friend's aunt's place. It was a beautiful property with nothing to do. She had a DSLR and we decided to dress up and shoot each other. It was a love affair ever since. As I developed my style and found the kind of art that I had an affinity towards, the more it naturally went in an erotic direction. Being an introverted control freak it was just easier to shoot myself, but more recently I've been shooting other people and prefer it in a lot of ways. This way I have more control over the camera, more flexibility with angles. I get to see the full scene and a different subject brings a new dimension to my work. It's also a guessing game when you are trying to focus on a subject that isn't in front of the camera, so a lot of self portraits come out out of focus.
Was there ever any hesitation in putting those images out in public venues like Instagram?
Not a single hesitation. 
Have you always been so comfortable with your sexuality?
I have always been a pretty assertive and self-assured person in general, so as my sexuality developed slowly and organically, my comfortability with it did as well. My work isn't just about sexuality, but more my intrigue and fascination with it. It's always been the films I like to watch by directors like Just Jaeckin and Tinto Brass, the books I like to read by writers like Anais Nin, Xaviera Hollander and Anne Desclos and the photographers that inspire me — Claus Wickrath, Irina Ionesco, Claude Cahun, Guy Bourdin and Helmet Newton.
What do you think western civilization could improve upon in terms of how they view sex?
I could go on a tangent here, but in short, they could improve on their acceptance of the naked body in general and not have such a fear and disdain for something we all have. Also, they could improve on being less concerned about what consenting adults choose to do if they aren't hurting anyone.
Do you feel freer or more constrained in Paris?
I really don't think I have enough knowledge on this topic to really give a solid answer but if need be here it is. I think Parisians are definitely more comfortable with nudity and the human body in general. I would say their films and art have always explored sexuality more than the US, but on a day-to-day experience, I actually find them more conservative than I assumed. Also, I think I've always liked to feel a little displaced. So, while being in Paris/Europe is still quite new, it feels very freeing.
Tell me about this book. How did it come about?
Well, Mike Krim — of Paper Work NYC, who published the book — and I were talking about making some stuff together because he liked my work. He wanted something new and fresh. I was happy to challenge myself and make something quite different from my usual direction, which has been more soft and dreamy on 35mm. I also wanted to take advantage of this discontinued film (fp100c) still being somewhat affordable. Something about Polaroids seems more intimate, amateur and spontaneous.
What's the book about?
I really don't like telling people how they should absorb my work, but vaguely it is about one woman's unusual closeted fantasies and day dreams that she is slowly embracing and feeling more powerful by allowing herself to do so. I wanted this to feel like you are really seeing someone's weird fantasies that they didn't necessarily want to be seen by others. I also had been collecting some strange vintage erotic books at the time that I pulled inspiration from.