Dance Your Dance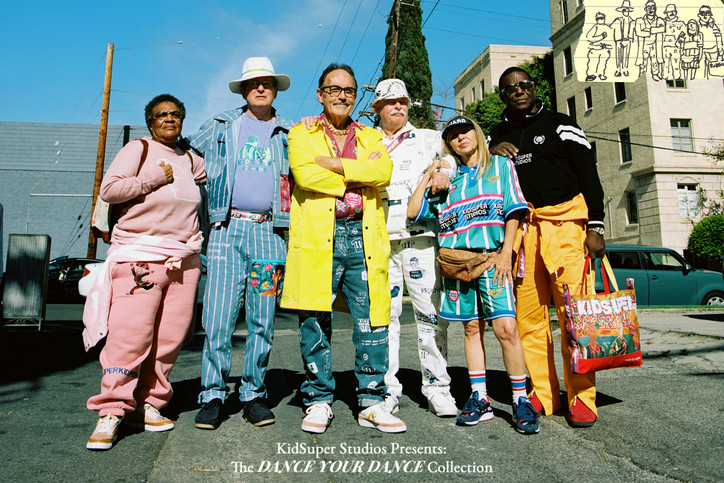 As the brand builds and emerges, Colm is careful in casting models based on their stories and characters rather than focusing on the superficial. Today, releasing their most recent collection, KidSuper has created a campaign using older models, who truly embrace the joyfulness of the KidSuper brand. 
Check out the newest campaign and collection, "Dance Your Dance", and its accompanying, office-exclusive, video.
The collection title "Dance Your Dance" is based on advice given by one of these models; "Don't worry about what other people may think about you. Live your life, play your game, be kind to others and dance your dance"