"den of my ego death"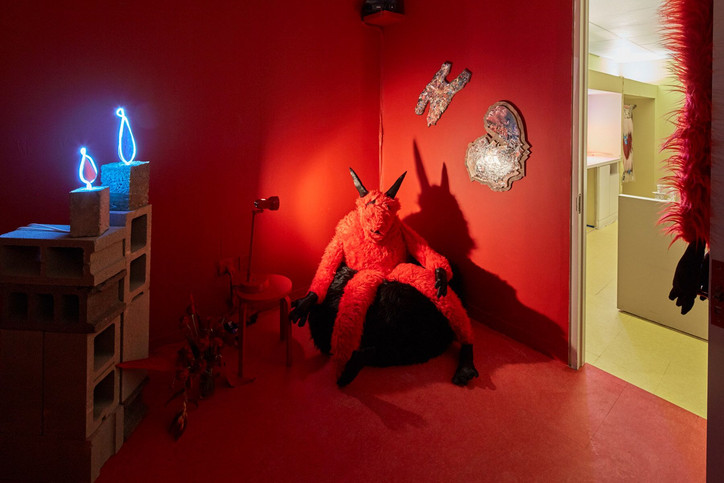 The critical transformation of the psyche — the death of the "false self" and revelation of the "true self" that is defined as the moment of ego death — is the jumping off point for curator Brooke Nicholas' show, den of my ego death, a part of the SPRING/BREAK Art Show, a curator-driven fair.
Nicholas asks a crew of artists, including Carly Mark, Jillian Mayer, Rachel Rossin, Zadie Xa, and many more, to react to her own revelatory response to this year's prompt, A Stranger Comes to Town, which explores the concept of "otherness" in the context of culture, and media.
Inspired by bringing to light the idea of loss of identity to egotistical energy, the artists offer an emotional display of dreamlike scenes, steeped in a sense of bravery which veers into childlike idealism, while embodying an equally messy mixture of adulthood icons. As much as it is art— adorable art at that— den of my ego death is an amalgamation of uncomfortable questions, a philosophical puzzle you can purchase. But with our world well into it's overall identity crisis— this could just be the cure. Because we are all the heroes of our own lives, aren't we?