Designers in Disneyland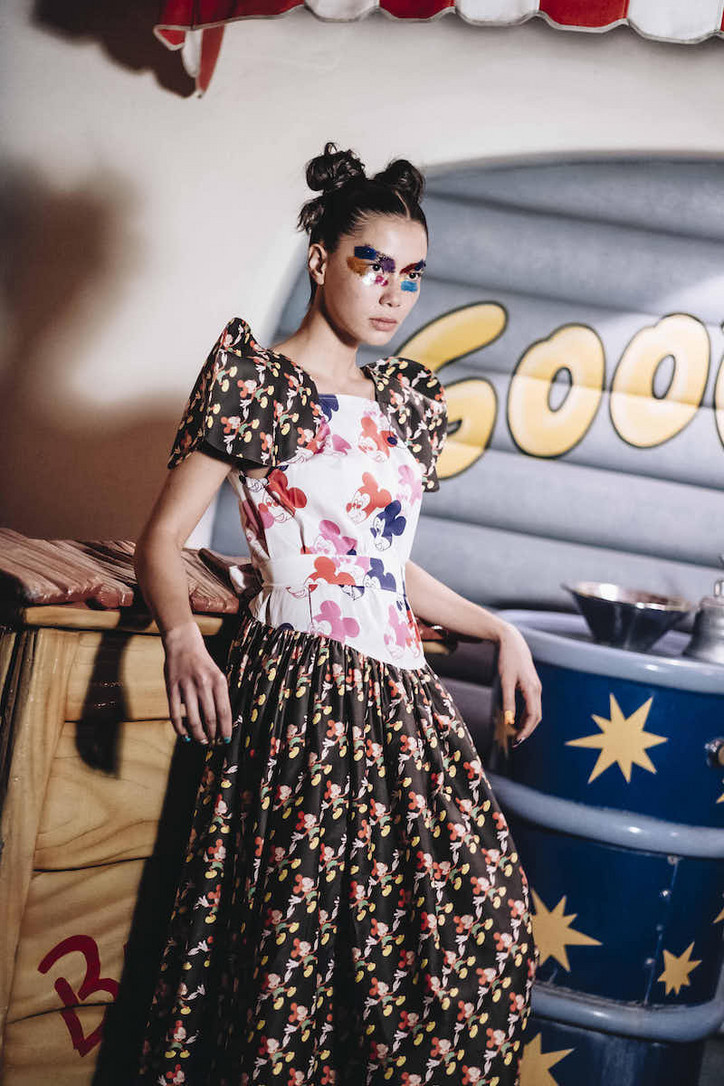 Opening Ceremony designers, Carol Lim and Humberto Leon, presented a ready-to-wear collection that was perfectly pitched–patchwork knits, cargo pants, oversized coats and utilitarian jackets. The men donned glittered Birkenstocks (a new collaboration for the brand) and women, reflective Opening Ceremony x Buffalo Platform sneakers.
The official Disneyland marching band followed the collection as well as a well-choreographed dance by "Disneyland employee's" and Mickey and Minnie Mouse–also, in custom Opening Ceremony outfits. The brand concluded the show with its Disney collection inspired by the birthday boy himself. The collection includes graphic dresses and skirts adorned with Mickey's likeness and silhouettes that mimic mouse ears. Many of the t-shirts, sweats, and hoodies that were seen on the runway were available to purchase after the show and the lines to get them were long. In true Disney spirit, the show ended with an explosion of happiness as confetti and streamers shot through the air drawing smiles on pretty much everyone's faces.