Dior Homme Spring/Summer 2018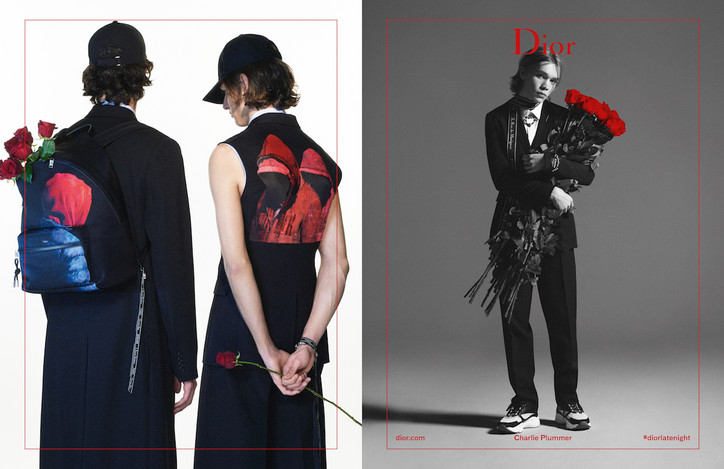 Dedicated to the designer's decade anniversary at the iconic Dior Homme house, the collection celebrates the classic craftsmanship of Dior Homme atelier at 3, Rue de Marignan, modernized with a refreshing, youthful attitude. 
Contrasting portraits of Pet Shop Boys' Neil Tennant and Chris Lowe, the young American actor Charlie Plummer, and new faces Andreas Wolf, Henry Rausch, and Anton Jaeger, the campaign images provoke a nostalgic romanticism through the evolving floral motif of Dior roses. 
The addition of Sims' meticulously careful, cinematic aesthetic creates a strong sentiment, seen across the campaign in the stills and video, which is set to the Pet Shop Boys' 1988 hit song Heart. The collection echoes the evocative imagery, and additionally includes an exclusive collaboration with the french artist françois bard, whose oil paintings feature on garments and accessories throughout.