Dirty Girls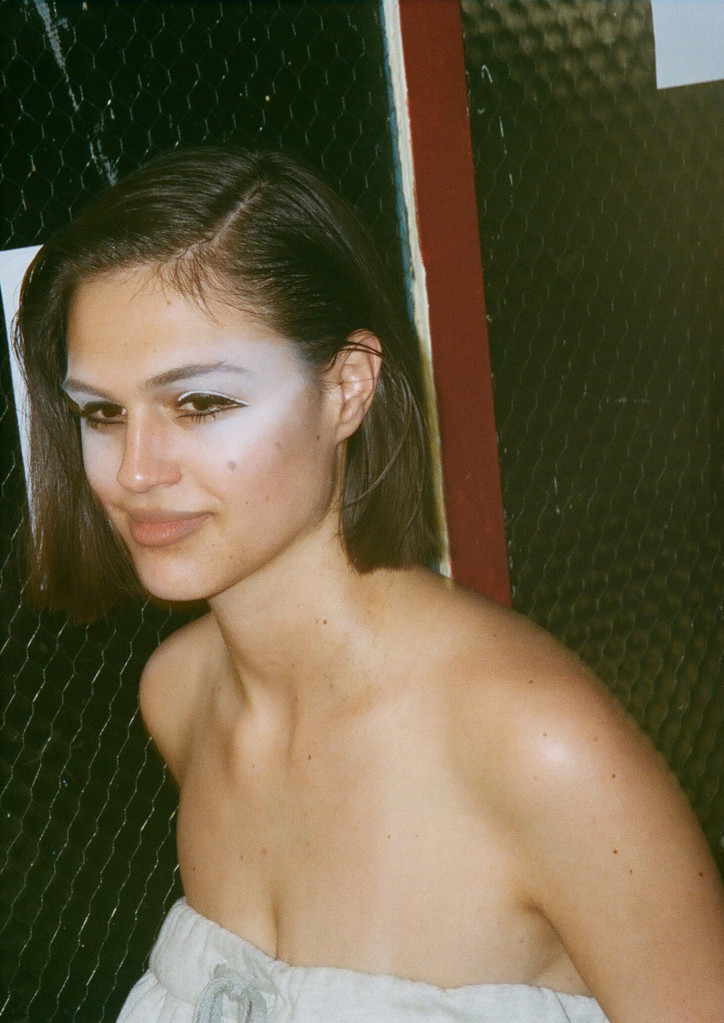 office caught up with the CLM makeup artist after New York Fashion Week. Read our interview and peep some of our favorite looks, below.
When did you first start experimenting with makeup?
As a kid. As soon as I was tall enough to reach into my mum's makeup cupboard, I was addicted—it was just another way of painting. I've always looked up to women and seeing women painting their faces intrigued me, even as a very young child.
At what point did you know you wanted to pursue it as a career?
When I moved to London in my late teens, I started going out loads and wearing lots of makeup. Soon, I got a lot of attention for my makeup and realized I could probably do this for a living and not just for fun. Then some senior artist from MAC saw me out and dressed up with loads of makeup on, and offered me a job more or less there and then. That's how it all started.
What was your first big break?
I can't remember my first big break, but every time I land a job that I love and that inspires me to do something creative I haven't done before, I get ecstatic. But some of my highlights are: working with Grace Jones, heading shows in London, Paris, NYC and Florence, and shooting my first cover for DAZED.
What's your personal beauty routine?
I wake up I shower and use a light BHA face wash, then I do a salicylic acid scrub. If I have any spots, I apply a sulfur mask for 10 minutes. Then, in the AM, I apply SPF 50 that contains antioxidants. In the PM, I do the same thing, but instead of the SPF I use retinol serum.
Do you have a signature?
I love liner and I think a lot of my works reflects that. I've also always been very inspired by drag and subculture, as that was me growing up. So, I think I'm always searching for something that will cause an emotion when you look at it.
How did you incorporate Vaquera's whole back to school vibe into your beauty looks for the show?
I talked with Emma Wyman, who styled the show, and Walter Pearce, who did the casting, and we discussed the groups we had in high school that we thought were cool. The collection was also inspired by the documentary Dirty Girls from the '90s. So, I also took inspiration from that. Then I came up with makeup looks that would suit our Vaquera graduates.
How different, if at all, is doing makeup for runway versus editorial?
With runway, you have to up the intensity of the makeup as a lot of it gets bleached out by the harsh light. But also, you're very pushed for time when it comes to runway. Sometimes the models are coming straight from another show and might show up 30 minutes before the runway, and need full hair, makeup and styling in that time. So, you just have to be very quick and perform a miracle. But it always works, weirdly enough.
What was your favorite part about working with Vaquera this season?
It's hard to say—I loved all of it. But it was amazing to be invited into a team that felt like family. Everyone put in all their energy and soul to it, and I think you can tell.