Dirty Laundry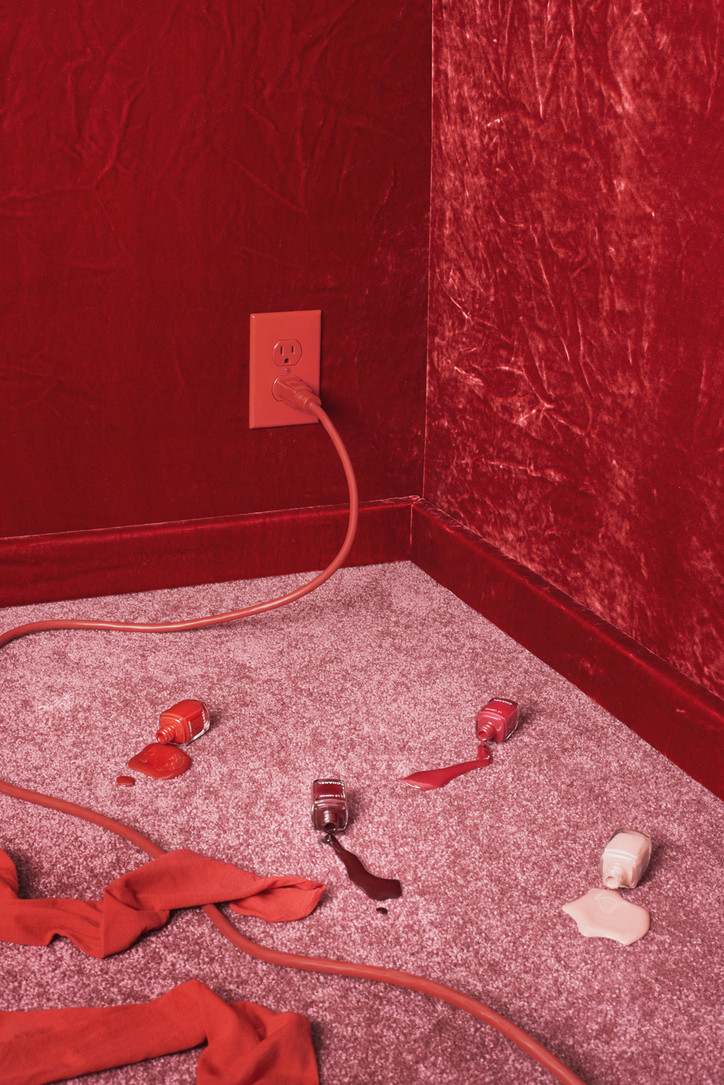 And naturally, we wanted all the dirt.
I'd imagine an idea such as @EsteeLaundry is not one that you immediately acted on, given the nature of Instagram and the potential consequences of out calling big brands. How long have you had the idea for @EsteeLaundry, and what was the impetus for actually launching the account?
Surprisingly, it didn't take us long to launch Estée Laundry. We toyed with the idea for a couple of days and then decided to go for it. We felt that the lack of transparency in the beauty industry had been going on for far too long, and it was time to hold brands accountable and to provide a voice for the consumer.
Running an account like yours requires a lot of time and research. How do you find the time—and energy—to stay on top of your arguments and clap back?
Estée Laundry is something that we are very passionate about, so we just find the time—it's like second nature to us now. And it's easy to stay on top of things since our group is worldwide.
Is anything off-limits?
Our goal isn't to single out any brands or influencers but nothing is off-limits when it comes to transparency and keeping our followers and consumers informed.
Who do you imagine is reading your posts? Are you more interested in changing the minds of brands or the people hitting the like button?
We created [the account] with the consumer in mind. Our target audience is beauty lovers that value honesty, integrity and transparency. They're smart consumers who aren't afraid to challenge the status quo. They want brands to be held accountable for their actions and for them to be honest with their business practices.
We're not necessarily trying to change the minds of the brands or the people per se—it's more about keeping consumers informed and empowering them to stand up to brands. They deserve to be taken seriously and for brands to put them before sales and revenue. But interestingly, some of our followers are brands and brand founders themselves. This shows us that they are interested in what followers and consumers have to say, and that they're open to having constructive conversations. We see this as the first step in wanting to improve things with their brands.
As society becomes increasingly more concerned with ethics, what do you predict will become the new ethical norms in the beauty industry by 2050?
We predict that transparency will be at the forefront. This means means no more shady business practices like fake reviews, unpublished INCI lists, price gouging, the Pink Tax, etc. There will be a much greater emphasis on sustainability, like where and how products are made, and how it affects people and the environment. Large influencers will be a thing of the past.
What makes @EsteeLaundry all worth it for you?
The outpouring of support we've gotten has been incredible—we have the best followers! They often message us thanking us for what we are doing and that they love our page. We feel honored that they trust us to share their stories and experiences. Just knowing that we're making a positive impact on their lives makes it all worthwhile.
Follow @officebeautynyc for more on our favorite beauty accounts, makeup artists and product reviews from our office Beauty Committee.
'Pretty on the Inside' from office Issue 07: Photography & Set Design by Matt Jackson; Assistant: Tucker Vander Wyden; Retouching by House TriBeCa; Production Assistants: Rae Li & Sara Stephanie Katarzyna; Special thanks to Hannah Rieke.