Sign up for our newsletter
Distorted Reality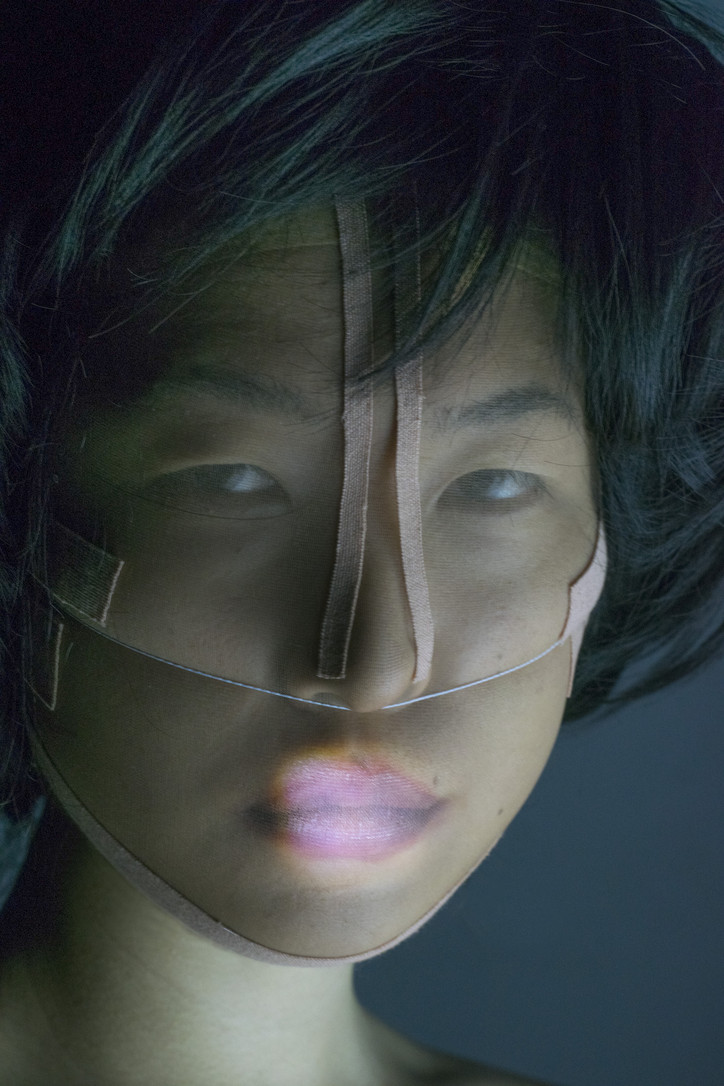 Check out a few of our favorite shots below.
On Point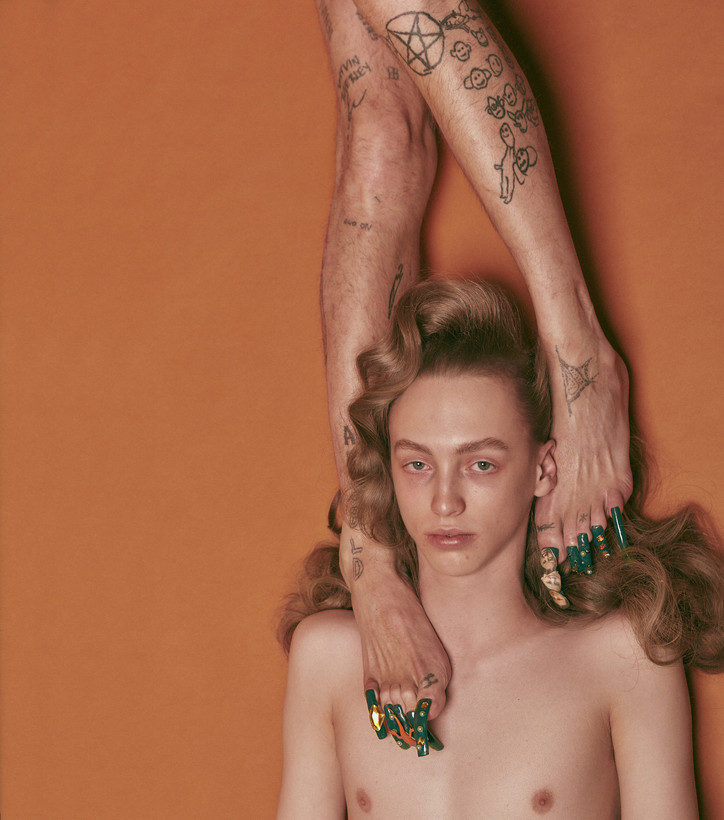 Although the concept behind the photoshoot began open-ended, the photo series itself took on a personality of its own, one with taste, tone and temper. The photographs channel the modern introvert, eccentric but never too social. Huge mood. Giant. Like our talons.
Pucker Up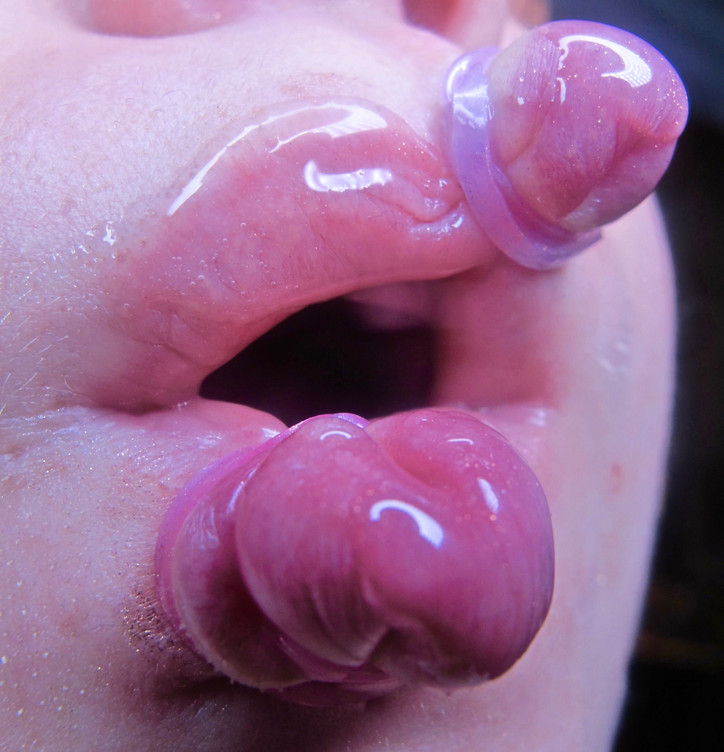 Read more on our conversation with the freelance makeup artist, Neea Kuurne, below,
Tell us a little bit about yourself and your journey to finding your place in the makeup artist industry.
I love painting, arts and crafts since I was a little kid and in my early twenties I found myself thinking what is something I could do for the rest of my life that involved being creative and Art - so makeup artist was my choice. I graduated from Makeup Forever Academy as the best in my class about 7 years ago. I've been a full time freelancer for over 3 years working mainly with recording artists and commercial shoots. As for my creative side, since I went to MU school, I would always practice on myself, copying Alex Box's, Pat McGraths, etc. and many mores full makeup looks.
Why lips?
Full face was my first choice, but then I went for just eyes and lips and then it turned just lips. Lips are very easy to manipulate with makeup and do very different looks. Still to this day my instagram is filled with my own lips. I do all the looks on myself and it is still a relaxing creative outlet for me.
Some of your creations look like they can be pretty painful to execute. Does it hurt or are there ever any injuries?
[laughs] They sure do! But not that bad. I think the only time I got bruised was when I used rubber bands—they only hurt when taking them off as they are very tight on your lips. But otherwise my lips have been safe.
What inspires you?
Everything and everyone around me. It changes from time to time, but nature is my biggest inspiration. I do sometimes want to take part on some negative things that are happening in the world through my lipart, like abuses, mass-shootings, environment and plastic surgerys.
We are such big fans of your Instagram page. What does your setup look like for shooting looks for posts?
Thank you so much—my station looks like a mess! I take the photos with my old Canon Powershot (over 10 years old) and a ring light—that's it! When I usually start creating I have one look in mind, but then as I sit there and work something else pops into my mind and I end up doing somewhere around two to five different lip art looks.
Has your Instagram gotten you any work? Or is it more of a hobby?
It has for sure gotten me some work and new amazing contacts. I rarely work liparts on anyone else, but some rare occasions I say yes. However, I do want to keep it also just for me as it is my way to relax and be creative. The first time I ever did lipart on someone else was in New York, when I got to work with Christian Ferretti and Marcus Cooper.
What are some of your favorite lip products of all time?
As on old MAC artist, I definitely recommend its Clear Lipglass! Not many lipglosses defeat that! More brands should but their glosses in tubes! Also, Pat McGrath's glosses are amazing. But most of the time I don't ever use lip products on my photos—they change from eyeshadows to eye pencils to brow products!
What is the industry like here in the states compared to Finland?
Finland is a small country, so the competition is harsh. I would love to work more in the U.S. and I do have some interesting projects in mind for when I get there next time.
How on earth do you keep your lips so healthy looking?
It may be hard to believe, but I really dont take care of them that much. I rarely use lip products on myself and definitely don't use a lot of lip balms on them. If my lips get really dry, I swipe a little Sara Happ's Lip Slip Balm—if you haven't tried it get it! It's the BEST!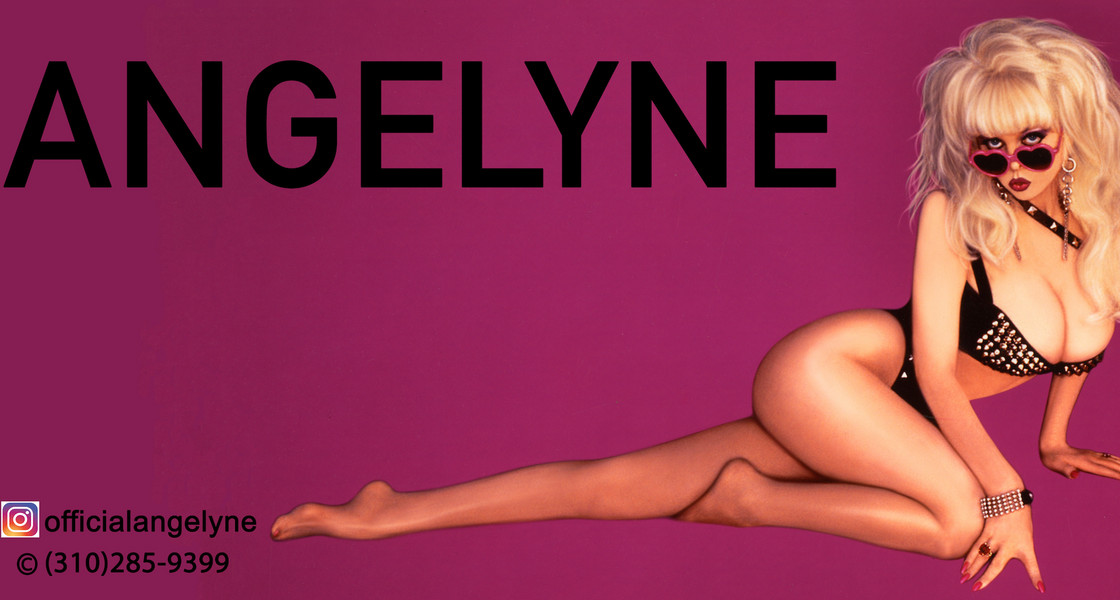 The 100 ft. Woman
Above Image: Photographed by Larry Lombardi, courtesy of Angelyne
What was it like to be 100 feet tall?
Wasn't tall enough.
How did you know that a sighting of your car was good luck?
Because when I drove by a big huge glass window front and I saw my own reflection, I felt lucky! And also because other people always tell me that I'm good luck.
If you were to ever release a perfume, what would you call it?
Pink suicide.
Why? It scares away negative energy.
In Tales from the Casting Couch, you detail two stories of your early days in Hollywood. Can you tell me a little more about those days?
In my early days, for safety's sake I have to pick a spirit animal to protect me.
What exactly is that?
The roadrunner so I can escape.
Did you hear what Dave Navarro said about you in his book? "She might just be the very thing Andy Warhol would have created, you never know." How do you feel about that statement?
Who do I slap for that? Dave Navarro or Andy Warhol? Nobody created me. I'm not a puppet.
What's your advice for taking good photos?
Get Angelyne to take the picture.
Why do you think Arnold won instead of Angelyne in the 2003 CA governor's race?
Because I didn't want an office job. Thank God! Although, I would have made some fabulous manifestations for the state.
Where did Buddha, your campaign mascot, come from?
Japan. 

Japan?
A Japanese TV show gifted him to me on camera, and they painted him pink. I believe they used pepperoni flavored pink dye. He licked it off eventually.
Left- Photography by Kenny Griffiths; Design by Tabitha from The Hollywood fashion house of Cipriano Custom Tailor; Hair by Josh Valentine; Makeup by Kallisto Damore; Styling by Stacy Ellen Rich
Right - Photopgraphed by Larry Lombardi, courtesy of Angelyne
Do you have any upcoming projects?
You mean like a documentary? Yes, my career is purely entertainment. High art entertainment. That's what the documentary is like enticing, compelling. I guarantee after watching it people will be transformed. That's pretty grandiose. Well, that's me. Hot pink grandiose!
What's your favorite classical song?
I have several. Well definitely "The Washington Post", "The Flower Duet", "Hungarian Rhapsody", "Scheherazade", and "Pavon for a Dead Princess".
So your into music, huh?
Do you think that recording 500 songs would qualify me? [laughs]
Are you working on anything new?
Yes, I just finished a 6-song punk EP called Pussy Punk on Pink Kitten Records.
Can you please give me some beauty tips?
Well I have an Angelyne Charm School.
Are you taking new students?
All the time.
And what do you teach?
How to be gorgeous and sexy and pretty and polite and presentable. And charming, of course!
What's the difference between a day look and a night look?
Same except night lower top, shorter skirt, and sexier.
What's your favorite shade of pink?
That's a ridiculous question. But if I have to answer all the shades of pink in the rainbow.
What's your proudest moment?
When I ran for governor of California. I influenced so many people. They came up to me and were tearful and grateful that I gave them the power to be who they are.
Do you have any prejudices?
People who aren't nice.
What is something that most people don't know about you?
I don't like people to say "you" unless they're talking to me.
So, for example?
This is how it started. I was listening to an animal psychiatrist on the radio she was referring to a dog who wasn't well but she was saying, "When you can't even drink water out of your bowl, you can't even lick your bone, and you can't kiss/lick your master." And I thought, I'm not a dog!
What's your favorite fairy tale?

The Angelyne Story.