Dries Van Noten F/W '19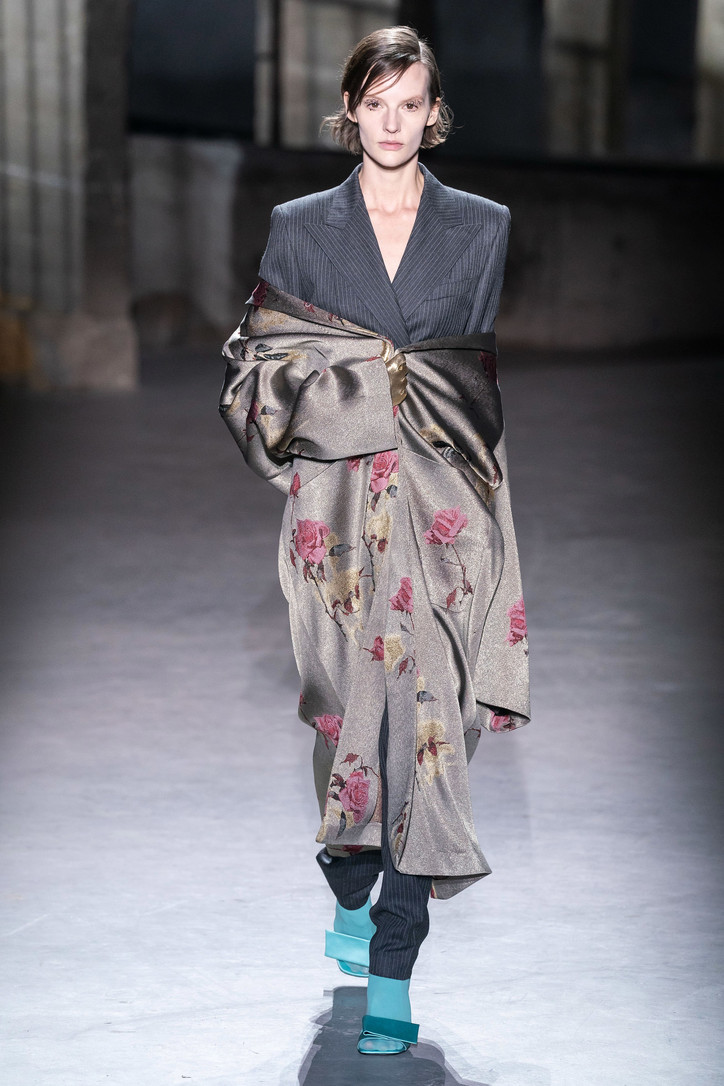 Opening with a series of elegant pinstripe pantsuits in hues of grey and charcoal, the label certainly set the ambiance dial to no-nonsense from the jump, keenly evoking the smart tailoring and cool sophistication of the 50s. But Van Noten made sure to let the heaviness of these pieces sink in before showing a single flower, a clever rhetorical device that served to ease us into the strange and pervasive, yet sweet sadness surrounding the collection. But it wasn't all dark—sprinkled in between the structured pieces were elegant pastel shift dresses, blouses and outerwear in purple, green and yellow silks and chiffon; think Alice in Wonderland, and Through The Looking Glass.
Photos courtesy of the brand.