The End Is Near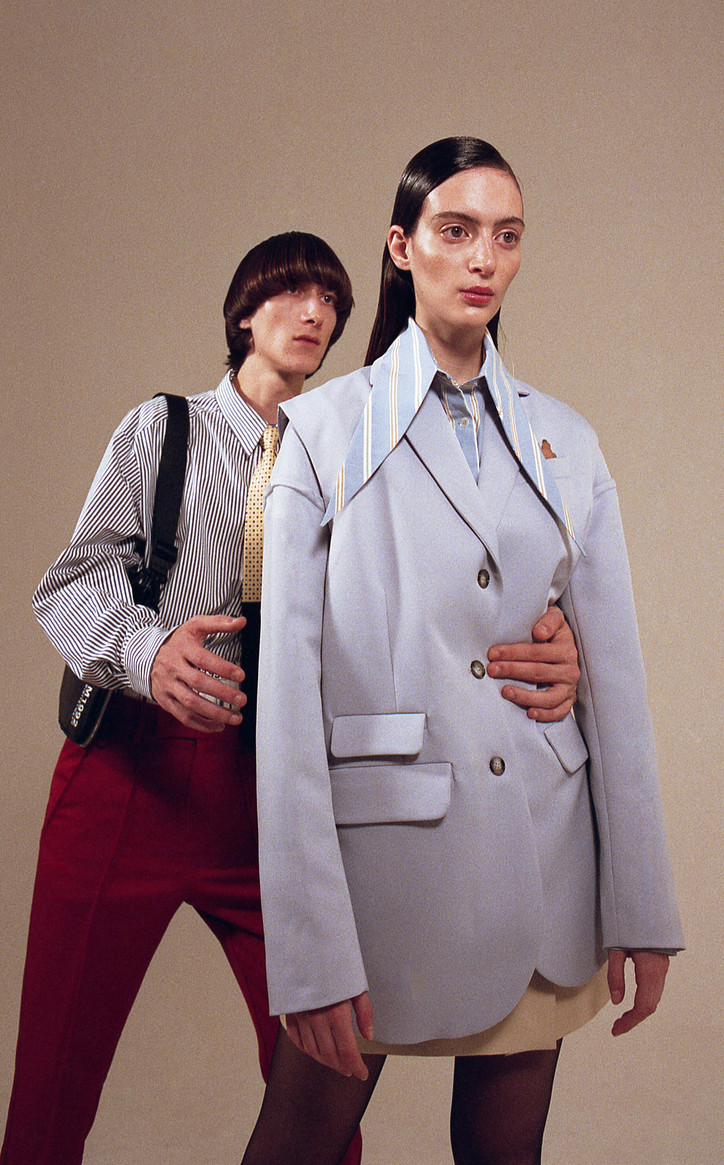 Designing for a world on the brink of collapse must seem nihilistic to some. But for others, the state of an impending natural disaster can be a reference point and a way to use clothing as a platform to get a message across. The designer of the young label, Dorian Stefano Tarantini, was quoted in Vogue as saying, "pollution can act as an aesthetic in this dystopian world." There is something quite liberating about wearing clothing so precise—according to Tarantini, his razor-sharp tailoring serves as an antidote to millennial apathy.
While Tarantini's clothing may not be the best gear for surviving the apocalypse, his elegant business suiting and structural silhouettes seem to nod to the costumes in The Lobster, with an edgier, more fashionable spin. Inspired by this parallel, photographer Dave Masotti and stylist Patrizia Wilk D'Elia drew a connection to the film and interpreted its "themes of love, nature and conflict between individuals," in a cinematically-imagined shoot for the brand, Masotti said.
With models donning sleek pinstripe work shirts with absurdly oversized collars while attempting to "partner up" or turn into an alligator, if their end proves to be fatal, at least they'll go out in style. Check out the rest of the editorial below.