Eric Schlösberg Fall/Winter 2017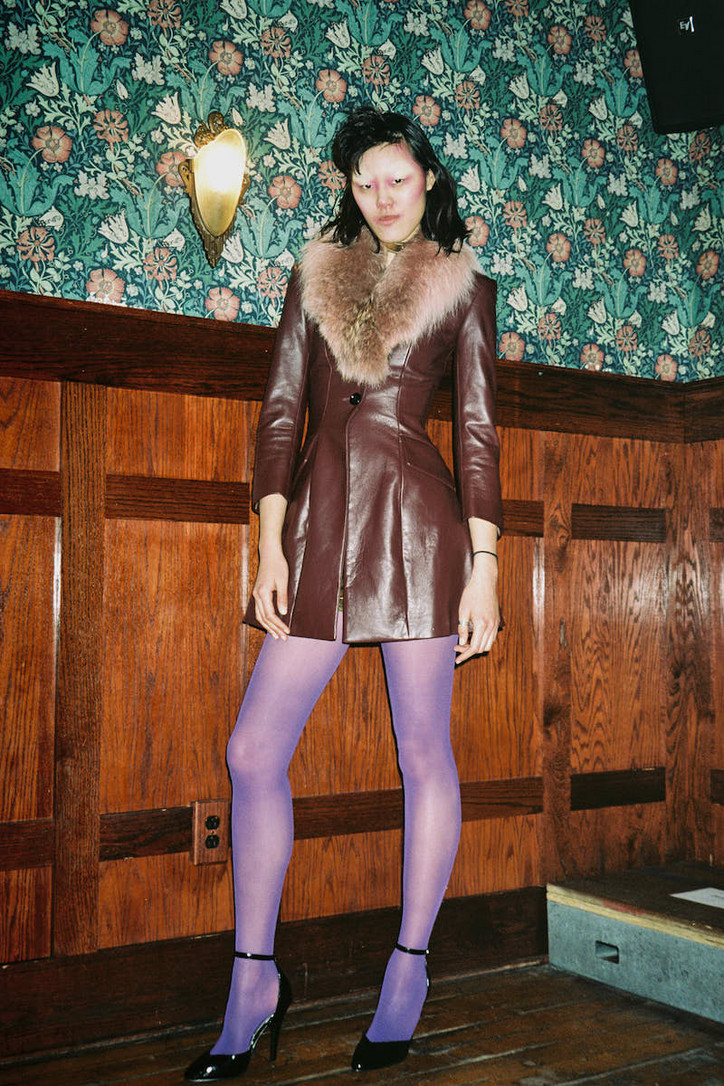 The relative merits of sex slavery aside, I would also like to live in Schlösberg's world. His show was held at Lower East Side cabaret venue The Slipper Room, which had the added benefit of a bar. All fashion shows should have a bar. Models (including one of our favorites, Sabrina Fuentes) danced to the tune of Taylor Dayne's "Tell It To My Heart," and in the audience, it was hard to stay still.
The clothes were obviously on-theme, and top hats abounded. Their structure and accents—cinched waists, wide collars, fur trim—stayed true to the Schlösberg aesthetic. Very Victorian Lolita. And while yeah, the set-up and makeup were OTT (Thank god. Couldn't NFYW could be a lot more insane in general?), it's easy to see how individual garments could be wearable in a day-to-day context. Although clearly, excellently, that's not the point.
This is his Schlösberg's third season as a solo designer after a run with co-designer Elizabeth Ammerman, and he's eager to be in charge, creating his own special universe. "There was no transition," he said. "I jumped headfirst. I was so excited to have creative control."
And though Schlösberg designs pretty dresses and skirts, they shouldn't be gendered. "The customer can be literally anybody," he said. "It doesn't matter if you're a man, woman, neither, anything. If you want to wake up, and you want to be this character for the day, that's what my clothes are there for. I want you to feel like you've stepped into an alternate realm where you can just be whatever you want to be."