Eszter Domonkos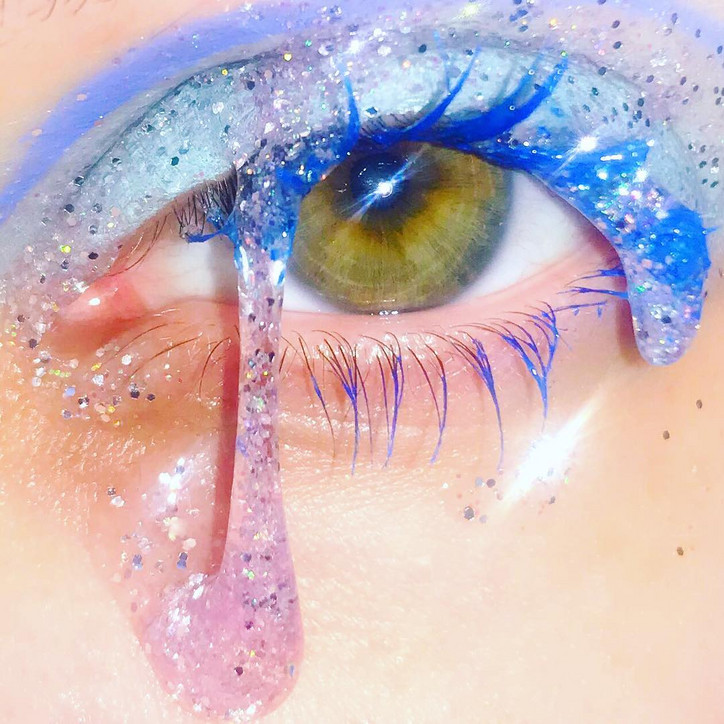 Catch our interview with Eszter below.
When did you first start experimenting with makeup?
It's still quite a new thing to me. I wasn't interested in beauty and makeup before I started a makeup course in 2017. I'm a creative person and I love drawing, so I wanted to study animation, but I didn't get accepted to university and I felt like I should find something else where I can express myself. In early 2017 I saw that there was a fashion makeup course (at KREA Contemporary Art School) in my town, I checked out their portfolio and I loved their approach to makeup. I didn't even have a brush before that, but they made me so obsessed with makeup and experimenting in just a couple of weeks that I realized that this is what I wanted to do.
What is the beauty scene in Budapest like?
Since I'm still new to the beauty scene I haven't experienced too much, but it's definitely hard to be a makeup artist in Budapest. There are a lot of amazing underground artists, but there isn't really a market for experimental makeup in Hungary, and I hope that will change.
Did you grow up there?
I grew up in Pécs, it's a smaller city in the Southern part of Hungary. It's a beautiful place but I moved to Budapest 4 years ago because I've always dreamed of living in a big city and wanted to experience more things.
Your make up looks are focused around the eyes, why not post a full face look? Is there something about the eyes specifically that inspires you? 
I've always had an obsession with eyes, I just think they are beautiful. Since I was really young I always used to draw eyes all over my exercise books in school during my classes. Another reason is that my makeup looks are really "messy" and all over the place so I want there still to be some kind of order. I think I've posted 2 or 3 full face looks, and it's definitely something I want to experiment with more in the future. 
When creating a new look, do you start with color or shape first?
It's always different. Sometimes I already know what colors I want to use but I have no idea what shape to create, and sometimes it's the other way round. I usually just sit down in front of my mirror, pick up a brush, and do whatever feels right at the moment. Sometimes I can come up with a really cool look in just five minutes and other times it can take up to an hour until I feel like I created something good. But I always love the process and take photos after every step because they might inspire me one day.
Who is your beauty icon at the moment?
It's a bit embarrassing, but I don't follow fashion all that much, or specific people. Let's say David Bowie, Tilda Swinton, and Grimes.
Craziest material or object you've ever added to a look/glued to your face?
There are a few--melted Haribo gummy bears, lube, play-doh, acrylic paint, temporary tattoos and my own hair.
How would you describe your aesthetic in three words?
Strange, dreamy, and abstract.