Euro Trill is Mighty Chill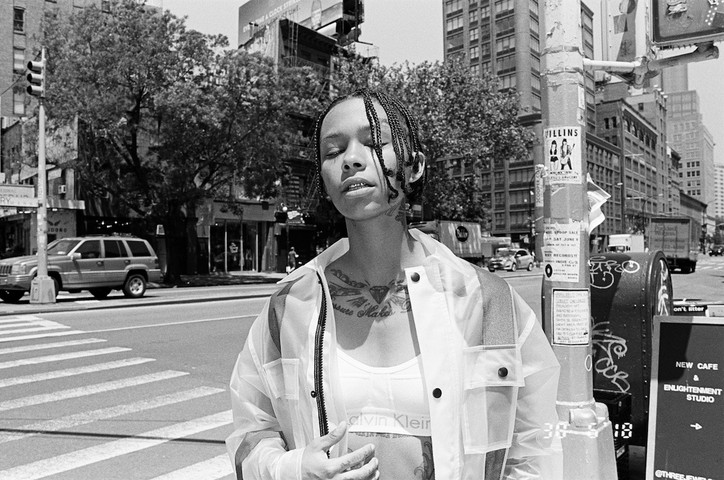 Though Trill is considerably low-key and mysterious considering the talent she's radiating, which is what got us itching to make her acquaintance in the first place, we had the pleasure of catching up with this rising star to pick her brain about some pretty random shit. 
Describe your life in three film titles.
Run Lola Run, Natural Born Killers, Pineapple Express.
If you could eat anything in the world right now, what would it be?
Organic tropical fruit platter. 
What's been the biggest challenge you've had to overcome as a woman in a largely male-dominated music genre?
Realizing vision is nothing without execution. If men (who hold dominate the scene) can't stop me from executing, and delivering (which I had to find my ways to use my resources and platform as a solo artist with few true supporters), then I can't be stopped. Understanding only I can stop myself from executing through lack of self motivation or succumbing to my emotions and vulnerabilities has unlocked new levels for me. A strong work ethic is acknowledged universally, and finally trusting in my talents 100% without attachments to others. 
How has Bavaria (culture, language, etc) shaped your sound? 
I grew up in Bavaria, the beautiful landscapes of German countryside such as Neuschwanstein Castle. I spoke with Raf Simons about growing up in a European village, and we shared similar views on being able to single out beauty in the form nature delivers it: boundless living and non-living entities that are not human made, a sense of simplicity, and stillness. This allows me to access beauty effortlessly at times, and deliver it into words which I think is a big part of my sound. Beauty of words. 
What is something everyone looks stupid doing? 
Riding Hoverboards.. I called the fad when they first released.
If animals could talk, which would be the rudest and why?
I have a certain feeling monkeys would be funny as hell and roast humans like, yoo y'all came from us and look at how destructive and anxiety-ridden y'all are having spoken for thousands of years, meanwhile we be chillin'.. 
Is there anyone you listened to as a child that continues to inspire you to this day? 
As a child, I listened to German MTV a lot. Without internet in my village, I wasn't able to follow US music and charts until my mid-teenage years. In terms of artists, I did draw inspiration from some German rappers from the label Aggro Berlin, and of course Bushido etc., but not from their style of rap, rather their execution and bravery of taking on a genre that carries a negative/lame stigma in the German music scene. 
Which kind of cult would you start? 
The cult that works at dismantling all cults.