Evolve Around Me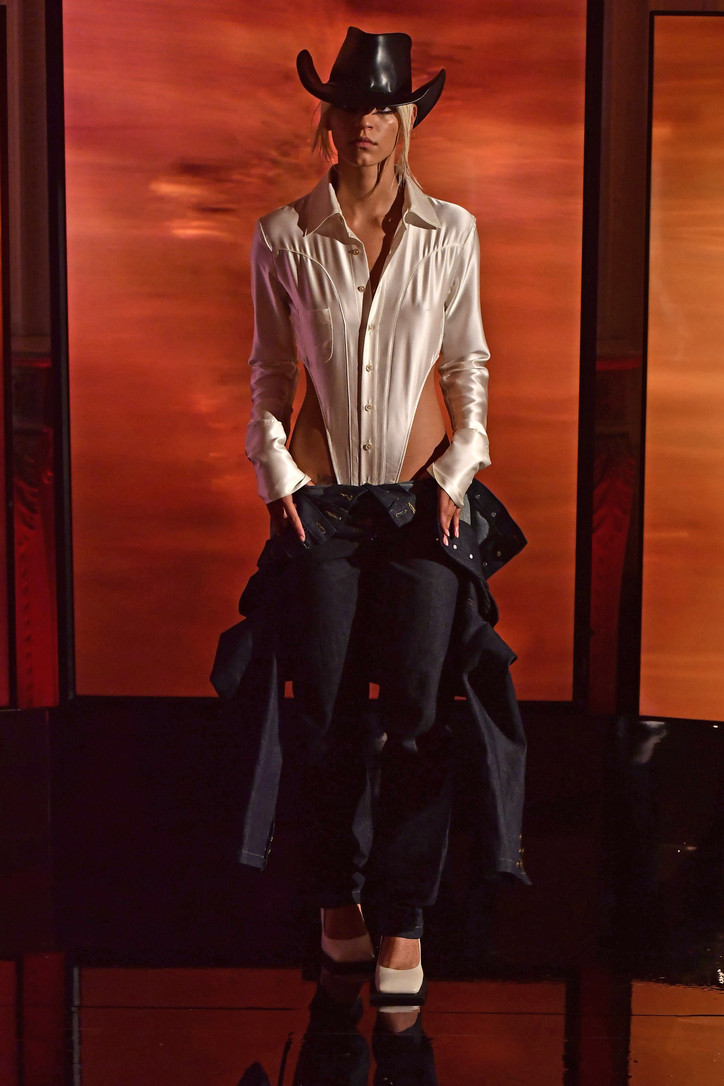 In continuation of this home on the range aesthetic, the glossy coats that graced the runway were made from sustainably-sourced discarded leather with horse-riding saddles incorporated in the back panelling, a bold alteration in power dynamic that situates the rider as the ridden.
The palette counterbalances aggressive reds with softer, earthen hues of beige and cream, perfectly encapsulating the spirit of extremity inheritant to Ninamounah—masculine and feminine, yet curiously somehow everything else in between. With each look unpacking the primal dynamic between human and clothing in both form and function, the label delivered a strikingly resonant collection that forces us to confront the animal within.
View the collection, below.